'Translating Stories, Changing Lives'
391 total views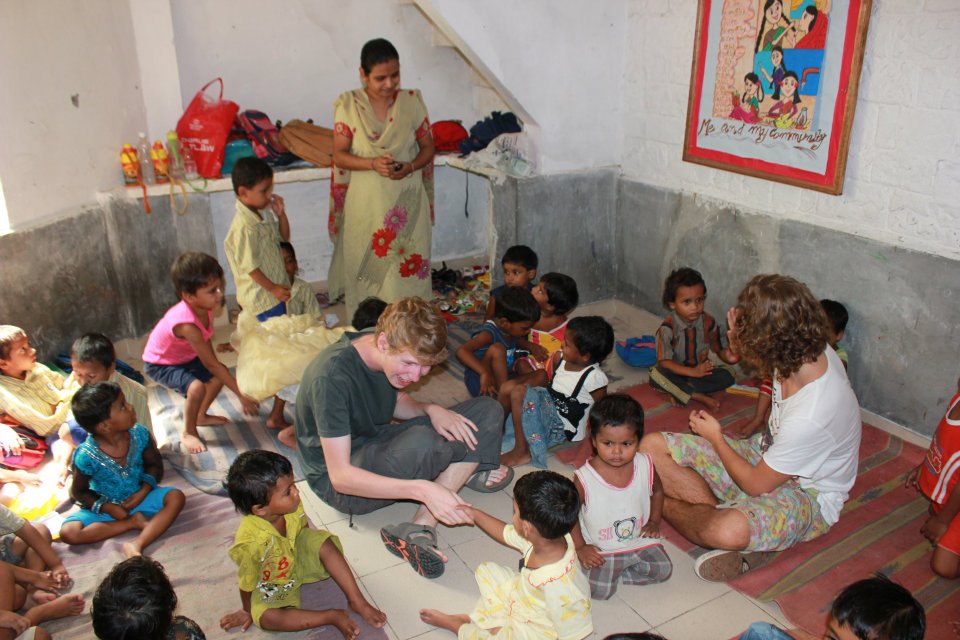 Despite a tendency to frequently assure ourselves and everyone around us that we are in fact insanely busy, it's no secret that students have free time. Enough, that is, to a least join a couple of societies or take part in some kind of vaguely useful activity that doesn't involve beer bongs and shame. The question becomes, how do you turn empty time between lectures into time well spent? How do you do something good?
Around this time last year, I started getting that 'I should probably do something worthwhile' feeling and began looking despairingly around for something that might make the slightest bit of difference. Happily I happened upon the LUSU Involve International Opportunities program, which was organising volunteering trips to India and Malaysia. So off I popped to Delhi in September.
Needless to say it was an incredible three weeks. But three weeks flew by, and soon enough I was back in the UK wondering how to keep that feeling of having done some tiny fragment of good in the world going. Thankfully this project did not end overseas, but followed us back to home soil in the form of a new society.
Among the various activities our group in India took part in was working in schools, such as the Katha school, located in a Delhi slum. Katha is an Indian publishing house that works to promote social change in Delhi's slum communities through literature; their slogan is 'translating stories, changing lives.' There's some great work being done there, so great in fact that when we left India a group of us decided to do what we could to help and promote Katha in the UK. This has taken the form of the newly set up Katha society.
This project has already come a long way from me being called up and enthusiastically told, "right, we're nearly up and running, you're treasurer! Hang on, you're rubbish with numbers. You're publicity officer!"
We now have several projects which are getting up and running this term. There's a mentoring program, in which Lancaster students can communicate with Katha's students in India in order to help them improve their English and become more globally connected. There's a women's empowerment project, working to improve awareness of women's rights in the slums in Delhi by, for example, producing advice leaflets informing them of their entitlement to ration cards which have not been being distributed properly. We are also going to be visiting local Lancashire schools, creating reading circles and staging culture days to increase pupils' cultural awareness and expose them to the Indian stories in some of the books published by Katha. Alongside all of this, we're working on various fundraising and awareness projects.
As you can see, we've got some exciting stuff planned. The society's still in its early days, but with a small group of keen students and a fresh batch of volunteers heading off to India this year who will, we hope, visit Katha and bring back even more enthusiasm for the project – we have high hopes. These are small changes we're working on but they all add up.
There's something gratifying about working on something small enough to feel personally connected to it, and to be sure of where your efforts are going. I'm not going to lie to you. This sort of thing requires sacrificing some of your precious procrastination time. You might not be able to beat your high score on Tetris, or finish building that fort you were making out of Carlsberg cans. But I promise you, it is worthwhile, it does make you feel good, and it does make a difference.
If any of this has interested you, search 'Lancaster University Katha Project' for more information on how you can get involved.