Women's sevens 2nds destroy York
478 total views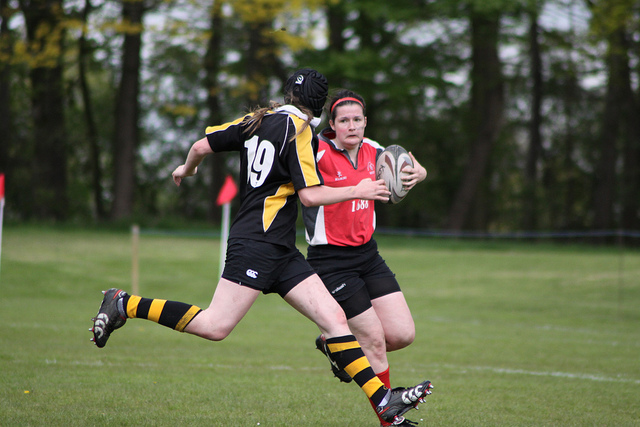 Lancaster 32-0 York
Anticipation was high before Lancaster University Women's Rugby Club kicked off their Roses campaign with confidence in the camp high and a realistic chance of gaining points.
A perfect start to the game occurred for the Lancastrians when they scored immediately from kick off after some slick handling and off-loading out of the tackles; signs were ominous for the visitors.
The physicality of the Lancaster team was evident as they crossed again in the third minute and the addition of the conversion brought the score to 12-0 early on. This dominance continued for the remainder of the half as a solo effort was held up over the York try line before a further two tries were scored but remained unconverted.
With captain Debbie Hunt leading the way, Lancaster held a strong position going into the second half leading 22-0.
After a deep kick-off from Lancaster to get the second half under way, the ball was dotted down behind the York try line by one of the visitors resulting in a Lancaster five meter scrum. As with the first half, Lancaster were able to turn pressure into points and scored with a pick up from the base of a powerful scum; the captain's second try of the day.
Unfortunately however, a difficult conversion struck the post leaving the score at 27-0. A combination of individual runs, good support play and improved York defence led to just one more try in the match for Lancaster leaving the final score to read Lancaster 32-0 York.
Captain, and a strong contender for player of the match Debbie Hunt, said after the game that "we have whitewashed them once again!" showing the sheer passion the Lancaster girls were feeling.
York captain Lyndsey Hull stated that "despite the result there were lots of promising performances from some inexperienced players and we hope this will spur us on for the 15-a-side- version of the game."
Despite the one-sided scoreline, the game was played in good spirits with Lancaster's physicality proving too much for a committed York team.