2012 Study Abroad Photo Competition winner revealed
640 total views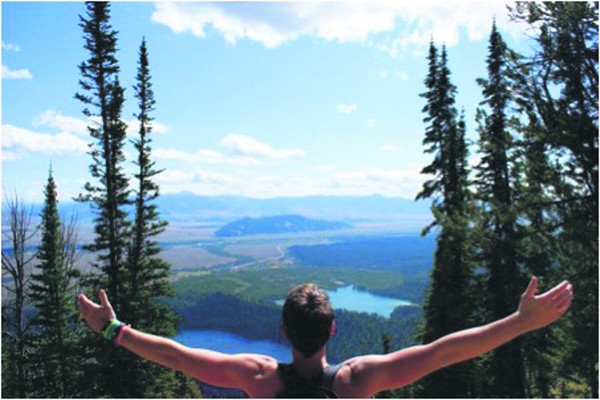 Liam McGenity, a second year BBA Management student, has been announced the winner of the 2012 Study Abroad Photo Competition launched by Lancaster University Management School (LUMS)'s International Office.
McGenity, who is currently studying abroad at Montana State University in the USA, won the competition with his entry 'Hiking the Grand Tetons, Wyoming, in my first month of arrival at Montana', and received a £50 Amazon gift voucher.
International Administrator at LUMS, Emma Jaremko, told SCAN that although the competition was held by LUMS, it was open to students across the University. Entries were received from Lancaster students who studied abroad last year, students who are studying abroad now and students from Lancaster's partner universities who are studying abroad at Lancaster.
Jaremko also told SCAN that the LUMS International Office launched the competition "in order to raise the profile of Study Abroad across the University and attempt to raise Lancaster University students' awareness about the study abroad opportunities available to them."
"Many students return from their year or term abroad full of enthusiasm about their international experiences and are keen to share this.
"We hoped that the study abroad competition would be a way to help students convey to others about the types of experiences they have had – with the overall aim to encourage other students to take up this fantastic opportunity," she continued.
Staff and students from across the University were invited to view the entries, which were displayed in the LUMS Hub for over a month, and cast their vote for the winner.
According to Jaremko, "this year the standard of entries was extremely high and the voting contest was a close call. We received 25 entries in total, all of which illustrated the 'spirit' of studying abroad in many different ways."
When asked what made McGenity's winning photograph stand out, Jaremko suggested that "it incorporated fantastic scenery and an image of himself expressing a sense of freedom. I think his photo really illustrated that studying abroad is all about embracing new experiences and new surroundings and making the most of them."