Summer survival guide
525 total views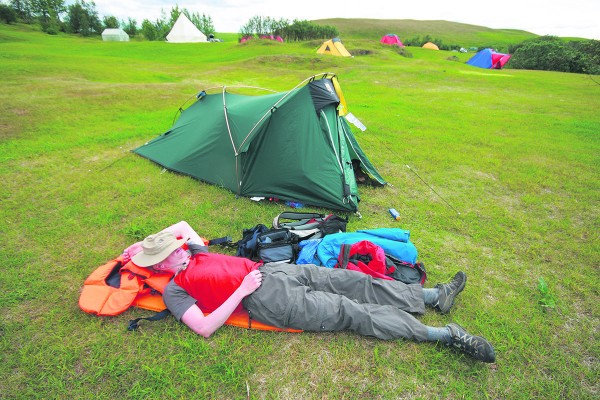 Okay, so you've woken up at the weekend of Week Ten, absolutely destroyed in terms of health, sleep and finances, but have had the wildest last week at Lancaster. You realise that you'll be heading home for the summer – three months of home cooking, no laundry and lying on the sofa all day. Alright, it cannot be that good. Reality hits and you finally recognise you now have to get the job search on, all under the disappointment of no Sugarhouse, late-night flat parties or Pizzetta at 4am for a long while. But being home doesn't always have to be the reversal of independence you may think it is.
Anyone graduating will have the benefit of having just a while at home before gracing Lancaster with their presence again with graduation and an encore cameo appearance at Sugarhouse in July. Anyone volunteering with LUSU Involve will have their organised trips to look forward to with Lancaster mates. You might have a holiday booked for the usual hotspots of Malia, Ibiza or Ayia Napa, or have your ticket for one of the many festivals up and down the country. Despite these occasional bursts of having an immense time, you cannot escape the fact that you will be back at home for three months. The very place you escaped from in October, and now you are taking up residence there again. The four weeks at Christmas and Easter were only just bearable, never mind twelve continuous weeks!
After the initial few days of settling back in, unpacking the hurriedly-packed boxes and suitcases of the possessions that used to fill your university room and enjoying some good old home cooking, you might start to think it's getting, well, boring? You've swapped the laundry of university for the laundry of home, making meals in the flat kitchen with doing the same at home, or the work for a degree now becomes work behind the bar at your local pub. Facebook is your only output for how much you are missing Lancaster and the only means to convey how much you are looking forward to getting back.
But home does have its benefits. The majority of people will generally go out and get drunk less at home, giving livers and wallets the rest they need. You might slip back into regular sleeping patterns, getting the rest you need after abusing your body clock this year. Best still would be catching up with friends from home you've not seen for months, despite the best intentions of going seeing them at their universities – promises that don't always get fulfilled.
The truth is, the longevity of the summer holidays, whilst being the best thing when we were at primary school, can now be seen as a hindrance as we wish the days away to get back and enjoy Freshers Week in October. The best advice can only be to embrace the new opportunities summer brings and enjoy being at home. Because you'll be back with your two-pint glass of Snakebite in no time.