How I Make It Work – Evie Sweetie Mannequins
568 total views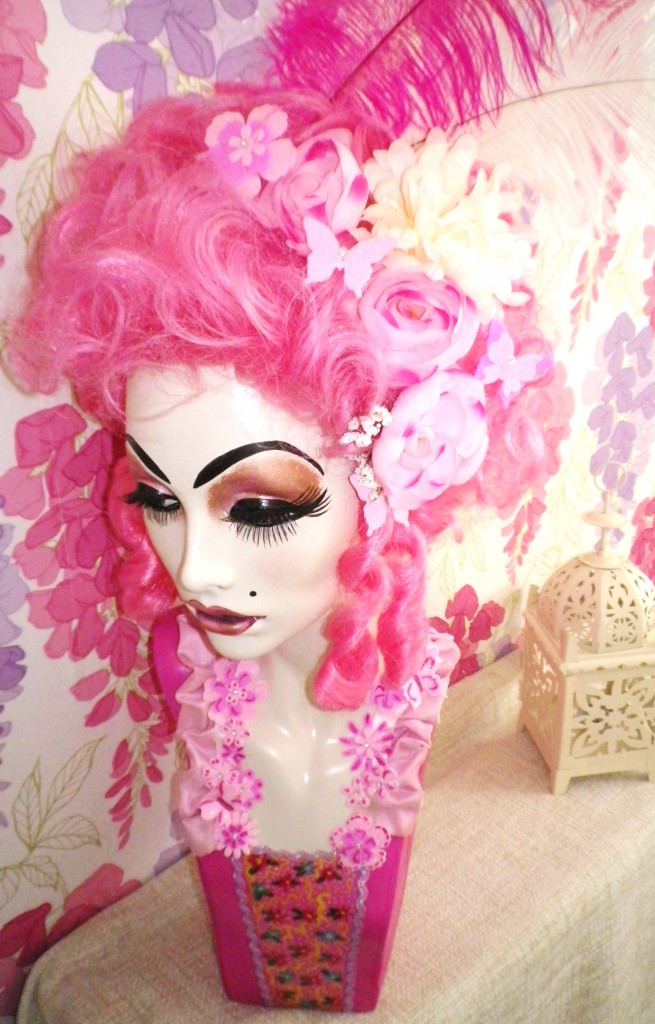 Eve Sweeney, shares her passion for bespoke mannequins created with love for boutiques, retail outlets and the sheer joy of innovation. Creator of Evie Sweetie Mannequins, she offers advice to aspiring creatives on how to make it on your own. Visit her website www.eviesweetie.co.uk and like her on Facebook for more information at www.facebook.com/EvieSweetieMannequins.
How has the creative process led you to making mannequins?
I worked as a visual merchandiser in retail and often thought about painting the ugly, chipped mannequins I was surrounded by into beautiful ladies which I had loved in the old photographs. It wasn't until years later I thought about giving it a go and creating something different by putting my painting skills to use – from there on it has all taken off!
Which artists do you admire the most and why?
I love Gustav Klimt – his work is very inspiring to me with his use of patterns and colours as I am a huge fan of anything Art Deco and Art Nouveau. I also adore 1920s black and white photographs of Hollywood actresses; these really inform the bulk of my work as well as Romani gypsies and anything with bohemian styling.
What do you do when you're stuck for inspiration?
I browse the Internet like crazy, look at old books, old movies or anything to give me a creative boost then once I start I'm addicted! I love www.pinterest.com and look to it for my daily inspiration.
Have you found being self – employed challenging? What are the downsides and perks?
The accounts and dealing with every aspect of business myself has been challenging, you have to stay positive, motivated and work when ill to keep to deadlines. But I love being my own boss and getting paid to be creative is the best job I could ever want.
Are you a positive person and how do you handle stress?
Yes, I'm very motivated and have my down days like everyone but it's about knowing how to use those feelings in a creative way – sometimes when painting, changing the use of colour or style helps. You never know, you might find something that works to your advantage!
When stressed, I go for a walk or to the gym, but living near The Lakes is a lovely place to relax or get some inspiration.
Is it important to love what you do?
Yes if you truly want to go far you then you must believe in yourself and what you're doing – passion always comes through strongly in a person and their work which is such an admirable trait!
Any advice for those hoping to go into the creative industry?
The advice I'd give to any one is to keep going – you will reach what it is you want to achieve with hard work, persistence and passion. I find meeting and talking with other creative people stimulating – it's all about networking! Look into getting a Facebook business page and take advantage of the free advertising of your work.