'How To' Week aims to help students' self development
428 total views
In Week 7, LUSU organised the 'How To' Week. During the week, the Union held 25 sessions of workshops from Monday to Friday, ranging from self-development to setting up enterprises and starting community projects. Guest speakers were also invited, ranging from students in the university to authors of entrepreneurship books. The week was organized for both students and staff to build ideas and skills.
On Monday and Tuesday, workshops based on development of personal skills, and the utilization of your own skills for future employment, were held. The workshops on Monday focused on the development of skills such as leadership and creativity. Workshops on generating good ideas, channelling personal traits into assets for future employment, were conducted, as well as a workshop on how to generate income from blogging by a professional blogger. On Tuesday, clubs and societies in the university held a range of sessions in aiding students to make a good impression to future employers through extra-curricular activities. Workshops of getting funding from societies, managing clubs and expanding your activities beyond the university were also held. Graduates of the university also came back to tip students and staff off in turning hobbies into careers.
Wednesday and Thursday were information days on initiation of projects, like community service projects and enterprises. On Wednesday LUSU members, enterprise champions and a sales consultant came to advise students on how to channel their creativity into generating ideas, turning business ideas into actions and the rules of the market. Joe Buglass, the author of 'Brilliant Business Ideas', attended the workshop to advise students on avoiding major pitfalls of setting businesses. Workshops on Thursday delved into the idea of making an impact to the community, through social entrepreneurship and using the digital media to spread ideas.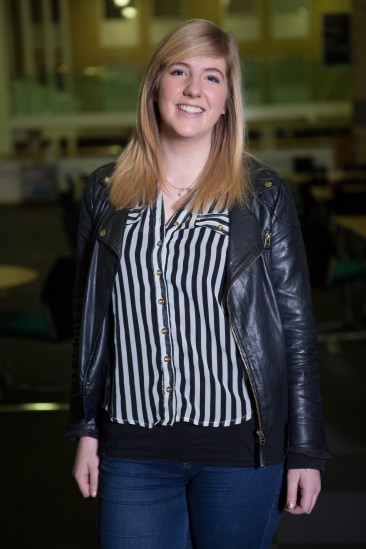 LUSU VP Activities, Emily Pollitt told SCAN that 'How To' Week is held "to celebrate entrepreneurship and to raise the profile of the opportunities for innovative students on campus. Whether it's an idea for a global enterprise, a community project or a club or society innovation, there are events for all to help develop yourself and your ideas".
Pollitt also explained how the name 'How To' Week was generated. "'How To' originally came about because of Global Entrepreneurship week but that title isn't necessarily clear to students and doesn't really mean anything, so the title of 'How To' came about in order to promote practical and informative sessions for students in the hope that students become aware of the opportunities they have to develop themselves, whether that be through starting a business or a project or working with a club or society."
When asked about the preparation that it took to organize a whole week of workshops, Pollitt said "Our Innovation Team have put in hours of work in order to develop the week, hoping to make it exciting and informative for a wide range of students. Other staff members and full time officers are presenting sessions throughout the week".
LUSU supports students, staff and graduates with their ideas for new businesses, social enterprises or community projects. Last year, 101 students engaged with a variety of different services that the Union provides and 91 new businesses were created.