Getting the most out of the Christmas Sales
486 total views
The Christmas decorations have been packed away, it's no longer acceptable to eat chocolate for breakfast and you're probably hating life because it's January. Fear not fashionistas! Although the Boxing Day sales have long gone, most clothes stores are still in the midst of their biggest sales of the year, and now is the perfect time to grab a bargain.
Don't be afraid to buy stuff too big
If you see the steal of the year, in a size way too big for you, darhling it's called altering. Don't miss out on the cheapest purchase of your life because it is still too big, the cost of getting it altered to fit you will nowhere near compare the price you may have paid for the correct size.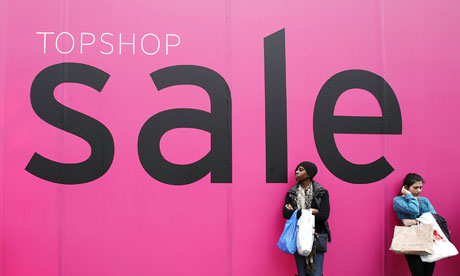 Check out different branches of stores
My local Topshop's Christmas sale was terrible, how anyone found anything in there shocks me, and armed with my Topshop gift card I was at first disappointed. Until I realised Topshop is not a unique store, there are hundreds of them littered around the country so at every opportunity I got to visit a different town, and with a different Topshop I came prepared. And this preparation paid off when I found the most beautiful embellished top in the Worcester branch, instead of spending my voucher on stuff I really didn't want.
Stock up for next winter
Although trends will be completely different come A/W 2015, you can always stock up on the basics every girl needs for winter. Stores will do anything to get rid of winter stock, as holiday season is now just around the corner and it is taking up space. I always get a few jumpers and dresses perfect for next Christmas, just choose colours that always suit and you can easily adapt them to make them work with the trends.
Buy next year's Christmas presents!
Perhaps not in the clothes stores but for sure a good option with beauty products, Boots do an excellent range of presents and they will do anything to get rid of them come Boxing Day. Even this late on they are bound to have some stock left, perfect to stock up and save yourself a bundle and a lot of effort come next Christmas!