Battle of the Bands 2015: Heat 1
778 total views
Battle of the Bands got off to a flying start with a packed first night in Pendle. I've never the bar as busy as it was on Thursday, week 4, but more and more people showed up throughout the night.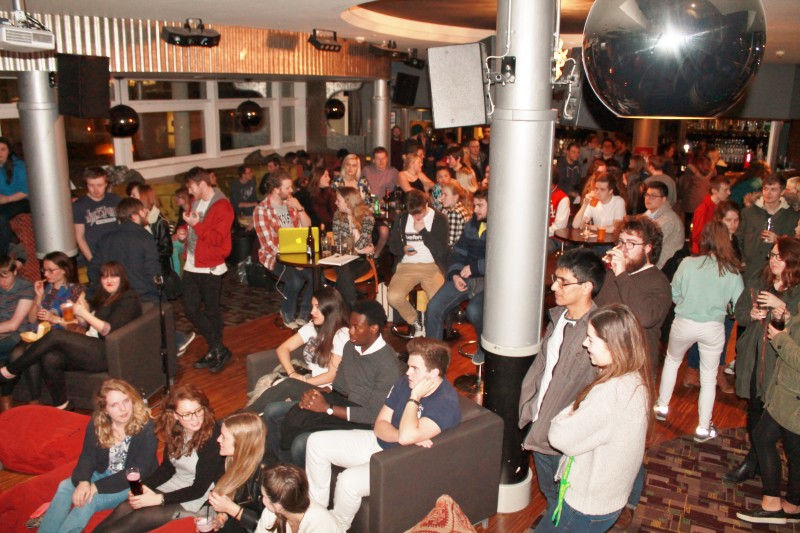 Particular kudos to Niall Kelly for having the balls to open up the competition, and with an acoustic set as well. He may have started off his first song in the wrong key and had to restart, but going first must be far from easy. The transition between his first two songs (both Owl City covers – 'Fireflies' and 'Good Time') was so seamless it could have been one song. Niall went on to do covers of Foster the People (a song I thought we all knew until he forgot a couple of the lyrics) and Daniel Powter's 'Bad Day'. There were a few suspect key changes throughout the set, and sometimes Niall looked surprised at some of the notes coming out of his mouth, but not enough to make the title of his last song appropriate.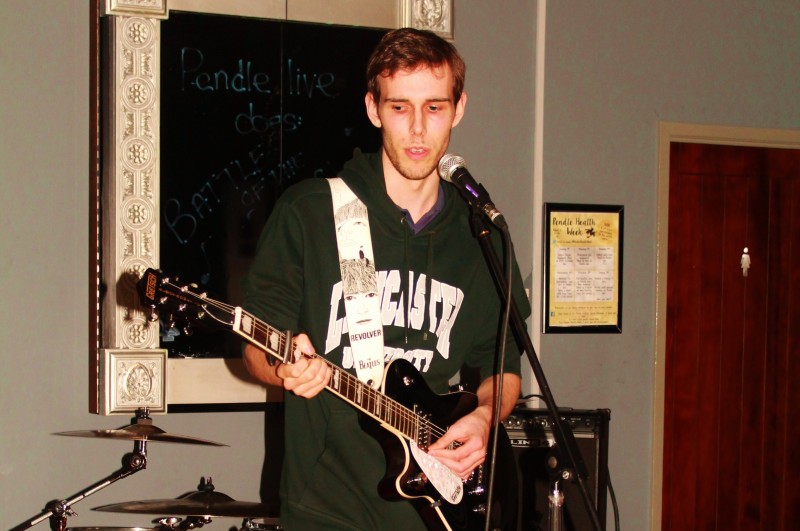 Next up was Timo Bobula – another acoustic artist, but with a second guitar as a backing which did well to create a slightly fuller sound. Timo played some covers, (a particularly good one being Alex Clare's 'Too Close'), but the highlight of his set for me was the original material. 'The Mildest Guy' might have sounded pretty clichéd from his explanation ("not giving a shit about what people say and being myself all the time"), but some of the lyrics were actually pretty fucking great. The only real criticism I had was a visual thing – Niall's rhythm guitarist was sat on a higher chair than he was, which felt a bit odd. Maybe that's indie though, I don't know. I voted for Niall as the second place 'wild card'. I was outvoted however – the next act took that title: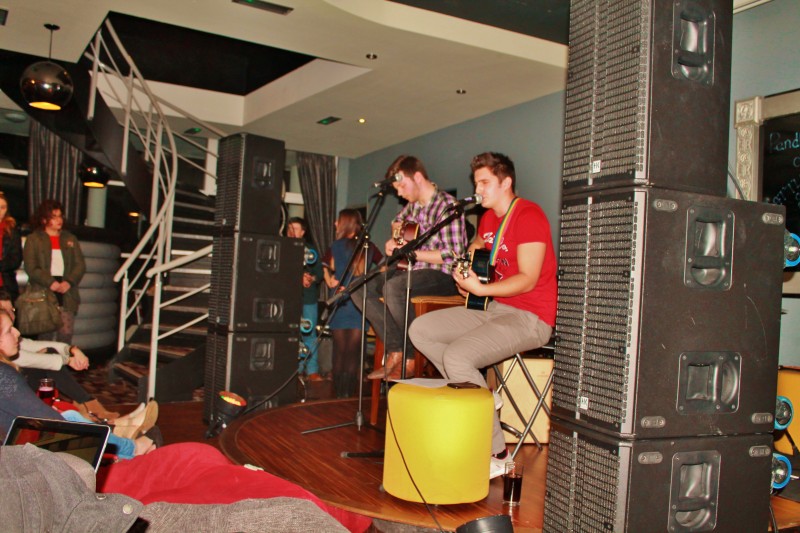 Lottie and Jack, an acoustic duet where the former sings and the latter plays guitar. I enjoyed listening to her sing – some of her higher notes felt a bit harsh but that may have just been the sound system. They did covers of Sam Smith and Razorlight which I thought weren't quite upbeat enough to make a statement, particularly bearing in mind that the winner headlines the Campus Fest main stage. But that seems an unfair criticism as the nature of their music is just more relaxed in general – their mellow stripped-back version of Mardy Bum (Arctic Monkeys) was a brilliant cover that I can really imagine lying back on the sofa and chilling to. And then they finished with a mash up of three songs: 'Latch' (Disclosure feat. Sam Smith), 'Blame it on Me' (George Ezra) and 'Hold On We're Going Home' (Drake). They were voted by the judges as the 'wild card' of the night – a runner up from each heat will be put into an online poll to see who has the most friends. We'll post the link to the poll on our website after the final heat.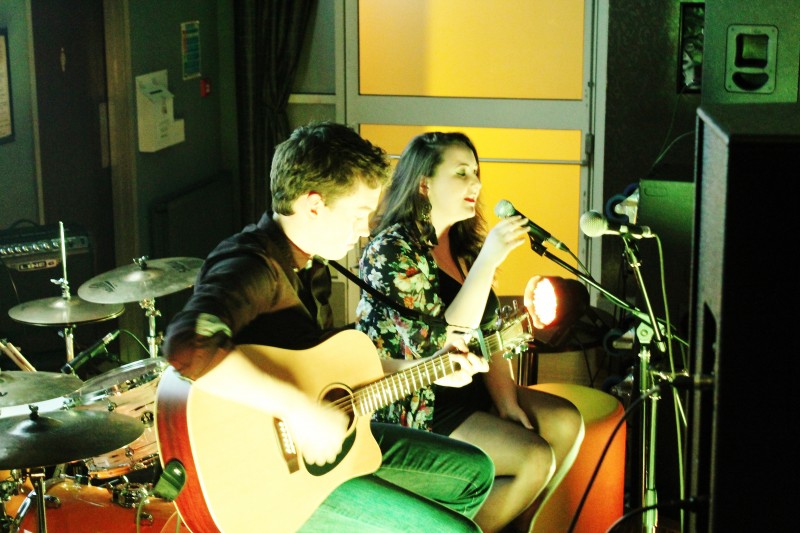 And then the final band – folk sextet Counting Days. You know when a band has two separate sound checks that they're taking things seriously, and thank God they were. They started off with a stripped-back number (with Jonathan Doyle using a cajon instead of the full kit) and continually built up the momentum through their set. Their new vocalist Beth Lowe gave the most confident and unique performance of the night, effortlessly moving from a delicate husk to large powerful choruses. She started their cover of 'Little Talks' (Of Monsters and Men) pretty much on her own, but her exposed rasp completely pulled it off. It should also be noted that Joe Fennell's fiddle playing was a welcome addition to every song, and at no point felt shoved in. Their set list was bloody great – lots of songs that people know, but not obvious choices; a highlight was Rusted Root's 'Send Me On My Way' from Matilda and Ice Age. A well-rehearsed cover of Vance Joy's 'Riptide' was an extremely satisfying conclusion – I'm not sure who was enjoying it more – the audience or the band. I'm pretty sure no one in Pendle bar was surprised when Counting Days were announced as the winners of heat 1.
The night was a success if the crowd response was anything to go by – I'm looking forward to seeing what the others have in store for us. Apparently the competition is going to be even greater at some of the other heats – this year's final will not be one to miss.