A Dream Come True? MAC Releases Cinderella Cosmetics Range.
668 total views
Fans of fairy tales and cosmetics, rejoice! Inspired by the new live-action Cinderella film which hits cinemas on the 27th of March 2015, MAC are releasing a whole collection of Cinderella themed make up.
The frosted cornflower blue packaging and subtly sweet colours are enough to make any diehard Disney fan swoon. Here are some of my favourite pieces from the collection: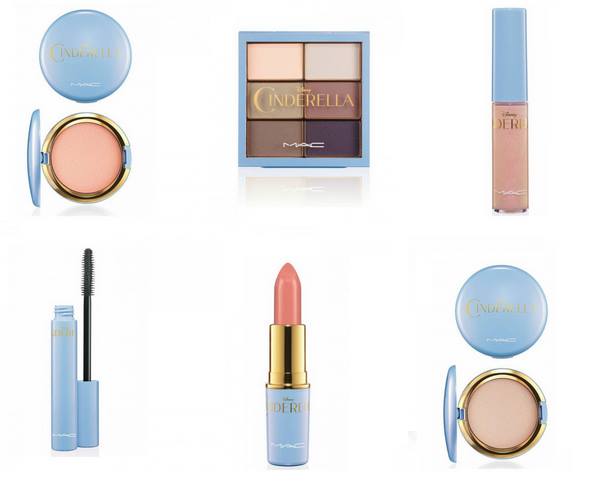 Top Row, L-R: Beauty powder in 'Mystery Princess', eye shadow palette in 'Stroke of Midnight', lip gloss in 'Happily Ever After'. Bottom Row, L-R: Mascara in 'Bold Black', lipstick in 'Royal Ball', pressed powder in Coup de Chic. However, as pretty as all these products are, I can't deny that I'm the slightest bit underwhelmed by MAC's Cinderella collection.
Having now seen the trailer for the upcoming film, it looks like an incredibly lavish production with more glitz than you can shake a glass slipper at, and these products don't quite match up to that level of fairy tale opulence. They're probably more suited to the classic, simplistic charm of Disney's animated Cinderella film from 1950, and just feel a little 'safe' to me. I don't deny that they are adorable cosmetics and likely to be excellent quality, I just wish MAC had been a bit more adventurous when designing this collection !The collection is available from 6th March in Harrods and from 13th March at all other MAC retail locations