Ciara Announced as Topshop US Ambassador
489 total views
R&B singer, model and dancer, Ciara is winning all around this summer. Almost two months after Ciara was announced as the face of Roberto Cavalli's Fall 2015 line, the 29-year old fashionista is now the US ambassador for Topshop.
While Topshop already has an established brand reputation and fan base at home in the UK, the Topshop family is rapidly growing in the US. Ciara joins the likes of Beyoncé, who teamed up with Topshop to launch Parkwood Topshop Athletic Ltd, a global athletic streetwear brand.
Ciara is a perfect choice – she's modern and she's something of a muse for designers, particularly Riccardo Tisci, with whom she has quite a friendship.
Topshop owner Sir Philip Green made the announcement at the Fashion Retail Academy Awards in London on Wednesday, July 8. The more than excited "I Bet" singer shared the big news with her 6.7 million Instagram followers with the caption; "So cool hearing Sir Phillip introduce me as the new Brand Ambassador for @TopShop #USA!!!!! I'm so excited!"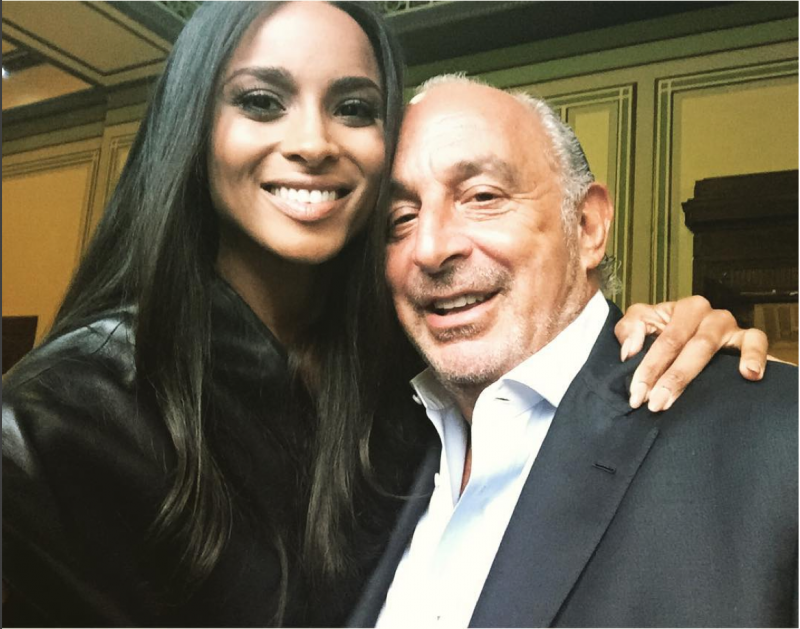 Congratulations CiCi! We can't wait to see what fierceness Ciara serves up as the new face of Topshop!