Women's Football Firsts Suffer Unfortunate Loss
591 total views
A wet and humid day at the football pitches on Wednesday afternoon, Week 3, saw Lancaster women's firsts take on the University of Liverpool in their second game of the season and first home fixture. Lancaster's first game of the new season didn't go as they would have hoped, with a 3-1 loss. The match was away against Liverpool John Moores, a team who have been relegated into the division this year due to failing to complete their fixtures last season. They were a squad of very strong individual players, who appeared to have little care for the game, much to Lancaster's frustration.
In the latest game, Lancaster started slow and remained on the back foot for around twenty minutes of the first half, but in doing so conceded a goal and went 1-0 down. Liverpool were applying an abundance of constant pressure to the Lancaster defence, so the goal was deserved. Soon after the goal however, Lancaster became much more settled. This led to a much more balanced back end of the first half, both teams sharing possession and the score remained at 1-0 until the half time whistle.
The second half saw another disappointing slow start for the home side, which resulted in a second goal for Liverpool, who distributed the ball across the pitch well, passing and moving with ease. Again, Lancaster's defence were under a high amount of pressure and did well to deal with the opposition's attacking efforts. Unfortunately, the opposition could only be held off for so long until another goal was slotted into the bottom corner by Liverpool's striker, making it 3-0 to the away team.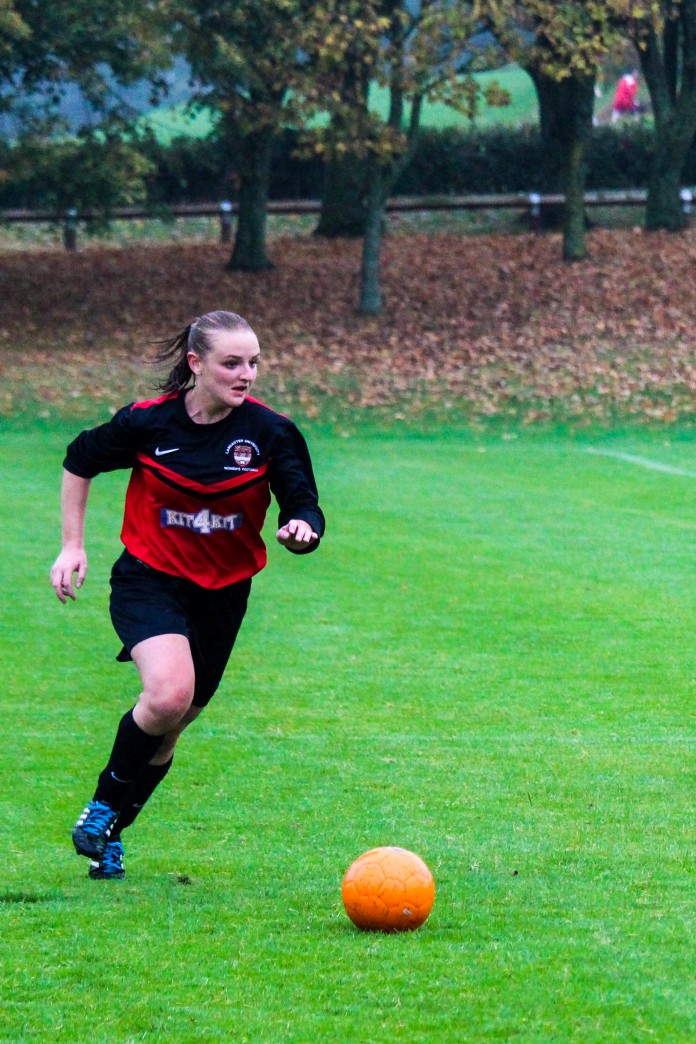 The last twenty minutes of the game saw Lancaster turn their performance around. They pushed forward with the confidence that they had lacked for the majority of the game, and became the more dominant team. Liverpool's defence was suddenly being tested. Cracks started to show and Lancaster got a goal back, with a header from Laura Godsmark after a cross from the right wing.
With the score now at 3-1, Lancaster's confidence continued to grow as they put pressure on the opposition's defence right up to the final whistle. At this late stage in the game there was simply not enough time for the home team to secure any more goals. Regardless though, they fought to the end and will surely build on the performance they displayed during the back end of the second half throughout the rest of the season.