The Club Column: Archery
1,187 total views
Each fortnight, SCAN brings you an exclusive inside peek at one of our fantastic sports clubs. Read about what they get up to, and get the latest on how they are representing Lancaster in competitive sport around the country.
This issue, SCAN interviewed captain Tom Bott to find out all about Lancaster University Archery Club.
Archery is much more than just pulling back a bow and firing at a target. It involves frequent training, the right mind-set and being able to efficiently solve problems with either yourself or your equipment.
The club has many members, including both novices and seniors. Novices are members that began shooting in their current academic year, while Seniors have been shooting since for more than one academic year. Last year's competing teams, both seniors and novices, were exceptionally strong. Novices started off brilliantly in NEUAL (North England University Archery League) Novice Championships, where the team won silver for Lancaster with Jack Keates taking bronze for individual score. Thankfully, this wasn't just beginner's luck. Lancaster's novices continued to excel, winning Outdoor and Indoor NEUAL Championships. Jay Tserkezie dominated outdoors by taking gold for individual score and Elliott Waldron secured silver for compound at the Indoor Championships. The novice team carried on to win silver for the NEUAL Novice League.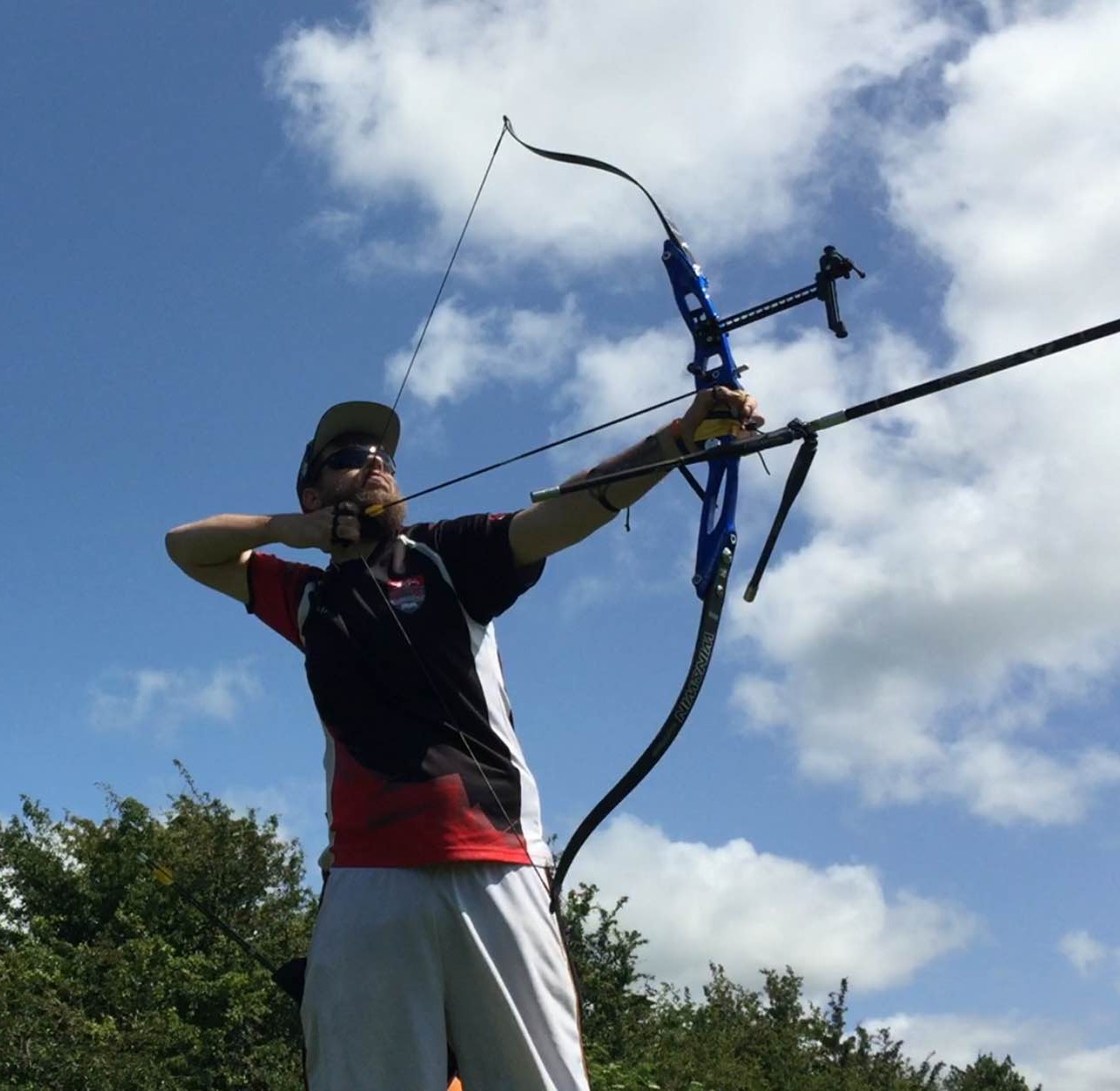 Seniors took every team medal they could get for NEUAL competitions, securing gold in the Senior League, Indoor Championship and Outdoor Championship. Matt McCormack, Kirsty Falcus and Laura Hodgkinson took three individual score medals during the Outdoor Championships: male recurve gold, female recurve silver and female recurve gold respectively. Recurve and compound are two different types of bow that are shot as different categories during competitions. Tom Wilson won an impressive gold for compound and silver for recurve in the Indoor Championships. Gemma Ainsworth took silver recurve and Ellie Hayward-Stott took silver compound.
Lancaster Archery also showed off by dominating York during Roses. The senior and novice teams gained a total of 11 out of 12 possible points for Lancaster. This is the third time in a row that the club have beaten York at Roses.
Bad weather made it difficult for all archers at BUCS outdoors due to non-stop rain. This led to only one medal for Lancaster going to Tserkezie for his bronze individual score, a brilliant result that Tserkezie is very proud of. BUCS indoor is always a very close competition and it was no different this time, resulting in no medals for Lancaster. Unfortunately BUCS didn't go to plan, but Bott is confident this will change in the coming year.
Bott said the club "is in a strong position going into the new year. The two senior teams (both male and female) contain some very experienced archers who shoot excellent scores, which are extremely competitive on the national level. The female team in particular is the one to watch this year, having already scored BUCS points. I believe those archers will continue to improve and will hopefully collect medals in the team events."
SCAN asked Bott how strong he feels the novices would be this year, and his reply was promising for the club: "at this time of the year it is too early to safely say about our novices. The current batch of freshers look promising and the coaching they are receiving is particularly well structured this year, being delivered by some very competent and confident archers. We can't forget the archers that are fresh from their novice year and aren't yet competing for the university regularly. There is a lot of talent there and it is the execs job to nurture it. This is something we're doing with ongoing support from the more experienced archers and giving them plenty of opportunities to shoot, helping them build their confidence so they will be ready to assume first team responsibilities in the coming year(s).
"The club has a lot planned this year. We have both Roses and NEUAL Outdoors to host. I hope the team will maintain their dominant positions in both and bring back more medals in them (if that's even possible). In terms of BUCS, I really hope this is the year we manage to get some senior medals to our tally, something I believe the teams in particular have some chance at. Plus, with a new coach on board I feel we're in an even better position to fulfil that objective."
Training normally occurs three times a week for just under six hours in total, allowing muscle memory to take effect and to give archers time to recover for the rest of the week. Outdoor training usually starts before the Easter break, which gives the club more time to train for the outdoor competitions to follow. Many archers also spend their holidays shooting for their local club. This is a great way of keeping on form and finding like-minded people back at home.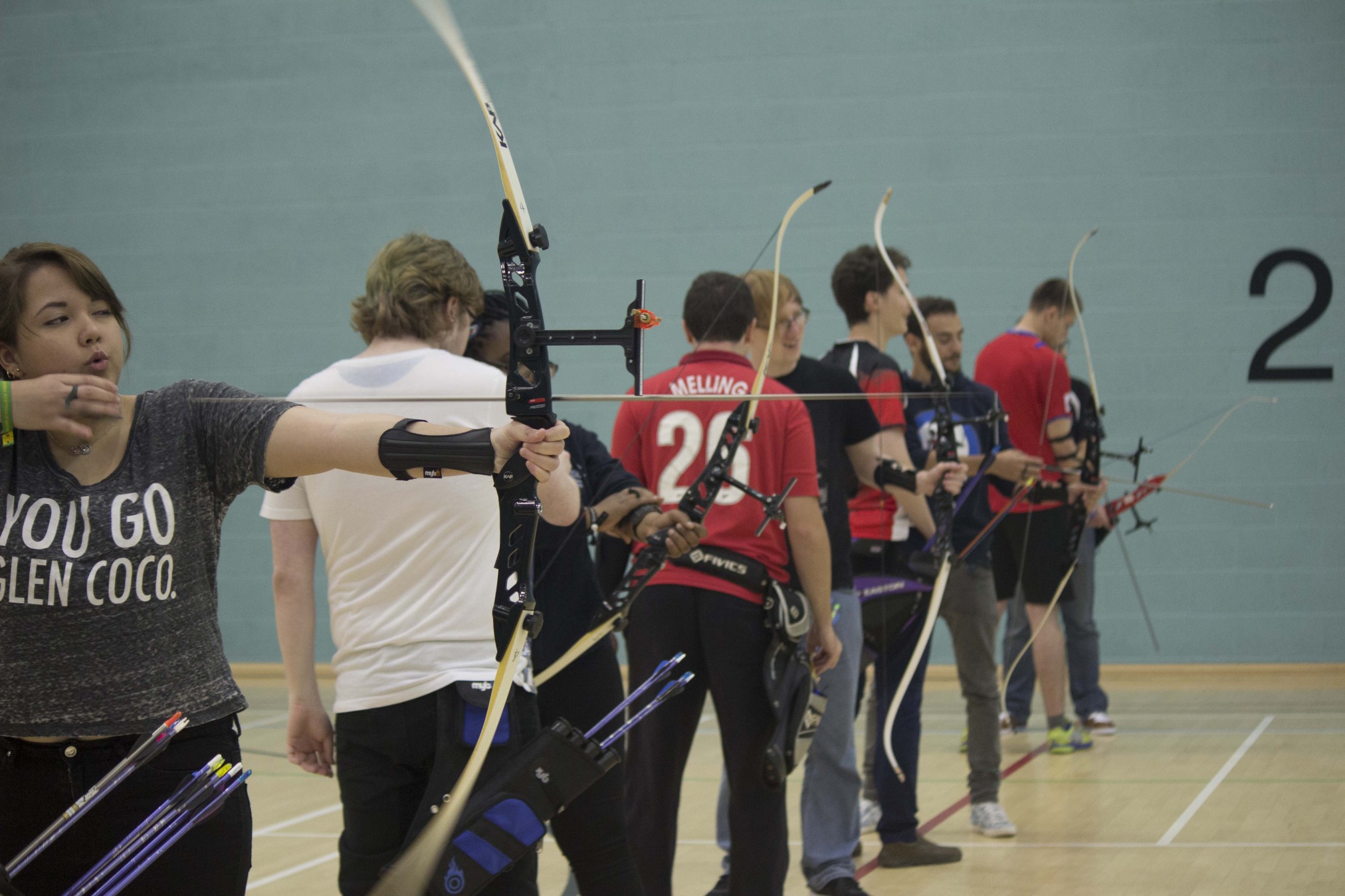 It's not always shooting with the club; after most training sessions the club relax with a few pints or a bite to eat. This is a great way to wind down and socialise. The club sometimes get together for a meal at Wetherspoons to celebrate a win or after the first taster session.
Many members of the club often go to the gym as another great way to wind down or to train when there is no session on. The main areas worked on are the back, shoulders and arms, as well as the core muscles. However, cardio is also very important when it comes to archery as during stressful situations an archer needs to keep their pulse down. Knowing from experience, nothing gets the heart pumping faster when needing a gold to win.
From personal experience, archery is a fantastic club to be a member of, especially being part of a team that share your enthusiasm. And even in competitions everyone is friendly and cheerful — except when it's raining, then we're just friendly.
If you are interested in being a part of archery at Lancaster then find us on Facebook at www.facebook.com/LUACFreshers2015 or online at lancsuniarchery.net
If you would like to see your club featured here, email scan.sports@lusu.co.uk, or contact either Esther Jewitt or Chris Bickley on Facebook.