Edward Enninful At The Helm
555 total views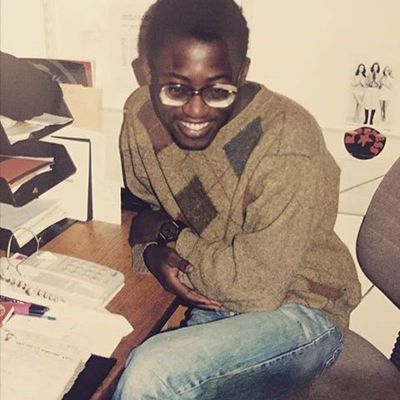 Condé Nast International's Chairman and Chief Executive Jonathan Newhouse announced on the morning of April 10, that Edward Enninful is to be the New British Vogue Editor. As Alexandra Shulman's successor, Enninful has big boots to fill, but Newhouse called him "an influential figure in the communities of fashion, Hollywood and music which shape the cultural zeitgeist". He sure sounds inspiring. We're going to take a look at Enninful's career so far and see what he has to offer British Vogue as Editor-in-Chief.
Starting his new role on August 1, Enninful has been Fashion and Creative Director at W Magazine for 2011, so he is well equipped with the knowledge and skills to drive British Vogue forward.
His fashion career began at 16 when he was model-scouted and, British Vogue state: "not long afterwards he made the acquaintance of i-D founders Trish and Terry Jones and started assisting the publication". This meant that Enninful became the "youngest ever fashion director for an international publication when he was promoted not long after, aged 18". To date, Edward has worked for the likes of American Vogue, Italian Vogue as well as W Magazine.
At the 2014 British Fashion Awards, Enninful was awarded the Isabella Blow Award for Fashion Creator, and he was made an OBE by the British Monarchy for his contribution to fashion.
Enninful spoke with British Vogue's Scarlett Conlon back in April about his appointment: "I grew up reading British Vogue – I am so honoured and humbled to be taking up the mantle of editor". As mentioned, he has big shoes to fill and commented on this to Conlon: "I realise I am stepping into the shoes of a hugely respected editor in the shape of Alexandra Shulman, someone who has chosen to leave at the top of their game with a legacy of 25 years of success".
Ghanian-born, Enninful's career in fashion makes him perfect as a successor of Shulman, who has worked hard over her time as British Vogue Editor to curate a magazine of the time, that appeals to all women of every age, size and colour.
Now that British Vogue is 101 years old, it will be interesting to witness its development in its second century as the most prestigious magazine known to the nation, as well as Vogue as a whole, to the world.