Sustainable Fashion Picks
661 total views
Climate protests are all too frequent at the moment, demanding the government, companies and organisations alike to declare a climate emergency. While these high-level changes are essential, the small changes help just as much. It's about making those smart day-to-day choices that collectively make a difference to our environment, and help those at the top see the need for change. Where better to start than your wardrobe?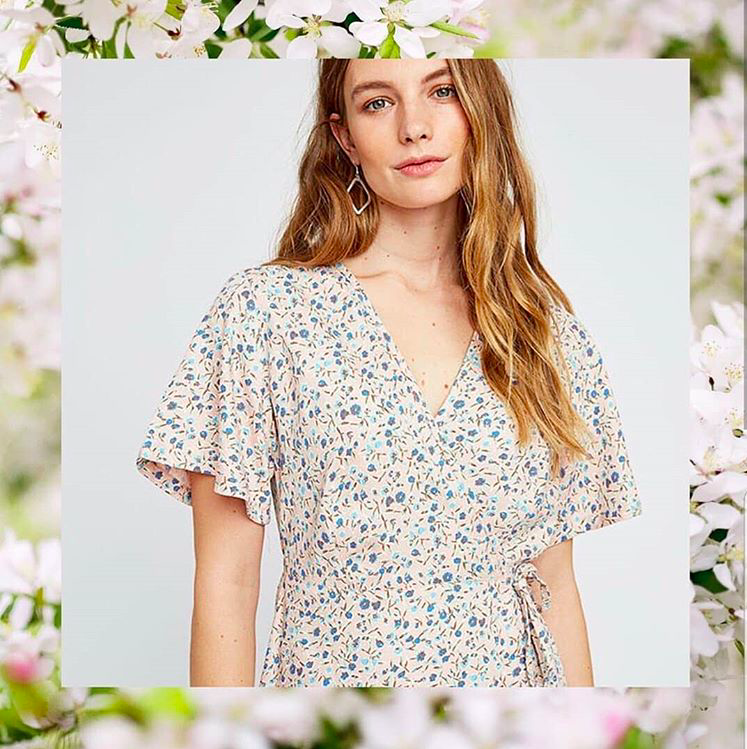 A recent government report from the Environmental Audit Committee showed that '£140 million worth of clothing goes to landfill every year' and 'a polyester shirt has more than double the carbon footprint of a cotton shirt'. When we pause to think about the environmental effect of fast fashion, it's worth remembering what our grandparents used to say: Buy once, buy well. It's these small changes in our mentality for good-quality clothes, sustainably sourced and suitably stylish of course, that helps instigate the significant changes. With this in mind, here are seven fantastic companies leading the way in the sustainable fashion industry.
People Tree
This company is one of the first in sustainable fashion groups I came across and are by far my favourite. Founded in 1991, People Tree ensure all of their clothes are certified fair-trade and organic from start to finish, and one of their key aims is to provide affordable and sustainable fashion worldwide.
One of my favourite collections is their Essentials range, which includes all the basics you'll from socks to trousers to t-shirts. Unlike other companies, their essentials collection is elegant and stylish, providing you with those everyday items that are often so difficult to come by. They also have beautiful collaborations with the V&A and BBC Earth for a more pattered approach.
Rapanui
If you're looking for your next winter jumper, these are the people to see. With a guarantee that every product they make is designed to be sent back to them when it is worn out so they can remanufacture the material into something new, Rapanui is the definition of sustainable. As well as
offering a customisation option for all your personalised t-shirt needs, this company has everything from your next beanie to surf towels for beach days. A massive bonus of Rapanui is their bundles which, for example, include seven organic t-shirts for £50, which at £7 per t-shirt and a guarantee you won't need to replace them until they wear out, is an absolute bargain. On top of this, they're clothing feel lovely and soft even after a few years of wear.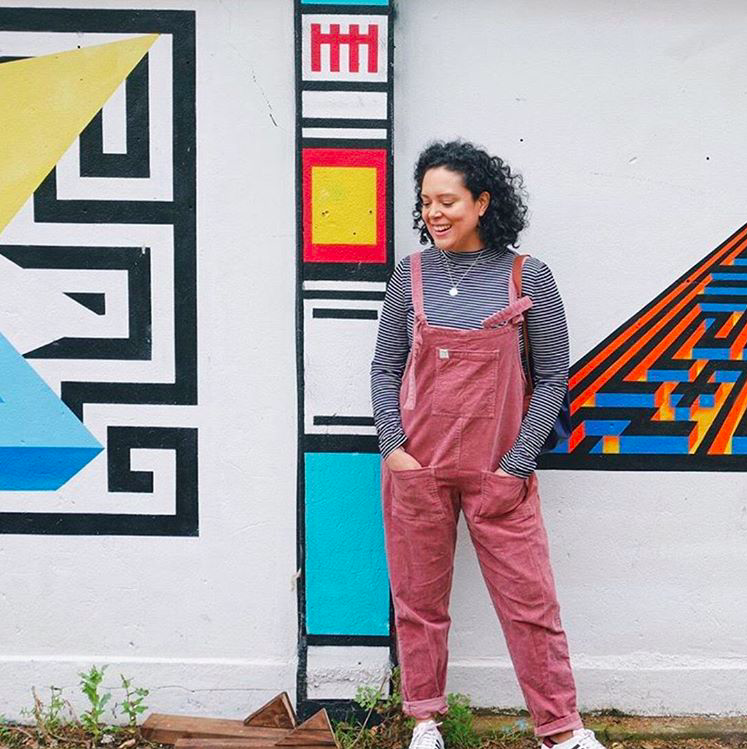 Lucy and Yak
We've spoken about this company in previous articles, but I thought they deserved another mention. Lucy and Yak are not only sustainable but offer unisex clothing and pay their factory workers four times the minimum wage. They're doing great things as an ethical company and as a fashion brand. Their oversized fleeces wild dungarees make for a unique style and plenty of colour. Lucy and Yak also publish a regular blog, so they can be transparent with their customers about how they work sustainably, as well as some tips on how to be more sustainable in your own life. It's a great little read to browse on your next coffee break.
Reformation
This fashion company is incredible. They not only source electricity offsets from 100% wind power and recycle 75% of all their garbage but empower women and underrepresented populations so that they make up three-quarters of Reformation's management team. And this is to say nothing of their fashion sense. They make sustainably sourced jeans that don't compromise on the fit and statement dresses that will make a room gasp with their signature elegant, clean-lined style. They even do sustainable wedding dresses!
The downside of these guys is that they are very much on the pricey side, however, if you're looking for a bold statement piece of fashion no one else in the room will have, this is the place to go.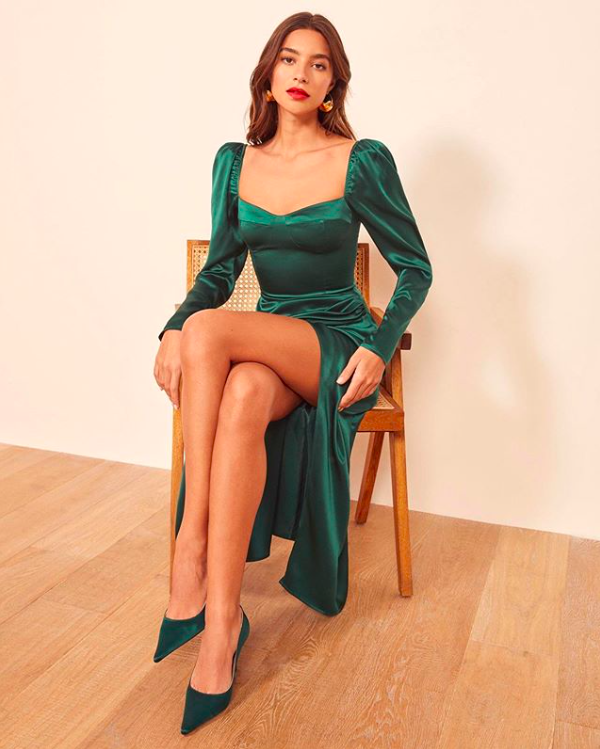 Skunk Funk
Skunk funk describes themselves as an urban-chic style that is 'functional, feminine and casual with a creative touch'. They also use fair-trade cotton and ecological fibres while offering a Carbon Footprint application while allows you to track a garments carbon dioxide during their complete life cycle. They have also launched their circular closet programme to challenge fast fashion so that you can rent the latest outfits for a month for a fraction of their full retail price. With their clothing ranging from the stylistically simple to bold geometric statements, they have something funky for everyone.
Thought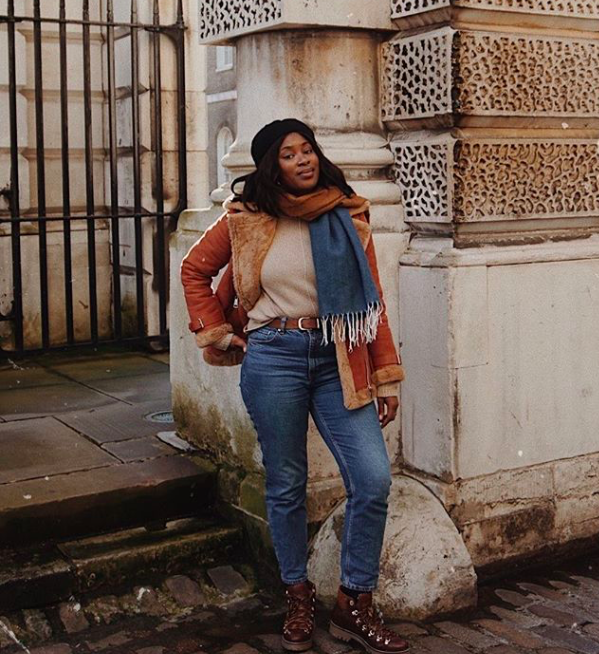 "Wear me, love me, mend me, pass me on." is the mantra of Thought, a clothing company based on the idea of conscious fashion designed to last. One again, they use natural, organic and recycled fabrics, and you can even filter by the material on their website if you're a fan of a particular fibre. Compared to Skunk Funk or Lucy and Yak, these guys have a more muted palette of calm blues, greens and burgundies that serve for everyday workwear or casual pyjamas. A considerable part of their philosophy is what they like to call 'slow fashion', where they design classic pieces you can wear time and time again through their contemporary, effortless designs. They are sustainable in every way!
Organic Basics
It's all well and good talking about dresses and shirts, but that's not all we wear. Organic basics is a company that specialises in natural, sustainably sourced underwear from cute triangle bras to sportswear and leggings. Priced no more than your average M&S underwear, they keep you sustainably clothed from head to toe. Everything is either made from organic cotton or other recycled fabrics. They also have a fantastic A-Z guide on how to shop more sustainably and to ask the right questions from your clothing companies.
Hopefully, this has given you some ideas for where to start in the sustainable fashion world. It's not just the odd company selling hippie t-shirts out of the back of their van anymore; it's a growing and significant part of the fashion industry. Have a browse and let us know what you think!
Do you have a favourite sustainable fashion brand? Send us your suggestions at @scanlancaster on Instagram.