Lancaster UCU in formal dispute with University amidst Lent strike-period
1,870 total views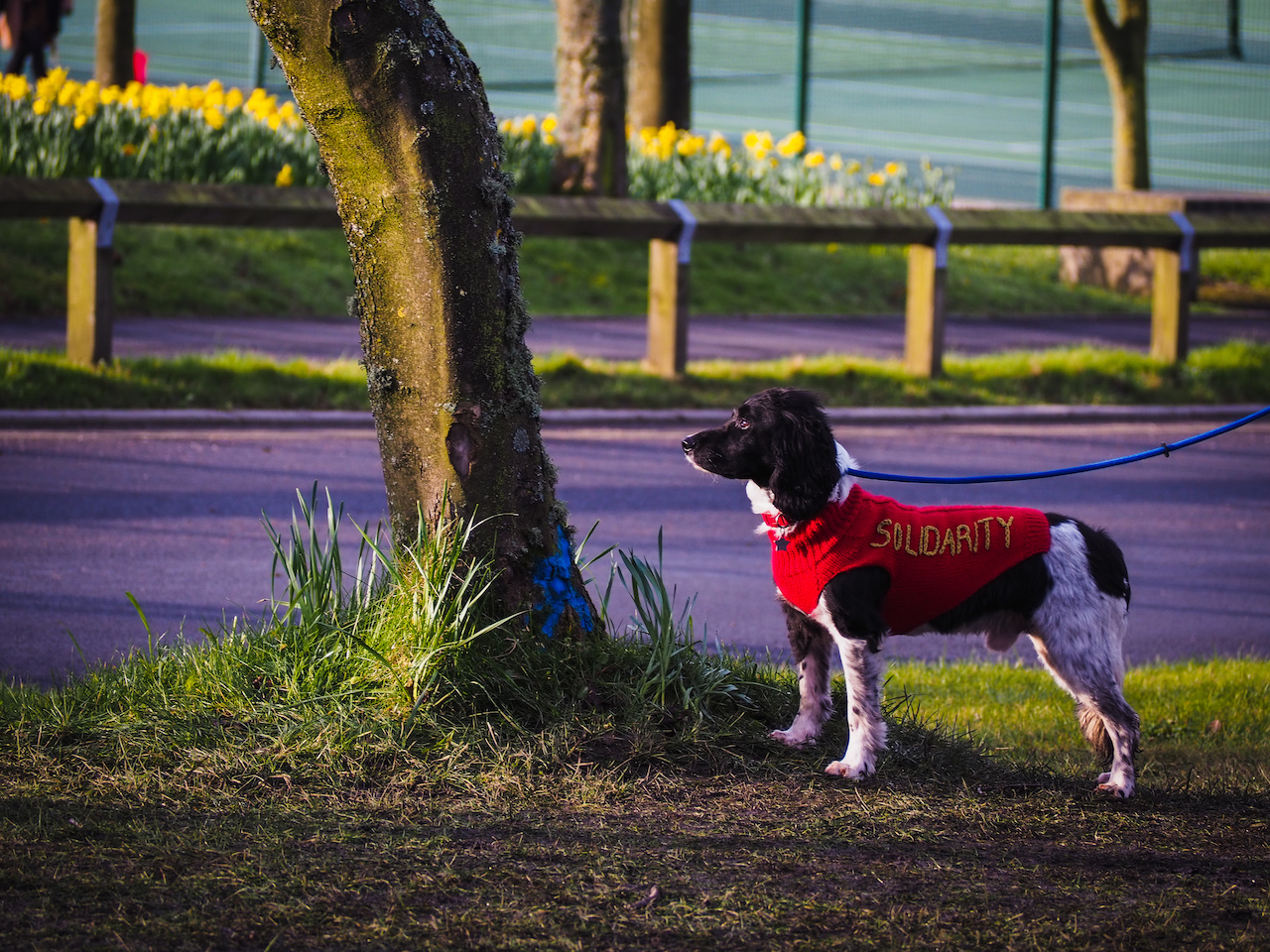 By News Editor Ezra James West and Associate Editor Olivia Kenny
The Lancaster branch of the University and College Union has entered into a formal dispute with the University over the issue of 'trade union victimisation of its branch president', and an 'endemic bullying culture.'
In a press release, UCU said:
UCU is very disappointed that management appears to be unwilling to resolve the issues internally. We have grave concerns that despite several informal meetings and our reasonable proposals, instead of addressing the issue management propose to send the branch president on an extended leave until August 2021, in return for the Union to curtail any public discussion of bullying in the workplace. Any attempts to prevent the Union from carrying out its legitimate activities are completely unacceptable, and indeed, potentially unlawful under the Trade Union and Labour Relations (Consolidation) Act 1992."

Lancaster University and College Union
On Wednesday 4th March, UCU members protested in Alexandra Square, then later outside of University House. The group stood silently outside the Human Resources Department, covering their mouths in protest of the University 'gagging' their voices.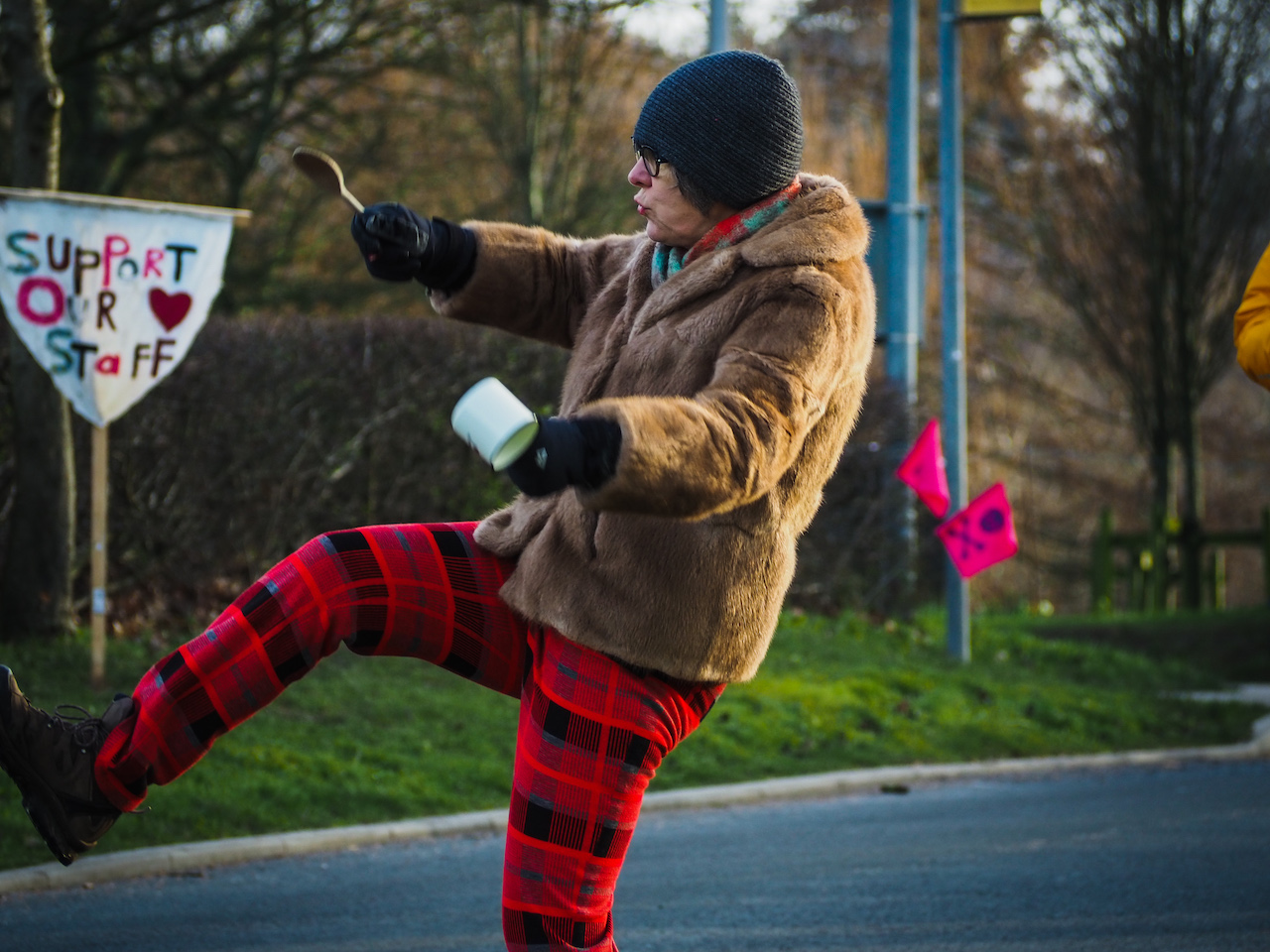 An anonymous Senior Lecturer spoke to SCAN about the strikes and demonstrations. He said:
Where's the money going? Where's the money going that would've paid our salaries? We think that every student should get a refund and every student should demand a refund from the Vice-Chancellor for all of the teaching that they're missing because of the employer's intransigence and their refusal to accept the legitimate demands of the University staff. We're the ones who are making this sacrifice of our salaries in order to defend the University sector and make sure that the teaching and learning is properly funded. What's the University doing with the salary it's saving? The last time around they said they were putting the money into the Student Hardship Fund? Where's the money going this time around – into more buildings? Where?

Anonymous Senior Lecturer
Interim Vice-Chancellor Professor Steve Bradley spoke to student media immediately after the demonstrations in Alexandra Square.
He said, speaking about the protestors:
They have a right to protest, we have challenged some of the behaviours on the picket line through the regional UCU representatives, they are sympathetic to our view that sometimes the picketers haven't behaved in a way we would expect of a peaceful picket-line… Whenever we try to make suggestions and agree a line of action, that comes back to haunt us and is used against us. They're 'building a narrative' which you see demonstrated in Alexandra Square more explicitly this morning…

They would call it gagging, I would call it respecting confidentiality.

Interim Vice-Chancellor Professor Steve Bradley
When asked about whether he felt the action in Alexandra Square crossed the picket line, he said:
Technically it may have, practically in terms of impact, it was 20 minutes of pots and pans being banged with people expressing their views. We will live with that and we will recover from it.

Interim Vice-Chancellor Professor Steve Bradley
SCAN also asked him about the impact on students.
We will be looking at issues to do with compensation but we can only do that once studies are complete because mitigation will be put in place. We have to make a judgement as to whether assessment or learning outcomes haven't been fulfilled and at that point we can review the situation for each student.

Interim Vice-Chancellor Professor Steve Bradley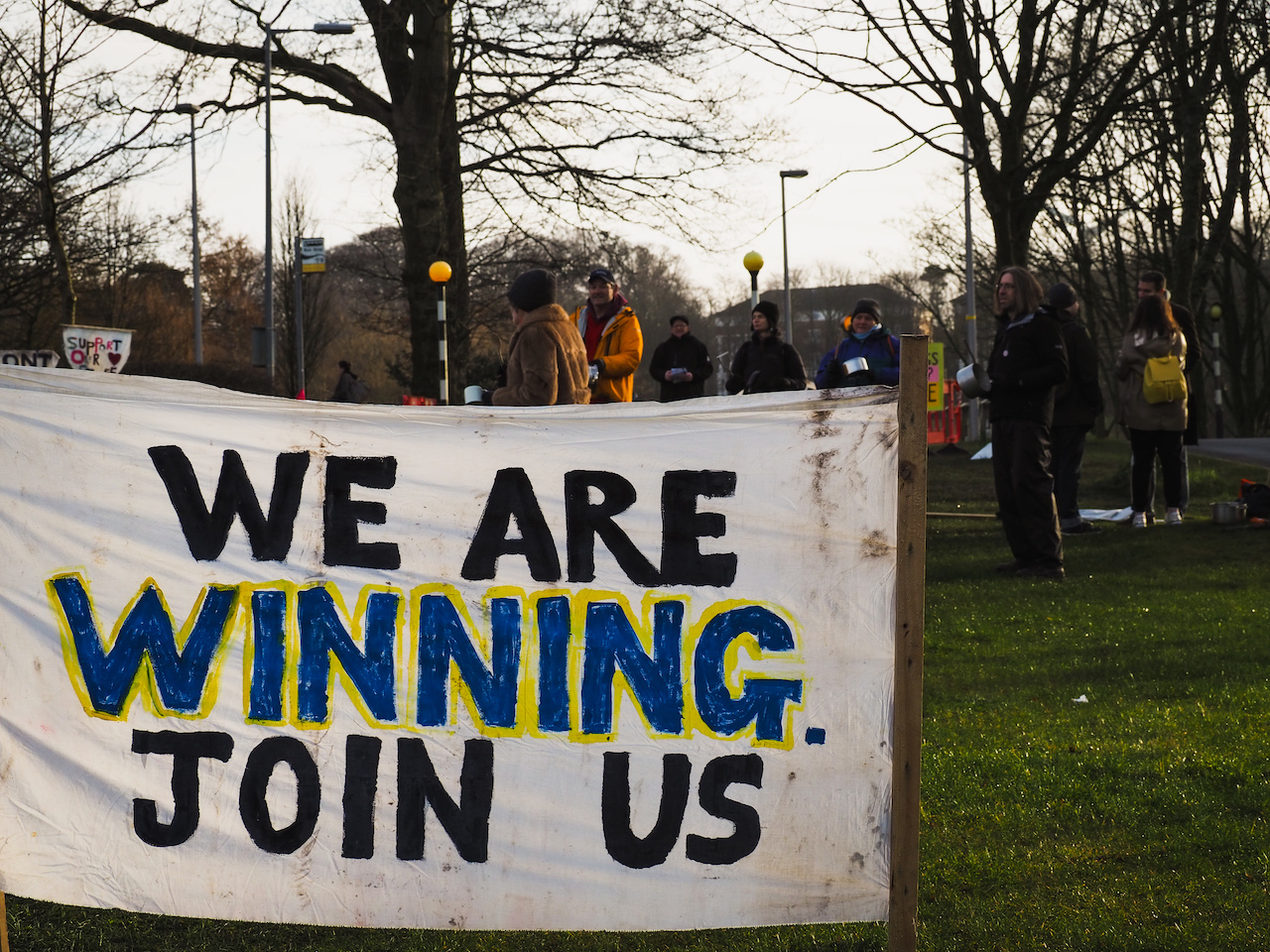 The University and College Union strikes began on the 20th February, taken to address disputes arising over pay, working conditions, and rising pension costs. This is the second strike of the 2019-2020 academic year, with members of the UCU walking out for eight days last November and December. The Union also carried out strikes in the Lent Term of the 2017/2018 academic year.
This follows an open letter organised by Lancaster University students which was delivered to the interim vice-chancellor, Professor Steve Bradley on the 12th February. The letter addressed 'discrimination against trade union members by Lancaster University.'
It included over 400 signatories, including students, alumni, academics, and trade unionists from Lancaster and universities across the UK. Other signatories include the President of Lancaster University Students' Union and several Lancaster City Councillors.
City councillor Jack O'Dwyer-Henry said:
The rights to organise your workplace and withhold your labour are inalienable. Attempts by university managers to undermine these fundamental rights is simply unacceptable, and shall be met with unwavering resistance until it is stopped.

Jack O'Dwyer-Henry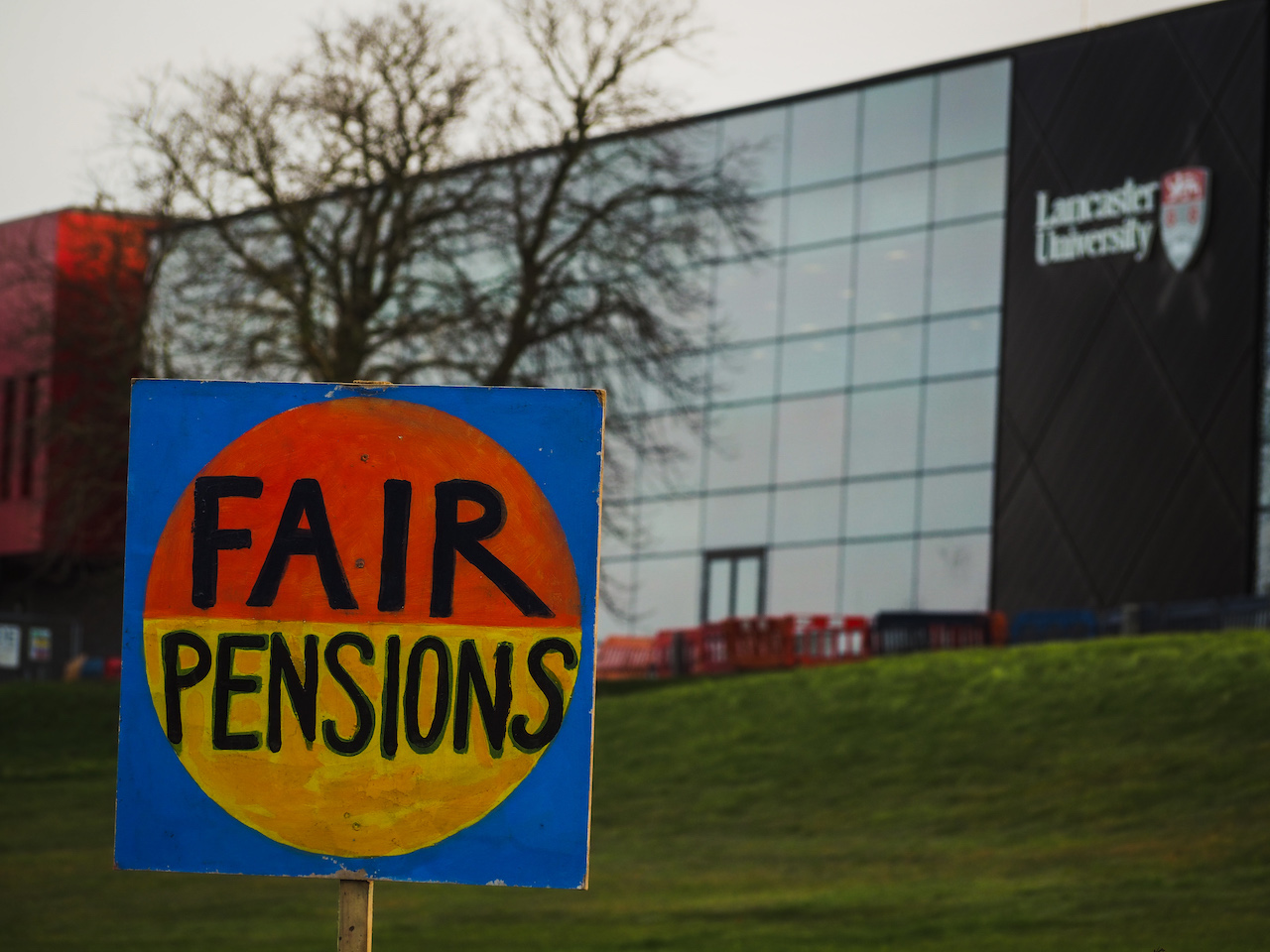 SCAN conducted an interview with Lancaster's Interim Vice-Chancellor Professor Steve Bradley at the beginning of the strike period. When asked about how he believed the strikes were progressing, he said:
I respect the rights of union members to take industrial action, and understand that when people feel that their concerns are not being met, individuals may well feel that their only course is to participate in industrial action. However, I don't think the progress that universities have made has been acknowledged. Employer pension contributions have also been increased and there are proposals for a way forward for positive work to improve equality, casual employment and workloads.

Interim Vice-Chancellor Professor Steve Bradley
When asked what the University was doing to resolve the strikes and how they were supporting staff, he said:
I can honestly say that getting a resolution is our top priority. I've heard some accusations that we don't value our staff, and that's simply not true. I recognise the incredible job our staff do here and students quite rightly hold them in great esteem. This dispute has arisen as a result of national pay and pension issues and the vast majority of the issues UCU are striking about are outside Lancaster University's control. Staff pay for universities is set nationally and the valuation of the USS pension scheme is also nationally controlled and is subject to legal constraints set by the pension regulator. Lancaster has been trying to push for the best outcome for our staff by engaging in the national debate ( our Director of HR sits on the national negotiating team for pay and the employer's pension forum for USS and we have proactively engaged in all consultation exercises and made our views known). We have engaged the University Council in the debate as well.

Interim Vice-Chancellor Professor Steve Bradley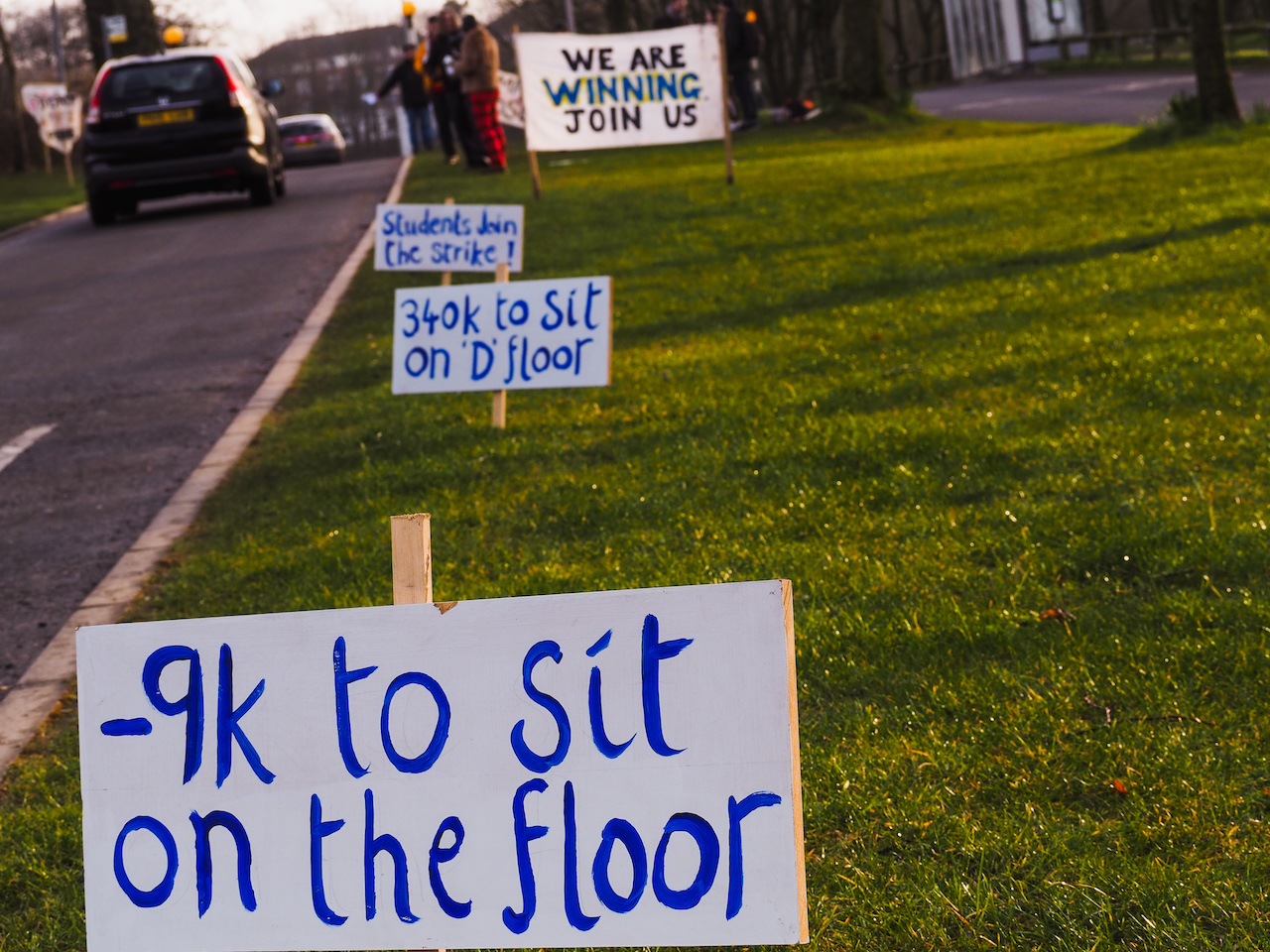 Lancaster University have released the following statement:
There was a collective grievance that has been fully investigated and re-examined a second time following an appeal with a new panel of staff not previously involved. The University is satisfied that all processes have been conducted fairly and have suggested mediation as a way forward.

Lancaster University refutes any allegation that a trade union representative has been victimised and has submitted evidence to the external Tribunal Service in the hope that the matter can be resolved to reach the best outcome for all involved. The University received an application for research leave from the UCU president. The Faculty welcomed the application and considered it favourably.

Lancaster University takes the health and well-being of its staff very seriously and uses occupational health as appropriate as a support for staff. We are very disappointed that internal talks to date have broken down and hope that UCU will engage in mediation to resolve matters."

Interim Vice-Chancellor Professor Steve Bradley