Lancaster Student and Westminister Bridge survivor to run the 2020 Manchester marathon
1,213 total views
Travis Frain is a History MA student at Lancaster and is running the Manchester Marathon in April in support of the British Red Cross society. Olivia Kenny, SCAN's Associate Editor, spoke to Travis, who was injured in the 2017 Westminster terror attack, about his training, the challenges he's faced and fundraising for the Red Cross.
Aged nineteen and a first-year student at Edge Hill University in Ormskirk, Travis was on a trip to London to visit Parliament with course-mates when he was deliberately hit by a car on Westminster Bridge. It took him two years to recover from his multiple injuries.
'We had about half an hour of free time, and me and four others broke off to get some fresh air. We were all hit by the car, and I came off the worst. We're all very lucky to be here.'
To begin our interview, I asked Travis why he was running in the Manchester marathon; he said that he wanted a 'personal challenge' to undertake that would also be beneficial for charity. He admitted he had never been a big runner before and had preferred swimming when he was younger. Travis started running towards the end of September of 2019. He regularly trains on university grounds which he believes worked out well for him as the Lancaster campus is a 2 ½ km loop, perfect for running.
He said, 'The more I got into it [running], the more I started liking it,' with plenty of time to train around his Masters degree as his course only has four hours of lectures per week. Before he decided to run the Manchester marathon, he had only run around 10km at a time but is now managing around 30km in 3 hours – a remarkable achievement.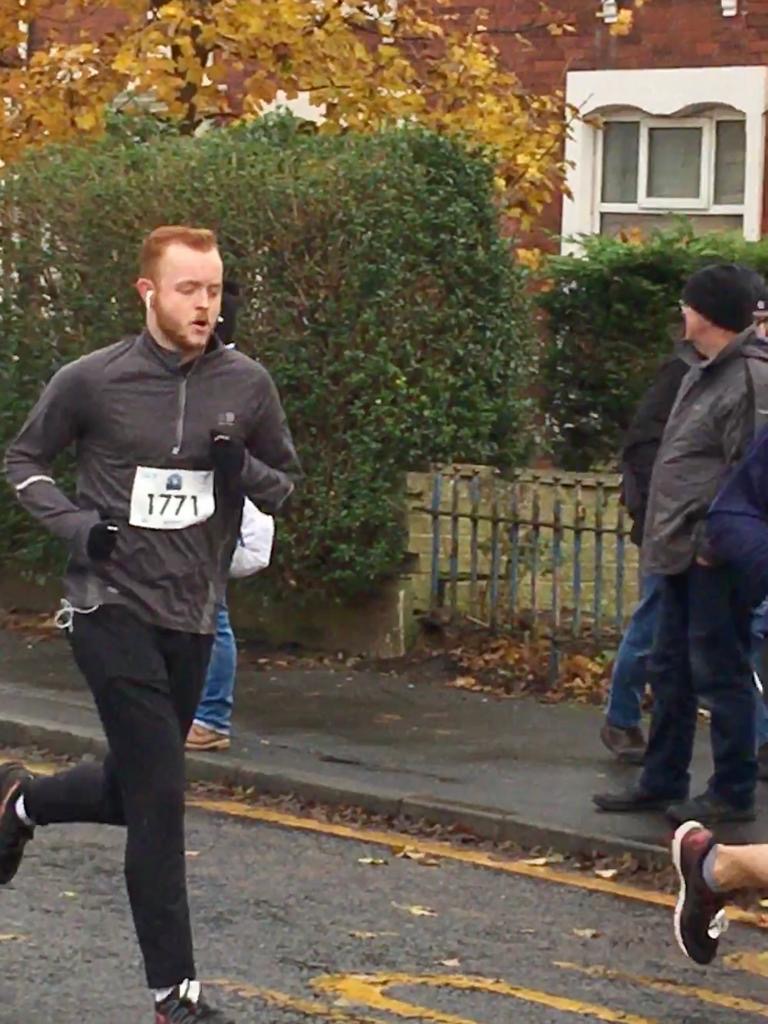 I asked Travis what challenges he had faced thus far in his training, to which he said, building up speed and getting used to the distances. Talking about this, he said 'Everything people say about taking it slow and steady is true, you have to get used to the amount of miles you're doing each week.'
He then discussed how the Red Cross had helped him personally, following his survival of the Westminster Bridge attack on 22nd March 2017, which injured over fifty people, four fatally. The British Red Cross is a humanitarian network which helps people in crisis both in the U.K. and globally, and have provided assistance for those injured in terror attacks, including Westminster and the Manchester Arena bombing of May 2017. They do this through 'The U.K. Solidarity Fund' which helps to 'ensure that victims and their families do not face short-term financial difficulties.'
Travis talked about how there is not a lot of support for victims of the attack. It is often down to third-sector and charity organisations to fill the gaps where 'the people who should be providing it' fail to offer the necessary assistance. Following the attack in Manchester, there was a 'We Love Manchester' fund set up which the Red Cross assisted, but nothing similar for London. The Solidarity Fund helps people affected to be able to afford treatments such as physiotherapy and psychological therapy, which they would usually otherwise need to undertake privately. Travis also told SCAN how the Red Cross donate necessities such as wheelchairs, which people tend to think would be provided but usually aren't.
To end our interview, I asked Travis if he had any plans to run any further marathons or races after Manchester, to which he said he'd 'like to keep it up' though he doesn't have any particular races in mind.
Travis is running the Manchester Marathon on Sunday the 5th April 2020. You can visit his fundraising page here.