Pep's Project: How Guardiola has reinvented Manchester City?
338 total views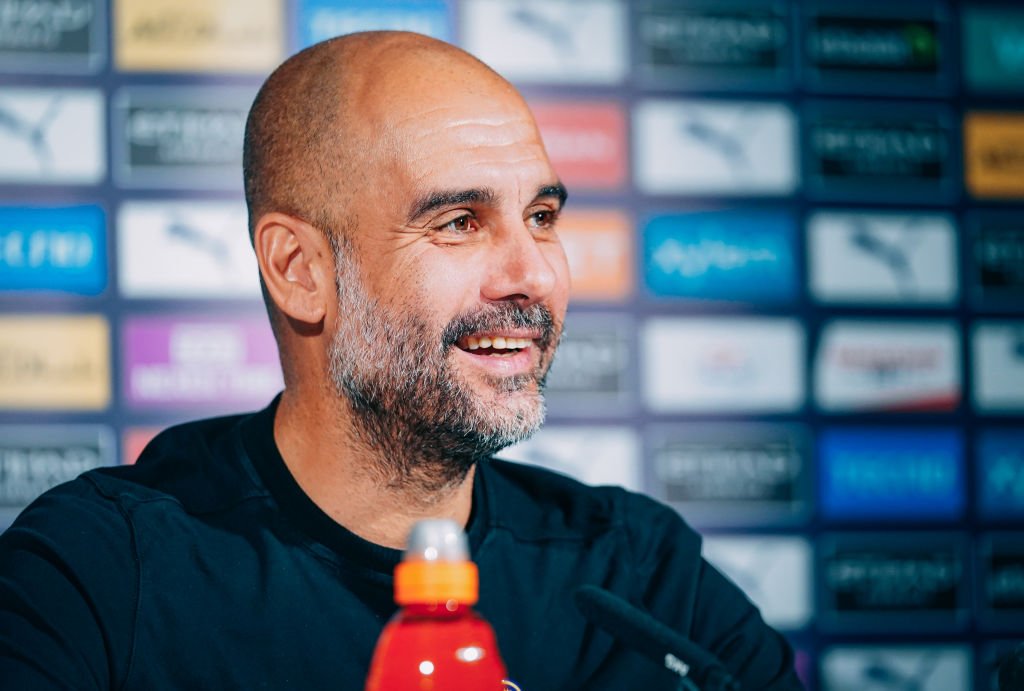 Last season Manchester City were written off; Pep Guardiola's reign had seemingly run its course; and the squad looked like a shadow of its nearest rivals, Liverpool. Now, less than a year on, the roles have reversed. But what's changed? And how has Pep managed to turn the tide?
Let's start with the defence. The notion of Guardiola's City side having a 'leaky' defence has always been a strange one. Their stats over the years just don't agree with this point. In his first season in charge, they had the fourth-best defensive record and, in every season since, they have either been the best or second-best, in terms of goals conceded.
This doesn't sound like a team that struggles at the back. But the changes that have had to be made through these years, and the general feeling you always got when watching them play was that they were vulnerable when teams broke at pace and countered them; they just always seemed light and there for the taking.
Last season was Guardiola's worst in terms of shots conceded from counterattacks (according to Opta), with 14 – compared to the season before conceding just eight. Not only this, but the quality of the shots that they gave up to the opposition (how good the chances were – average xG value per shot conceded) were greater than any other team in the league. This essentially means that most of the shots that were had against them were good chances for the opposition (i.e. one-on-ones). They also recorded their worst rates in terms of errors leading to shots and errors leading to goals in Pep's time at City.
This season, however, is completely different. With just five counterattack shots conceded thus far and being ninth in the average xG per shot conceded shows remarkable improvements. In fact, since their 2-0 defeat to Spurs last November, this metric has shown them to be the best in the league and performing better than they have during any period throughout Pep's City reign. This improved trend continues with their errors leading to shots and goals being lower than it has been at any point in Guardiola's time in charge.
Also, having only conceded 14 after 23 games (five of which were against Leicester when the season was just two games old), they're on track to concede just 23 goals across the season; this has only been equalled or bettered on five occasions since the turn of the century.
With the signing of Ruben Dias from Benfica, it looks as though City have finally cracked the defiant nut of replacing their centre-back stalwart Vincent Kompany. In Dias, Guardiola has found a gem. Pep is often reserved when lauding individual players for fear that complacency may seep in, yet he has taken off these shackles when it comes to Dias, saying:
"His ability is incredible. He understands the game, he wants to learn and all of us are impressed by how much he takes care of his body and his mind. The day after (a game) at 8.30-9am, he is in the gym. He makes his routine perfectly. He lives 24 hours of his profession at 23 years old … I can assure you that we signed an incredible player for the next five, six or seven years, and that is not easy to find."
Dias is a breath of fresh air. For anyone worrying that the art of being a centre-back is being forgotten, worry no more. His love of the one-on-one battles, his desire to get in front of his man and be proactive is beautiful; for any former centre-back, seeing players make the gritty game pretty in this way is a joy to behold.
However, Dias isn't the only change that has influenced the Manchester City defensive revival. The rejuvenation of John Stones is a sight to behold. After a long period in the shadows, the shining light of his potential is starting to emerge once more, as he looks to validate his £50million price tag. Who would have thought that, when Dias signed, Stones would be in the team and often keeping the better suited left-footed Aymeric Laporte out of the team?
Aside from personnel, the structure of the defensive shape has been a fascinating evolution. Guardiola has put aside his tinkering in response to the opposition and settled in a 3-3 / 3-2 system at the back (not a back four as you may assume).
This system (defensively at least) is reminiscent of Marcelo Bielsa's famed 3-3-1-3 that he uses against oppositions with a front two. Since the Newcastle game, on Boxing Day, the personnel may have altered, but this system has remained intact.
The three at the back, often including one of the players we would assume to be full-backs (either Kyle Walker, Joao Cancelo, Oleksandr Zinchenko, or Benjamin Mendy), are expected to cover the width of the pitch. In front of this, we usually see Rodri Hernandez and another of the typical full-backs. This causes Rodri to be the single pivot and releases the other midfielder to spread across the entire pitch.
Cancelo has been the most striking outcome of this system. Often playing alongside Rodri, but also covering at full-back in the defensive transition, Cancelo's touch map seems to spread across all areas of the pitch in equal frequency.
The use of inverted full-backs shouldn't come as a surprise, as Pep has tried this with players such as Phillip Lahm and Fabian Delph over the years. But the increased responsibility on Cancelo to also aid the attack is certainly a new addition to this role. In theory, how can one player be expected to play full-back when defending, defensive midfield in the build-up, and attacking midfield (across the entire pitch width) when attacking? Apparently, despite normal common sense and judgement, it is humanly possible for someone to do this. So well done Pep for discovering this, but more importantly, well done Cancelo for being able to physically cope with this.
* Sam Lee and Tom Worville at The Athletic have written a fantastic review of Pep's use of Cancelo that is very much worth a read; entitled, 'How Cancelo became Guardiola's latest successful full-back experiment.' *
The defensive shake-up hasn't just allowed Cancelo to excel, but it's allowed Ilkay Gundogan to push further forward and be arguably the best-attacking player in the Premier League since the start of the new year.
Mikel Arteta once told Gundogan that he may not shine himself, but he allows others to shine. This sums up his game perfectly; but, since he has been allowed to push forward, in the absence of a true No.9, all he has done is shine.
Gundogan's typical non-shining role is in dictating the tempo of the game; much like Luka Modric has done for Real Madrid and Croatia over the years. If we look at the pass before the chance is created, we can see that only Kevin De Bruyne, David Silva and Raheem Sterling have registered more than Gundogan at City during Guardiola's time – notably Gundogan has played much fewer minutes than the others. Looking at the best ratios of 'pass before the chance created' and 'pass before the assist' (relative to minutes played) shows that only De Bruyne and Silva exceed Gundogan's stats during Pep's reign. These are the stats that don't make it to the awards ceremonies; these stats won't be thought about in years to come when the basic goals and assists are dragged out to compare players; these stats (which show how influential Ilkay is) will sadly be ignored.
In the only game in which City dropped points in the Champions League group stage, Ilkay didn't play. When City lost 5-2 to Leicester, Ilkay didn't play. When City lost 2-0 to Spurs, Ilkay didn't play. And when City engaged in a tiresome 0-0 draw with their Manchester rivals, Ilkay didn't play.
The decision to put a full-back in with Rodri and allow Gundogan to progress forward has been an overwhelming success and one that Pep would be ill-advised to change. But his ability to play the holding midfield role is certainly a trait that is likely to come in handy should players need to be rested, or should injuries cause a re-shuffle of the pack.
Incredibly, Manchester City, have oftentimes been without De Bruyne or a recognised No.9 thus far this season; and what they could be doing if they had a fit and firing De Bruyne and Sergio Aguero in the squad is genuinely frightening.
Ultimately, Pep will always be beaten with the money stick; 'anyone could be successful with the teams he has and the money he spends'. But there have been many examples, down the years, that have shown that this isn't always the case. The best players don't always make the best teams and what Guardiola has done in terms of the style of play in the Premier League has been astonishing.
The 2017/18 Man City winning season is the best team, playing the best football, with the best way of utterly dismantling teams that I have ever seen first-hand in the Premier League – and Pep's Barcelona team is the greatest I have ever seen across any league. The beauty of football is clear to see when watching Pep's teams and this City team is no exception. The combination of their control and tempo with their newfound defensive solidity might just be the perfect recipe for City's success for years to come.