Carter Shield: Grizedale's Goalball Glory
826 total views
As we all know, one of the hallmarks of the Carter Shield is celebrating the lesser known sports out there. Slightly delayed due to Storm Desmond, Week 14's round of the tournament saw eight of Lancaster's colleges introduced to the disability sport of goalball.
The game is played with a roughly football-sized ball, which is filled with bells and holes; when players are not visually impaired, they wear blindfolds. There are five players to a team (or as many as could be fielded in some cases, ahem, Pendle) who sit at each end of the court, which is divided in to three sections; a team area in front of the respective goal, and a "no man's land" which players are not allowed to cross in to. Each team takes it in turns to roll the ball down the court, with a point being scored should the ball pass in to the goal area, which spans the entire width of the court, behind the teams' players. The ball is defended generally by players shooting from a sitting position to be lying flat; it's not wise to "manspread" as an unfortunate Furnessian discovered!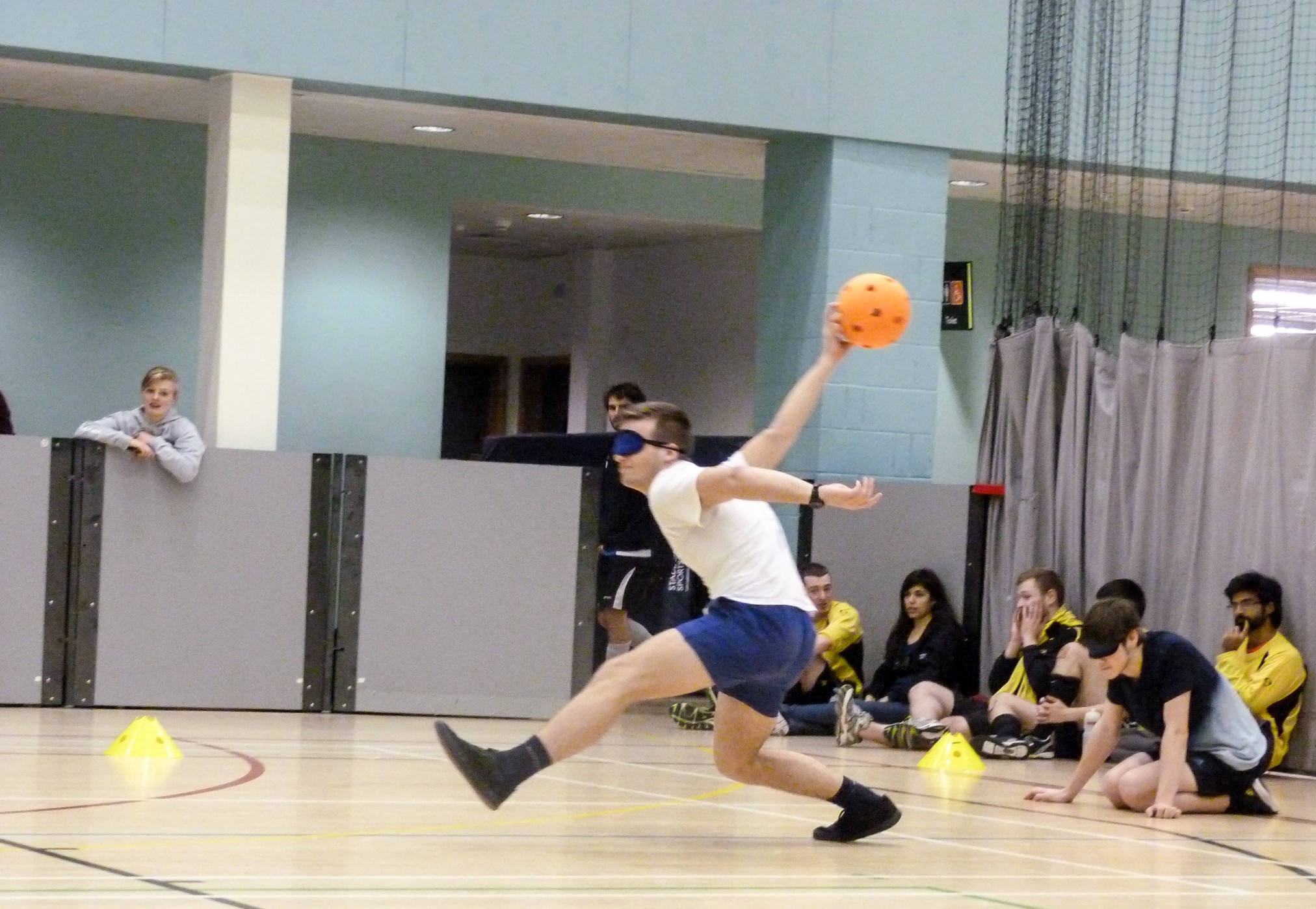 The games were divided in to two halves, with Bowland, County, Grizedale and Lonsdale playing in the first round, and Grad, Furness, Fylde and Pendle in the latter. Bowland entered looking strong, sitting top of the table with 27 points; but were unable to recreate their previous successes and were knocked out before the semi-finals. Despite languishing at the bottom of the league, Grizedale came in with an enviable spirit that saw team talks, great support and a good rotation of players from game to game. The spirit paid off, and saw them progress to the semi-finals, alongside Lonsdale. In the second round, Fylde were unable to live up to their reputation as the sporty college, being knocked out alongside a three-man Pendle team.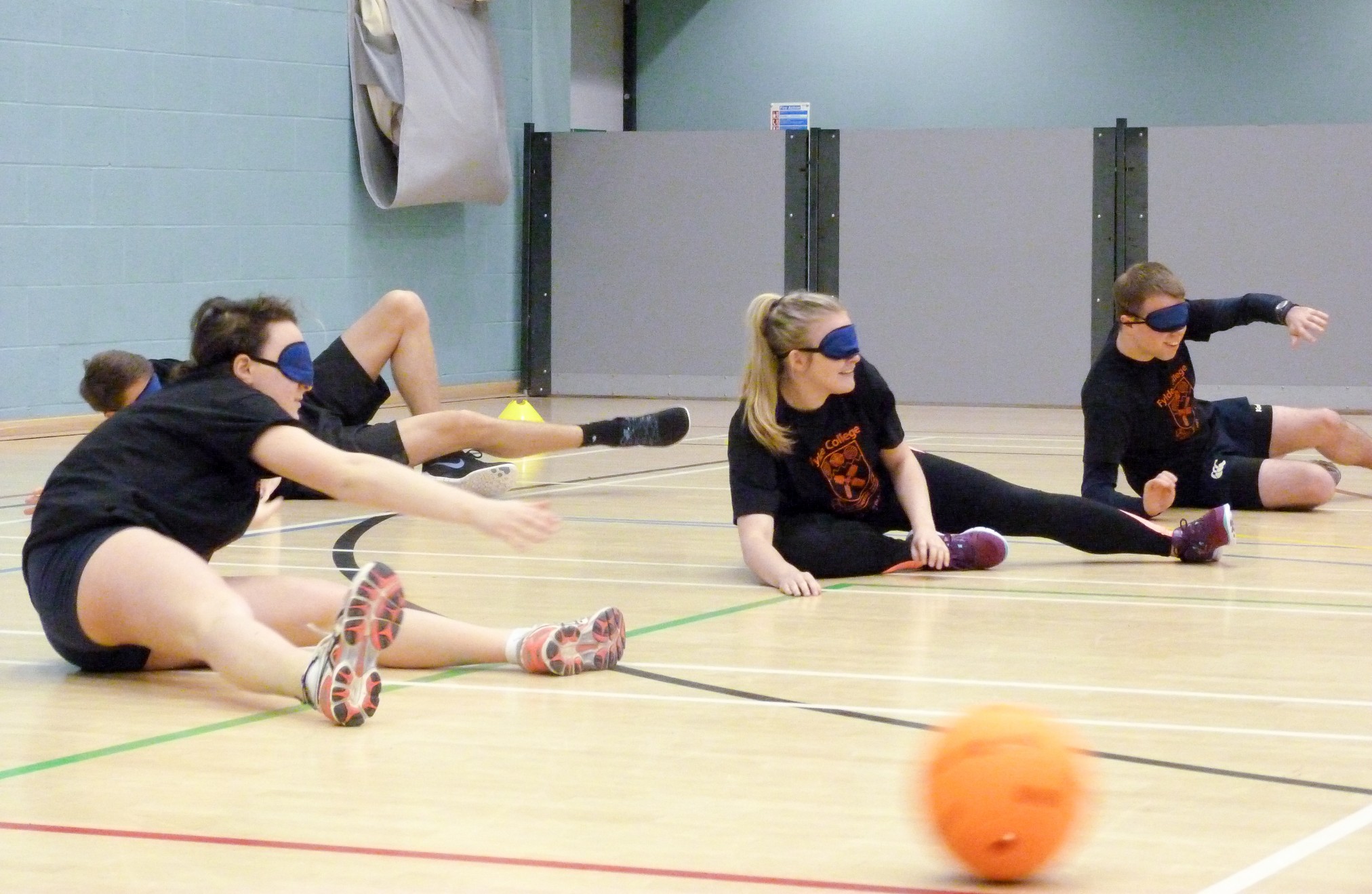 As the semi-finals came along for Furness, Grizedale, Grad and Lonsdale, it was clear that everyone was getting the hang of the game. Techniques were employed such as shaking the ball before throwing, in the hope of throwing the defending team off balance, and. Ultimately, Grizedale and Lonsdale emerged successful from the semi-finals, battling it out in a closely fought final, which ended 5-3 to Grizedale. Team spirit had evidently paid off; their Sports Office, Viraj Bhatia, excitedly informed me that it was their first win in two years, though the overall results haven't seen much shifting around in the current league table. VP Activities Natalie Sutcliffe was equally pleased, with the turnout and the positive reception that goalball received, with the afternoon fully capturing the spirit of the Carter Shield, which is essentially just to have a bit of a fun.