Karen Carney's Comments: What was said and the fall-out that followed
420 total views
What happened?
Leeds United beat West Brom 5-0. Amazon Prime Sport's coverage involved punditry from Karen Carney and Jimmy Floyd-Hasselbaink.
Carney said that Leeds only got promoted from the Championship last season "because of COVID".
The Leeds Twitter account posted a tongue-in-cheek response reminding her that Leeds won the league by 10 points.
Some Twitter users responded with misogynistic and abusive messages towards Carney.
Leeds' Twitter account was criticised by some as having 'incited'/'encouraged' such abuse by posting the tweet.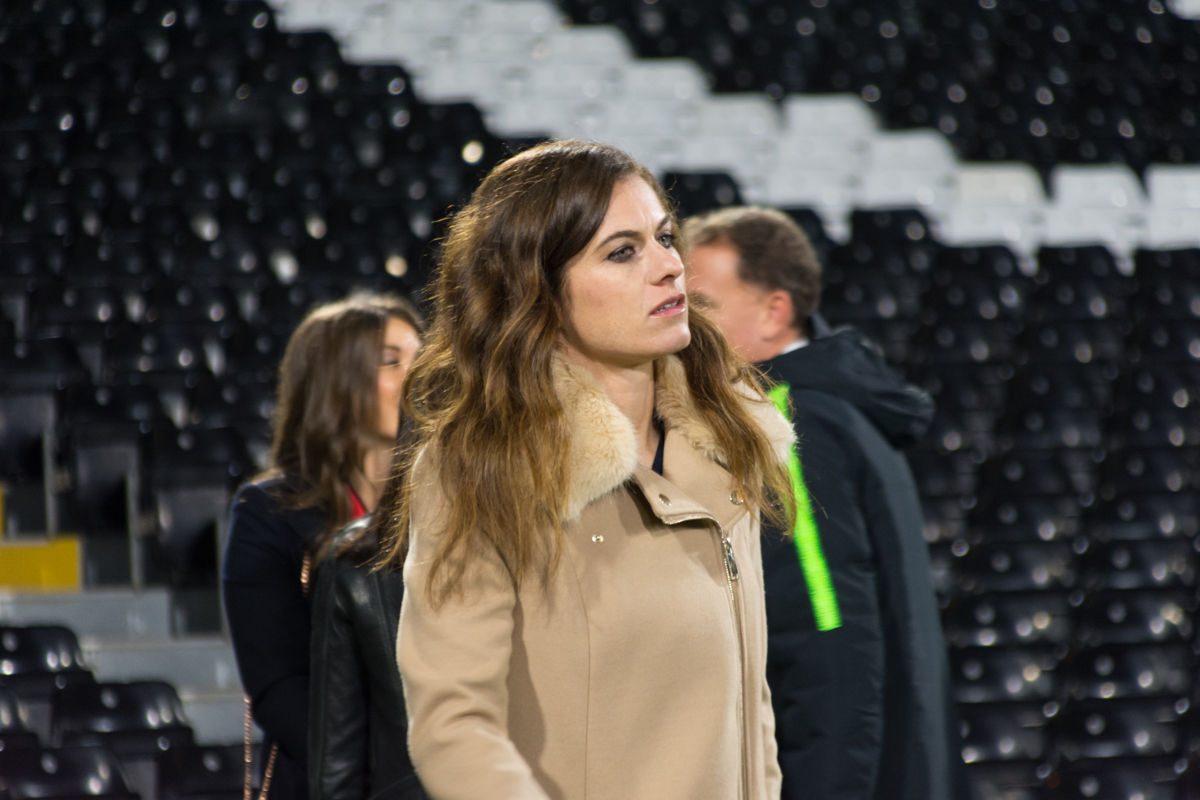 Firstly, to those that believe that the Leeds Twitter account questioned and ridiculed the comments because Carney is a female, they didn't. Clearly gender should not act unfavourably towards getting positions within football, the media, or anywhere for that matter. So, why should we allow gender to be used as a shield for criticism when someone has done their job poorly?
Leeds, as with many club accounts, have a history of 'banter-posts'. If you look through their history, you'll find plenty of examples: Gabriel Agbonlahor saying, "Leeds are a myth"; Chris Wilder's drunken rant referring to, "Those muppets from Leeds"; and Tim Sherwood saying Leeds looked tired and had "blown a gasket" all got responses from the Twitter account with tongue-in-cheek jibes at times when their comments had perhaps come back to haunt them – none of these posts were criticised.
Many have jumped to Carney's defence, insisting that she is a knowledgeable, well-read and insightful pundit. This may be the case, but in this situation, she was anything but. Prior to lockdown, Leeds had won five games in a row and kept clean sheets in all of them – not what you'd expect from a tiring team who were running out of steam. Their nearest challengers were in considerably worse form: Brentford and Fulham had both won one in six and West Brom had two wins in five. Both before and after lockdown, Leeds were superior. The ten-point gap says it all.
Shabby commentary/punditry with a lack of research has been rife this season and has continued since Carney's comments. Dave Kidd from The Sun defended Carney stating that, "Bielsa's high-energy side were faltering before lockdown and flying after they had recharged their batteries". The pre-lockdown stats clearly prove this wrong, not to mention that in the first three games post-lockdown Leeds only won one game. Another example of an embarrassing lack of research came in BT Sport's coverage of Leeds' game against Spurs. Commentator Darren Fletcher called Stuart Dallas a "Leeds-born" player, so playing for Leeds in the Premier League will be extra-special for him. A 30 second Google would've informed him that Dallas (who has been capped over 50 times for Northern Ireland) was indeed born in Coagh, Northern Ireland.
It's difficult to defend media 'professionals' from criticism when their comments are unfounded or simply wrong. Pundits are paid to have opinions and they're always going to divide opinion but being in that position means that your comments are there to be scrutinised by anyone who listens.
Abuse and discrimination are always wrong. But the abuse that followed was not the fault of the Tweet that the Leeds account posted. It's deeper than that. A bad take should be criticised, regardless of gender, race, sexuality or any identifying information. We want to see equal opportunities for everyone in all sectors of society, including football – and we need to push for the necessary equal opportunities. Carney was criticised for her comments, just like Agbonlahor, Sherwood, Wilder and many more. Do you know what that is? Equality.