Fabulous to Frustrating: What's behind Liverpool's lull?
559 total views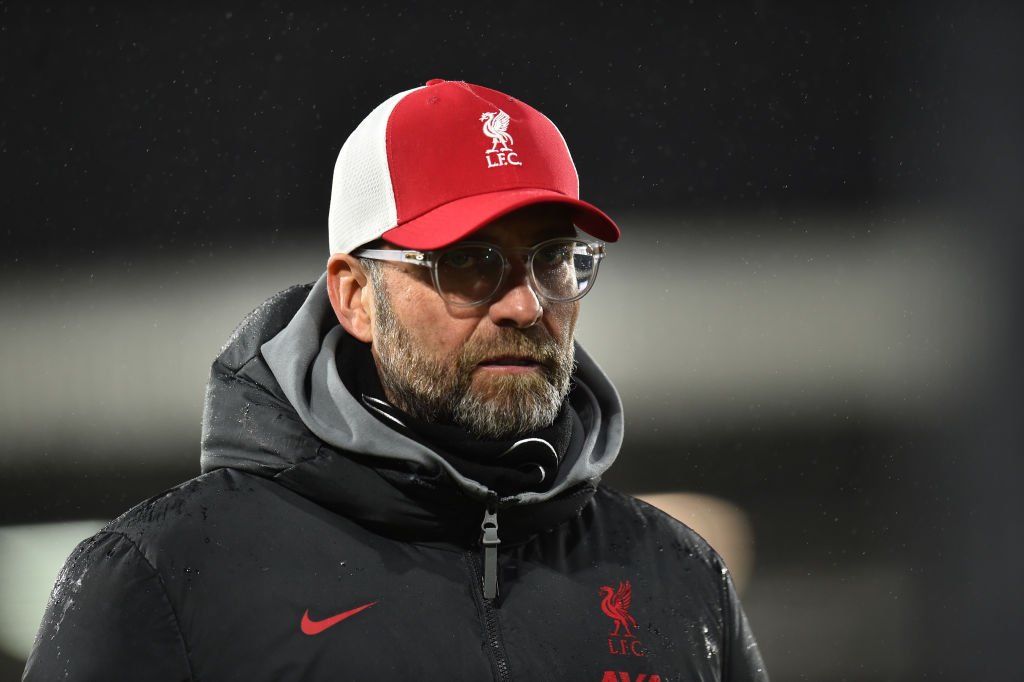 Disclaimer: I am a Liverpool fan. No – don't stop reading…
Scintillating build-up play, unbearable pressing, heroic defending – these are only some of the things even the most bitter fans (mostly United fans) would associate with this Liverpool team over the last few years under Jurgen Klopp's guidance. It seemed that he had succeeded in truly conducting all the instruments to complete his composition of 'heavy metal football'. However, in the early stages of the season, the 'heavy metal football' had deteriorated to something more typical of 'classical blues football', with mediocrity suffocating Liverpool's performances.
Despite this, Liverpool was somehow still racking up the points and it seemed that they could quite possibly run away with the league title, once again. However, the loss of Liverpool's main man – Virgil Van Djik – provoked a severe downhill spiral, culminating in a complete disintegration of Liverpool's very impressive unbeaten run at home (68 games to be exact). Getting back to winning ways won't be an easy fix, especially considering the abundance of factors that need to be rectified.
Dejan Lovren – the man renowned for sheer unreliability and copious amounts of costly errors – announced that Liverpool would miss him more than he'd miss Liverpool. At the time it was a statement that brought tremendous humour to the fanbase. But, as each game week further enhanced Liverpool's centre-back drought, the smiles of many slowly began to disappear and Lovren's ludicrous claim had eventually come to blossom.
Liverpool's action in the transfer market – appearing to be rummaging in the lost and found box of centre-backs epitomises their lacklustre and desperate season so far. Exciting names (such as David Alaba and Dayot Upamecano) were being thrown about to fill the season-long gaping hole left by Virgil. However, it seems that the owner's reluctance to put their hand in their pocket, despite Klopp's pleas, has resulted in forced deadline day signings, that almost resembles using toothpaste instead of tarmac to fill a pothole. Undoubtedly, this could come to haunt them, particularly when Liverpool could lose out on a colossal £120million bonus if they miss out on the Champion's League places.
The charisma of Jürgen Klopp encapsulates everything about Liverpool Football Club, and he is the central tenet that keeps the cogs turning. So, no wonder when Klopp seems to be down in the dumps, the team also experiences a serious lack of form and lack of confidence. Rumours about what was happening behind the scenes inevitably began to circulate, resulting in preposterous rumours that don't even deserve to be mentioned. This ended when the extremely unfortunate news about the passing of Klopp's mother, Elizabeth Klopp, emerged in the media recently. Elizabeth was sadly one of the 60,000 victims in Germany of the ongoing pandemic – aged only 81. Jurgen Klopp is another victim of the pandemic – but in a different way. He is a victim of grief – further propelled by COVID travel restrictions, which prevented him from attending his own mother's funeral. Without the chance to properly grieve the loss of his mother, no wonder his head and heart are not fully in the game at the moment, as it usually is.
The voices of 'Klopp out', albeit quiet, summarises everything that is wrong with the current game and generates a sour atmosphere. What football fans seem to forget sometimes is that managers and players are not robots – they are humans. They have emotions. They have bad days. They're just like you and me.
On the note of being human, the entire Liverpool squad has been putting in 100% effort and blowing teams out of the water for three seasons running. Fatigue is an inevitable consequence of any athlete performing at the top of their game for a prolonged period of time – never mind for three consecutive seasons. Tired legs have been a symptom of Liverpool's play this season – second best to every ball, a lack of runs that cut teams open, and passive play with high pressing merely a distant memory.
The person affected by this most is probably Trent Alexander Arnold (though there are numerous contenders for this award). Trent has been Liverpool's golden boy, coming up through the academy and breaking onto the scene with Gerrard-esque passes and the ability to keep top attackers (such as Neymar and Sane) in his pocket for entire games. In fact, I was beginning to wonder just how big someone's pocket could actually be. Though, this season the limit seems to have been reached, as he has struggled to effectively suppress dangerous runs by attackers and, uncharacteristically, has been unable to string a few passes together. In recent years, the importance of sports psychology has increased exponentially, thus we must also carefully consider the possibility of mental fatigue.
Arguably, Liverpool has been one of the biggest victims of the absence of fans in stadiums. Even towards the tail end of the previous season, the impact of an empty Anfield was there for all to see – the only, crucial, difference was that last season Liverpool has already accumulated enough points to be crowned Premier League champions. Yes, of course, some people will state that every team is in the same position, but even Pep said that "Anfield is Anfield", clearly acknowledging the impact of Liverpool's 12th man. Personally, I can't wait till the words of 'You'll never walk alone' can make their way from peoples' living rooms and unite at Anfield once more. It is not doubted that the players are desperately waiting to hear it again – or, some for the first time.
It must be admitted that the red half of Merseyside have been absolutely spoiled by Jurgen Klopp, in terms of both the beautiful football and the steady flow of trophies. Every team naturally goes through their rough patches and they will eventually come out the other end. If we come out the other end and win the Champions League (quite possible considering Liverpool's affinity for this prestigious trophy), then all the negatives of this season will be forgotten. That's the nature of football. Even if not, this season just has to be viewed as a freak season and the players will go again, with fresh legs and fresh heads, next season.