A Pain in the VAR-se: The Pros and Pitfalls of Technology in Football
581 total views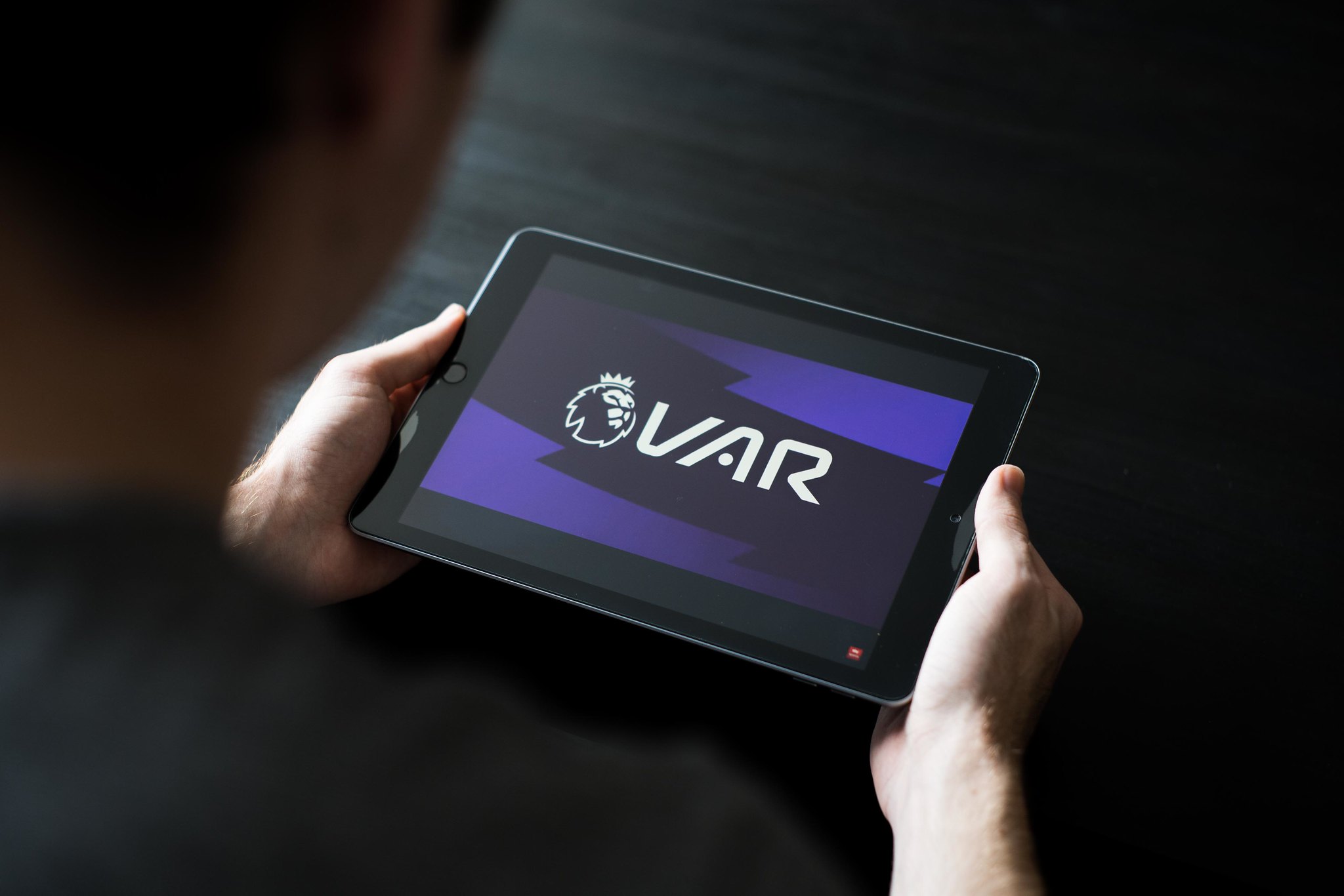 Frank Lampard's phantom goal could've helped England progress to the round of 8 if it wasn't wrongfully ruled out for not being over the line (the referee and his assistants clearly should've been on the next bus to Specsavers). However, human error saw the unbelievable goal ruled out, depriving England of crucial momentum and, more importantly, an equalizer. However, with the sores of the 1966 World Cup final still ringing true, the Germans could argue 'what comes around goes around' as in that instance they were the victims of controversy in the 4-2 thriller. Anyway, Lampard's goal sparked the need for technological intervention; goal-line technology was implemented just 2 years later. Similarly, continuous human error sparked the need for Video Assistant Referees (VAR) – perhaps now seen as the younger, but more disliked, brother of goal-line technology (any fellow oldest siblings out there will agree that the younger ones are ALWAYS trouble). Whilst some are in favour, arguing that VAR allows a 'black and white' approach to football, most football fans have grown to loathe the extensive intervention and problems that are associated with VAR.
It is not an uncommon opinion among football fans that VAR is crucifying the essential foundations of the game that we love so much – romance, passion, and celebration. Predominantly, through lengthy delays (often approaching 2 minutes) and the looming potential of a VAR intervention after every single goal. Numerous footballers have expressed similar concerns, with Jack Grealish stating that it is simply 'ruining the game' and England captain Jordan Henderson expressing his desire to play without it. Considering footballers are often slapped with punishments and condemnation by the footballing aristocracy for such controversial expression of emotion, the abundance of footballers that are expressing concerns emphasises their frustration.
In a utopian world, VAR would suppress any debates about decisions, and everything would be plain sailing in the refereeing department; Mike Dean would become less bald and Bobby Madley would lose that stress-induced weight. Ironically, quite the opposite has happened, as a meagre 4% of football fans think that VAR has worked "very well". VAR's main mantra of ''minimum interference for maximum impact" is the biggest component that has been undermined. Also, the only 'black and white' decision involving VAR is that that the emphasis on minimising human errors has, without a doubt, fallen incredibly short of expectation. One of the major instances, where this happened, was in the Merseyside Derby – a clash of the highest stakes. Liverpool was thieved of a typical last-minute goal due to an 'offside' call. Personally, when they have to use ridiculous lines and look at a screen for extended periods of time, searching for a possible microscopic difference it should not be offside. By sparking a post-match debate, VAR did the opposite of what it had intended. Also, the aim of VAR is to provide a fully objective decision, but the frame rate of point of contact is not in itself an objective thing, so this proves it to be an impossible task. Thus, it is very possible that in the build-up to Liverpool's goal, Sadio Mane was actually onside and this would have a massive influence on the rest of the game and may have influenced the result.
For the most part, VAR has proved successful in punishing instances of foul play that would've been otherwise missed by the naked eye. There is a slight hesitancy in this statement though, as there have been regular flashes of incompetence. As a Liverpool fan, I am obviously going to mention Jordan Pickford's outrageous challenge on Virgil van Djik, leading to our star center-back being absent for the remainder of the season (the word 'tackle' is generous – it was more a kickboxing or muay thai move). Even the vast majority of rival fans admit it was definitely a 'clear and obvious error' from the referee, and Pickford should've been shown a red card, but for some reason, VAR did not intervene. Instead of minimizing controversy, controversy has just moved from whether it was a foul or not to whether it was a foul AND why VAR did or didn't intervene, AND whether they got the decision right. Counterproductive some might state.
Whilst VAR can be scrutinized, it must be admitted that it is definitely only in the blastula stage of its development. VAR is often compared to the more developed technology used in rugby (TMO), which has now been widely accepted as a positive influence on the decision-making process. But, TMO originally had major teething problems that took a few years to iron out, so this is definitely an unfair comparison and shows that persevering with VAR is likely to eventually bear fruit.
Furthermore, the Eredivisie defied orders of the footballing tyrants, FIFA, by implementing a margin of error in offside decisions. By using larger lines and refusing to intervene in situations whereby the lines overlap, it avoids the ridiculous instances where somebody's toenail or armpit rules them offside. So, 'going Dutch' would definitely lead to more goals and less VAR intervention – promoting business as usual in the footballing universe.
In conclusion, it is inevitable that increasing amounts of technology will sneak its way into the game, otherwise, football will be left in the 1900s, whilst other sports are propelled into futuristic dimensions. However, in its current state, a VAR review will have to be made on whether it is currently suitable for widespread use or whether it is doing more harm than good.
VAR CHECK: COMPLETE
VAR DECISION: UNDECIDED…