Roses Unlocked 2021: Speed Pool leads to a Ballsy Battle
330 total views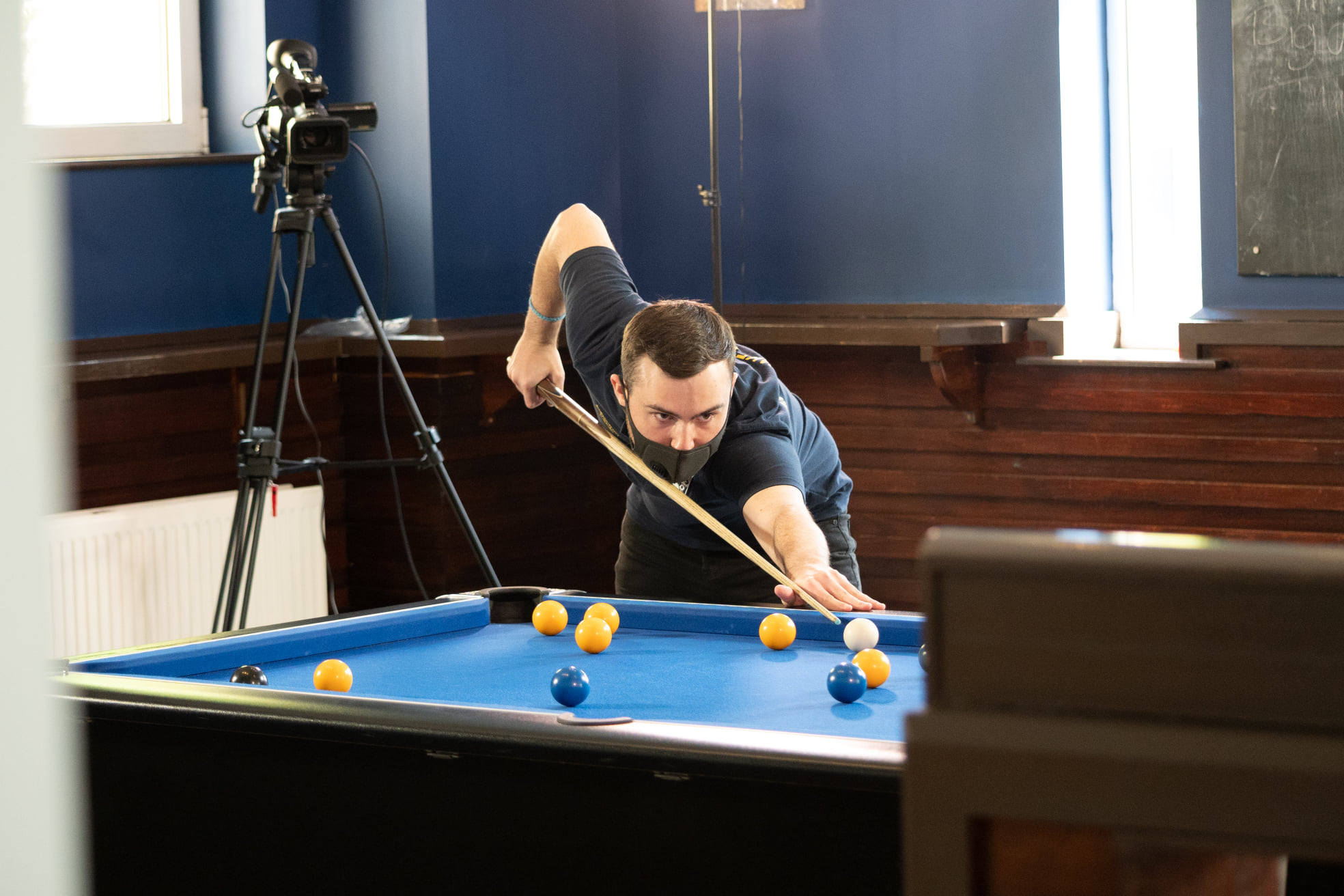 The pool event at Roses was a little bit different this year compared to previous tournaments. As opposed to traditional 8-ball-pool, where competitors face off against one another attempting to pot seven of their own-coloured balls before potting the black, this year – due to coronavirus restrictions – players raced against each other at 'Speed Pool'.
In Speed Pool, the aim is to pot all 14 of the coloured balls on the table and then the black ball to finish. 10 seconds are added for fouls (mainly the accidental potting of the white ball) whilst the premature potting of the black is classed as a DNF (did not finish). Each player from the men and women's brackets had two attempts at clearing the table in the fastest possible time.
This year, rather than watching in person, the games were streamed online. Whilst York played on a traditional green cloth table with red and yellow balls, Lancaster adopted a cool blue, with blue and yellow balls. Due to the high level of concentration that the sport demands, and therefore majorly silent competitors, the commentary team filled the dead air with play-by-play action and some…interesting conversations about beans.
The tournament opened with the York women's team, who posted standout times of 4 minutes 18 seconds, 4:40 and 3:00, whilst the Lancaster women's team weren't to be discounted, ranking twice in the top five with competitive times of 3:28 and 3:55.
It soon became clear that both teams were adopting different strategies, as York showed more of an inclination to push their speed, whilst the Lancaster competitors were generally more meticulous with their shot choices, leading to a somewhat slower overall pace but greater degree of accuracy compared to the York players who raced around the table.
One member of York's men team posted an incredibly swift clearance of 1:54, but due to their apparent speed focus, the team looked to be missing more shots and suffered a number of DNF's in the later stages.
The Lancaster men soon showed their prowess at the table as their first competitor proved to be a pure marksman, rarely missing a shot. Their second player produced a time of 3:05, clearing the table with a level of swag that lived up to the slogan on his t-shirt; "Can't make training," as he potted his final black with a suave bank shot.
In the end, both teams demonstrated their skill and most impressively adapted their game to the current restrictions. However, it was the York team who took the women's bracket, whilst the Lancaster men's team achieved times of 2:10, 2:13, 2:40 and 2:50 – taking places 2nd, 3rd, 4th and 5th in the table and winning their bracket.