Paris for £120.04
575 total views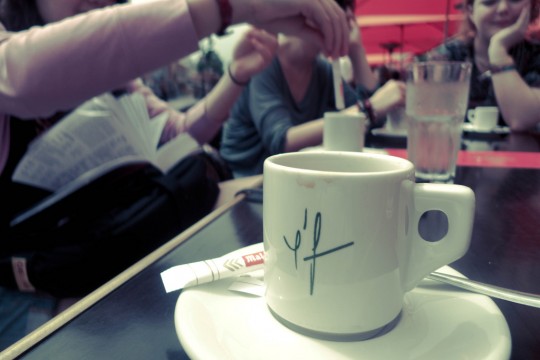 Paris is an ideal choice for a romantic city break, or simply for a few days in Europe's cultural capital. Drink some coffee, view some art and generally immerse yourself in the French way of living.
Getting there
[info]
The Breakdown
Flights
£48.38
Transfers
£23.00
Accommodation
£31.88 (per person) for two nights
Public transit
£16.78 for three days
Total
£120.04
[/info]
Liverpool John Lennon airport to Paris Charles de Gaulle with EasyJet means weekday prices (if you book around two months in advance) of as little as £24.19 each way. Travel on a Sunday or a Monday back from Paris is usually slightly more expensive, so if you can book to travel on a weekday then you will probably save yourself enough for a cocktail on the Champs Elysées. Always ensure before you book that trains are available to get you to the airport on time; unless there are enough of you to book a minibus travel to the airport can often be as much as your flights!
It costs less than £10 to get from Lancaster to Liverpool South Parkway (with a 16-25 Railcard). From this station you can get a black cab to Liverpool John Lennon Airport for around £5, or alternatively take the Airlink 501 bus straight to the airport. Buses arrive every 20 minutes, the journey takes only 10 minutes and costs £1.60 per person!
How about accommodation?
Well if you head to Hotels.com you can get great deals from just £58 per room per night, based on two people sharing. For the higher rated hotels (75% positive rating and above) you can expect to pay a little more, such as "Ideal Hotel Design" which is £78 per room per night, for two guests sharing. For something a little more social (and usually more central) try HostelBookers.com, where you can find deals from as little as €19 per night (around £15).
Amongst searches you can find a great compromise between price and comfort with the "Perfect Hotel and Hostel", located in Montmartre (a lively area near Sacré Cœur, the Moulin Rouge; well connected by subway stations) where you can book a triple room for only €26 per night (£22) and add ensuite facilities for only €2 per night.
Getting around in Paris
Paris CDG airport is fully connected to the city by public transport, so there's no need to organise your life around the fickle timetables of a shuttle bus or spend your entire overdraft on a taxi. The easiest way to get around in Paris is by metro, as all lines are reliable and regular, although they do get very busy; finding a seat is difficult even in off-peak times. For travellers under 26 you can buy a "Ticket Jeunes Week-end" from €3.40 per day for unlimited travel in zones 1-3.
You can also buy the rather attractive day pass for tourists named "Paris Visite" which includes all metro and RER lines in Ile de France, bus connections to CDG and Orly airports, the funiculaire in Montmatre but also discounts with selected partners.* The ticket varies in price depending on the number of days you're staying, from €9 for 1 day to €28.90 for 5 days (which works out at just €5.78 per day).
An ecological alternative to the metro is the Vélib', which is a bike service allowing you to cycle around the city for a nominal fee (only €1 per day) and bike stations can be found throughout the city, but make sure you register in advance (see velib.paris.fr).
What to do in Paris
An absolute must see is the artisan patisserie La Durée, which boasts world famous macaroons. Although you won't be allowed to take pictures, you can marvel at the beautiful displays and perhaps splurge on a macaroon or two, or maybe the most delicious mille-feuille you will ever taste…
If this is your first visit there are obviously a few must-see attractions, specifically the Eiffel Tower, Notre Dame, the Louvre (home of the Mona Lisa), the Champs Elysées; the Arc de Triomphe to Place de la Concorde (this is where Louis XVI and Marie Antoinette were famously guillotined during the French Revolution, ironically you'll now find some delightful high-end boutiques and designer shops in this area). L'Hôtel national des Invalides is a classic building of military monuments, but also a retirement home for veterans, primarily worth seeing for a visit to Napoléon Bonaparte's tomb.
If the Louvre and its classical paintings aren't really your style, the Musée d'Orsay (where you can find paintings by Van Gogh and Monet, among others) is within walking distance. More modern still is the Pompidou Centre, where you are more likely to find exhibitions of works by Andy Warhol and Lucian Freud. Prefer sculpture? Auguste Rodin's famous piece The Thinker can be found at the Musée Rodin.
Taking a stroll along the Seine you will find an abundance of little stands (bouquinistes) selling antique comics, cigarette holders and posters for tourists. Understanding that as intellectuals you have no time for attractions crammed with tourists elbowing each others' cameras out of their excitable fists I thought I'd include a few lesser known attractions in Paris, all of which are all free! Make sure you visit rue de Sèvres and Boulevard Saint-Germain, where you will find a whole host of book shops and boutiques.
On Place Saint-Germain-des-Prés you will find the café Les Deux Magots, also known as Picasso's local. If you feel a greater affinity to the likes of Jean-Paul Sartre and Simone de Beauvoir then you should instead try Café de Flore (also in Saint-Germain). If your desire for culture and coffee is not yet satisfied, why not pay a visit to Paris' oldest café, Le Procope on Rue de l'Ancienne Comédie. If it was good enough for Oscar Wilde…
Top tips
You can book your tickets for the Eiffel Tower online before your trip, avoiding yourself around an hour of queues if you buy them on the day!
Paris plays host to plenty of flea markets at all times of the week or year, see ParisPuces.com. If you haven't already, it may be worth opening an account with Nationwide, who have the best deals on withdrawing money abroad.
Thanks to the EU it's never been easier to save a few euros and still have an amazing trip. For young people who are residents of an EU country many museums and popular attractions, such as the Louvre, the Musee d'Orsay and the Arc de Triomphe are completely free! All you need to do is brandish your European Health Insurance Card or your passport. If you're unsure as to whether it's free or not, ask! "Est-ce qu'il y a une reduction pour des jeunes?" usually works well.
* Such as tour buses and boat trips on the Seine.