A barrel of laughs
502 total views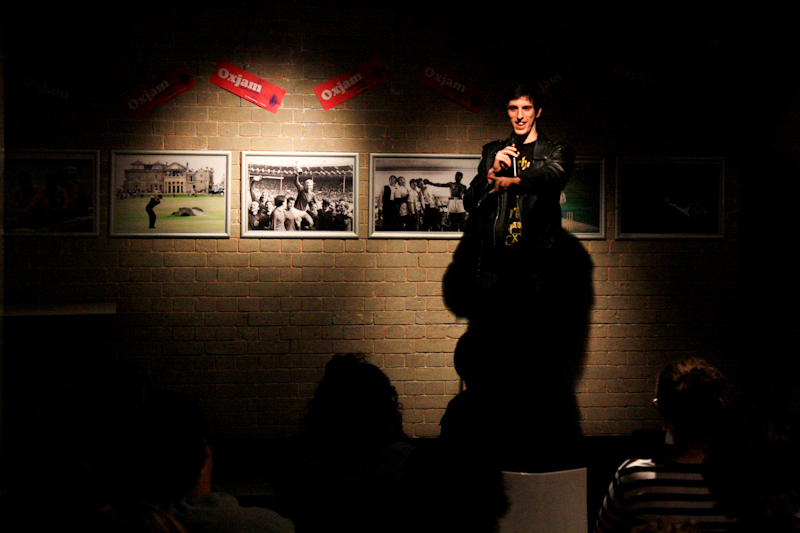 Did you hear the one about the comedy society on campus? Probably not, because the Lancaster University Comedy Institute for Amateurs (LUCIFA, geddit?) has only recently sprung up on Lancaster University's campus, emerging last academic year. It has steadily increased in size, acquiring a total of over 50 members now. But it's easy to think that a society on campus dedicated to comedy is nothing more than a bunch of people sitting around making wisecracks and watching George Carlin DVDs. LUCIFA is much more than that, offering comedy workshops which deal with wide-ranging performance advice, such as dealing with hecklers, as well as less stage-oriented tips, such as script-writing and comedy theatre workshops.
For such a young society, it's impressive how much LUCIFA actually has going on. Amongst its projects so far are Rigged, a six-part radio series of sketches lasting half an hour per episode on Bailrigg FM, as well as Talk of the Devil, a Sunday slot also on BailriggFM consisting of comic features interespersed with music, as well as a whole litany of private projects between members.
Perhaps the most well known event that LUCIFA put on recently, however, was the LUCIFA Laughs event in Fylde Bar a fortnight ago. Walking in, I was expecting a fairly low-key affair. Nobody expects a society's first showcase to be anything particularly special, so I was struck by how funny and well received the evening actually was. LUCIFA President Ben Winterton does a fantastic job of presenting the individual acts, offering an impressive array of his own material in betwen each of the acts. The acts themselves show off a great range of comedy, including observational humor, garden path one liners and self deprecation.
If this is, as I expect, a taste of what's to come later on in the year then it can't be reiterated enough that LUCIFA is definitley a society to keep an eye on. Though not all of the jokes were absolute corkers, there was enough good material delivered by confident and obviously experienced performers to make the society a welcome addition to Lancaster's campus. It's been said that Lancaster University lacks in homegrown talent, so it's very encouraging to know that not only is that talent around, but that there are a growing number of societies, one of which is LUCIFA, that are fostering that talent.
Looking over some of the other content on offer, in particular some of the sketches for the radio show Rigged it's impressive how professionally done the whole affair is. The sketches range from the surreal (one has a man looking to purchase some sweets, cranberry juice and a castration) to the observational. The quality of the show really is great, and that may sound condescending, but having been at Lancaster long enough to have heard all the criticisms that it is lacking in on campus talent put to rest by a society in relative infancy is refreshing and comforting.
The main staple of LUCIFA's interaction with ordinary students is the weekly meetings, which take place above Pendle Bar at 6pm and along with the aforementioned workshops, feature games in the same vein as Whose Line Is It Anyway, where random scenarios shouted out by the members are performed by the members (Treasurer Jak Marshall's example given is teleporting orgasm man. Picture that how you like). There is no insistence that people perform, and it's fine for someone to come along and simply see what the society has to offer.
It's been an oft made criticism of Lancaster University's cultural life that there is little going on in the ways of entertainment put on by students, which has to some extent been addressed. There is more live music and efforts to put it on than there has been in previous years and student run theatre productions are increasing in number, but for a long time those of us who really enjoy live comedy have been left wanting. It's great, therefore, that there is now an active and efficiently run society on campus that is offering top quality comedy of all varieties, as well as advice on making comedy, to Lancaster University students. Though output has for the moment scarce (though not really when you consider the society's age), LUCIFA is a society which is definitley showing promise, innovation and genuine talent. And that, if you'll allow an obvious pun, is no laughing matter.