Enterprise Day to encourage student entrepreneurs
597 total views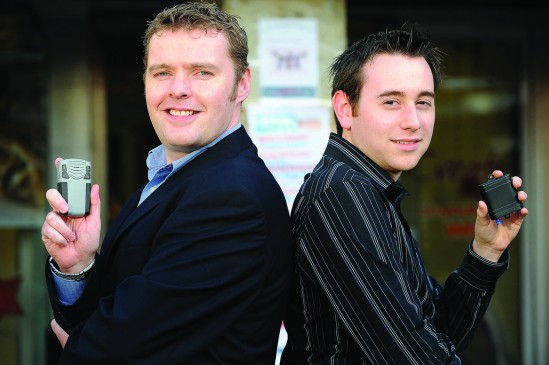 On Saturday, February 26 LUSU Involve are holding Enterprise Day, a whole day of workshops on topics such as idea generation, sales, social media, marketing and more. The focus of the day is aimed at helping students build up your idea and turn it into a business plan. The day starts at 10 am and is taking place in Bowland North Seminar Room 1. A free lunch will be provided along with the chance to talk to other students who have already been through the Enterprise process.
LUSU Involve Enterprise is the start up business unit of the volunteering arm of the Students' Union. Led by Enterprise Manager Joe Buglass, Enterprise gives students the opportunity to turn any business idea in to a fully developed business plan. As well as assigning a member of student staff who has been through the process and set up their own successful businesses, Enterprise offers students workshops varying from idea generation, to getting your product to market and sales.
Odette Schofield and Faye Hewitson are two students who have worked with Involve and both set up successful businesses from their projects. After coming to Enterprise in November 2010 Schofield has already produced her first consignment of Odette's Sunglasses, unique sunglasses hand-embellished with lace, sequins, beads, feathers, button and net. She has already begun selling to several retailers in Lancaster, such as Arteria, The Exchange and at the Dark Side Night at Cuba.
Hewitson, who has now graduated from Lancaster, set up her own cheerleading squad offering cheerleading sessions to children in the area whilst studying here and has now won several awards for both her business and sporting achievements.
Schofield "came up with the idea when I saw a very similar pair of glasses in Vogue. I looked for lace covered sunglasses on the internet and found that only top designers had made them." Her project a basic level she then built it into a business plan. "I made my own first pair last summer and I got so many positive comments from friends and strangers and I saw a potential for a product that would be unique and fun at a reasonable price."
Hewitson found her businesses basis in a slightly more unlikely place. "I came up with my business idea as I was captain of Lancaster University Roses Cheerleading Squad and could see no cheerleading squad for the young people of Lancaster or Morecambe to join. Being Captain of the squad gave me an insight into how a business ran. I loved running the squad and decided I should do it for myself."
Both Schofield and Hewitson speak highly of Involve. Schofield would "recommend any student wanting their own business to go for it", advising that "they should take all feedback as important and not to be struck down by any negative comments." Hewitson has a similar opinion of emerging into the business world, cautioning that students should "make sure you have a concrete idea and an idea of where you want to go. Enterprise will help you find a path and set you on your way."
To sign up to Enterprise Day or get more information visit www.involve.lusu.co.uk/enterprise