Where does your college membership money go?
566 total views
Every student is required to pay a college membership fee before joining the University. But what is it for? A SCAN survey has discovered that an overwhelming majority of students do not know how their money is spent. Each enrolling student pays a compulsory membership fee; either £30 for a full-time degree (lasting three to four years) or £10 for students who study at Lancaster for just one year.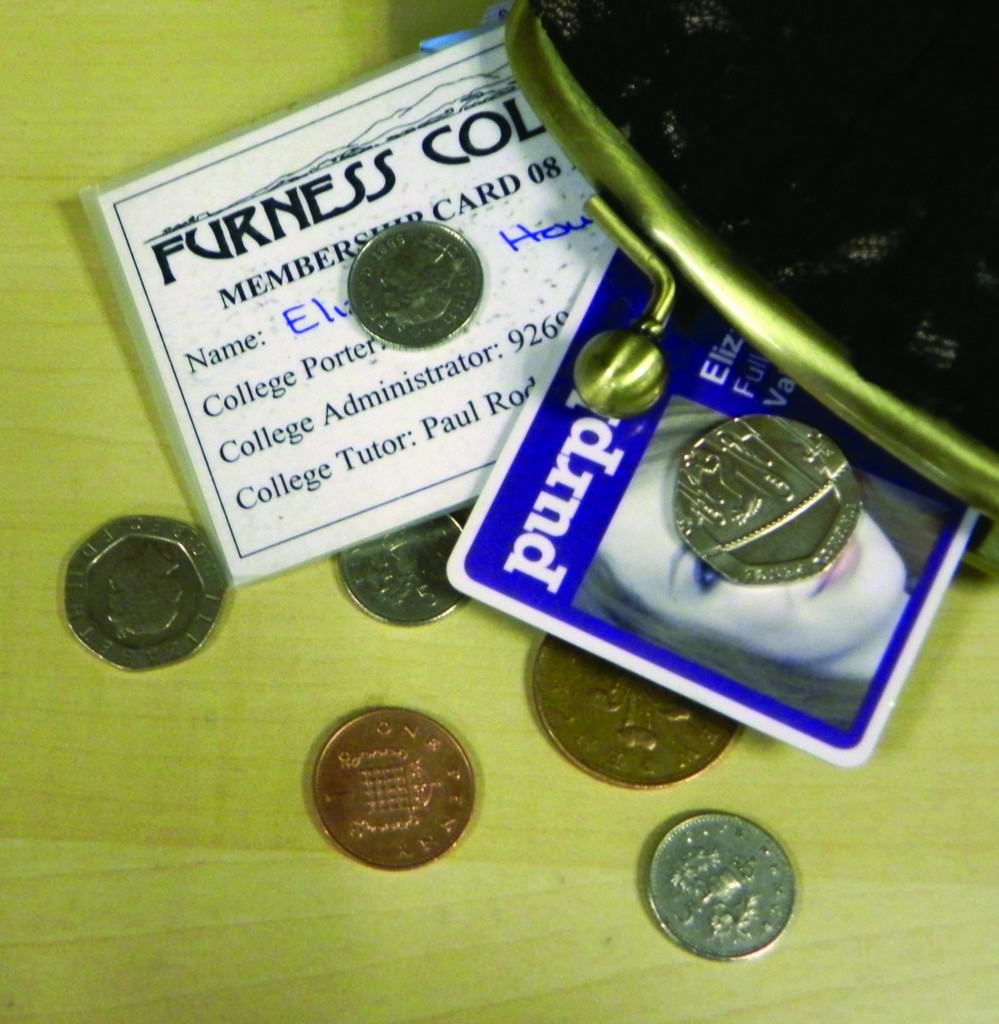 Of the survey's respondents, 50% rated the information given by the University about the purpose of the fee at just one out of 10, whilst only 12% considered that it deserved more than four out of ten. Further to this, 30% rated the fee's value for money as one out of ten.
"I am still unsure as to why everyone has to pay £30 to their college at the start of University. Perhaps if we were told where this money goes, we would better understand why we have to pay it," said one Lonsdale third year student.
SCAN's survey asked respondents to suggest what they thought the money was spent on. Just over 18% of people surveyed did not know where their money was spent, and a further 26% did not have an answer to the question, suggesting they were also unaware of where the college fee goes.
There is little or no information available on the University or college websites, aside from vague descriptions that refer mainly to expenditure on facilities and administration. Furthermore, several College Administrators were unable to respond to SCAN's enquiry into what their colleges spend the membership fee on.
However, following our initial enquiry, Grizedale's College Administrator, Barbara Glass contacted all Grizedale students with a detailed financial breakdown of college fee expenditure.
The email explained that half of the college fee was spent within the first three weeks of the academic year. "Grizedale spent £5 per head on baked potatoes and fillings on the first night the students arrived," outlined the email. It went on to say that "£10 is returned to the student in week three of the first term when they go for a meal with their college adviser/tutors".
A further £10 of the college fee in Grizedale "is returned to the student in Gz [the college bar] at Graduation usually with free champagne supplied by the college." Beyond this, money is spent on subsiding coaches to non-alcoholic socials, purchasing football strips, financing grants for students with financial difficulties and various other college activities.
Glass summarized the college fee expenditure by stating: "In general, it is spent on building a communal spirit and support network for our students. We spend on things which make life here more comfortable and friendly."
Interestingly, Glass also observed that the fee represents only a small amount of money, saying "it works out at £10 per year [which is equal to] 2.5 pence per week for 40 weeks per year – or less if on a four year degree."
Cartmel College Administrator Cath Gorton also responded to our enquiry and provided a long list of items that the college fee is spent on. There were several similarities between this and Grizedale's expenditure, such as "food for freshers on arrivals day", "welfare and hardship grants for Cartmel students who find themselves in dire financial difficulties", "graduation reception" and contributing "to the purchase and maintenance of AV equipment for the DJ booth".
Gorton explained that "the benefits [students] received far outweigh the £30 membership fee".
Pro Vice Chancellor for Colleges and the Student Experience Amanda Chetwynd defended the College Membership fee. "The one off student college fee contributes additional facilities for the college community over the three years of a student's stay at Lancaster," she said. "Each college uses the student fee to provide and maintain additional facilities over and above those provided by the University, for students based off campus as well as those accommodated in our residences."
She went on to say that "although the specific nature of provision will vary from college to college" there is a general list of "facilities and services that are likely to be included". These include financial support for JCR socials including the Freshers' Welcome Dinner and Winter Ball, student travel scholarships and sports and leisure equipment.
"The idea is to use the college fee to benefit as many of each college's students as possible, in as wide a number of ways as we can," said Chetwynd.
When asked where they would like to see the college fee spent, 27% of respondents suggested social events or college facilities. The fee should be spent on "making sure that the college spaces are always open, clean and available," said a Furness third year student, who went on to say that "if I'm paying a fee to be a member of the college then the college should provide me with good resources in return".
10% of students suggested that the fee should be abolished. One Graduate student responded by calling it a "hidden cost of university that shouldn't be there, and you're blackmailed into payment by the threat of not being allowed to graduate whilst owing money".