Students embrace the Power of media
887 total views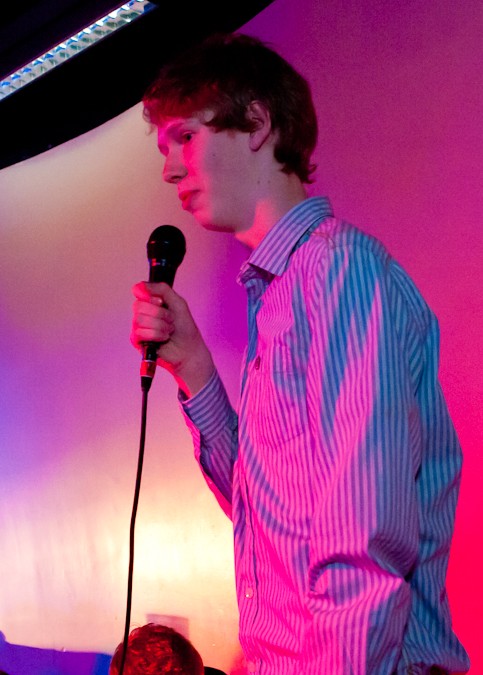 Matthew Power was propelled to victory in the battle for Vice President (Media and Communications)/SCAN Editor 2011/2012, after he gained 64% of the vote.
Out of the 2183 votes that were cast, former Student Media Board Chair, Power received 1452, achieving more than twice the number of votes gained by his competitor, current SCAN Sports Editor Nick O'Malley, who received 576 votes. 155 votes were cast for Re-open Nominations (RON).
During his rather emotional acceptance speech, Power said: "Despite this new title I'm am not going to communicate very well," receiving appreciative laughter from the crowd.  He went on to say: "Thank you to all of you who believed in me, my flatmates for helping me get through this and my family who are watching on LUTube."
When asked how he was feeling, after the results had been announced, he said: "It is absolutely incredible. It is quite humbling like that amount of support I have had. I am very proud to be stood here Vice President MediaEelect, because I look up to people who have inspired me to do the role. Let's hope I can do a good job."
Power felt that experience is what put him ahead of the game, allowing him to beat competitor O'Malley. "I think it was my experience that actually propelled me to victory here, not just in the fact that I think that I am qualified for the role but because I have met so many different people in my different roles. I've met some incredible people and those are the sort of people that have managed to get me elected," Power said.
One of the key focuses recently for VP (Media and Communications) is the integration of SCAN, BailriggFM and LUTube as media body, rather than separate entities. Power wants to increase the student engagement with BailriggFM and LUTube so that they receive more acknowledgement for their work.
"I think at the moment Bailrigg and LUTube do not receive enough credit for what they do. […] Tonight it has been absolutely superb, but the viewership just isn't good enough and I think that is because they aren't getting any credit for what they do, so that is what I want to influence when I being my term," said Power.