No laughing matter for Arsenal
466 total views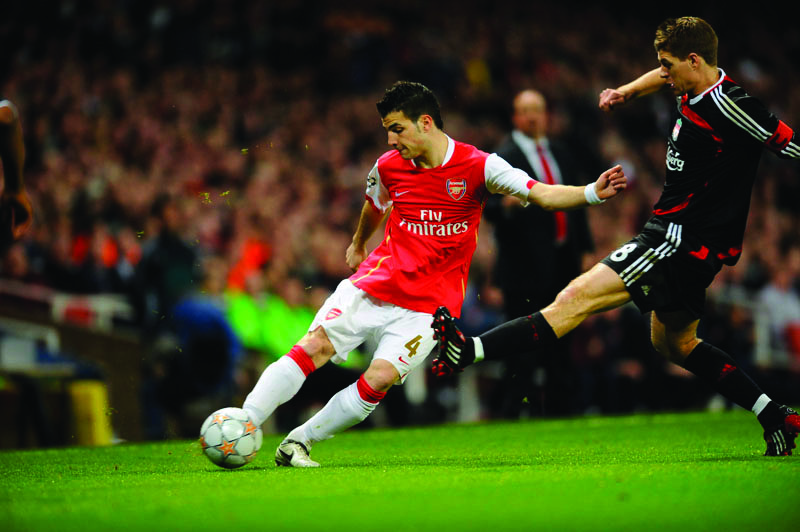 There's an old joke about Arsenal football club that has been doing the rounds again recently. It goes like this: why do women love Arsenal? Because they spend ages on top then, at the end, come second.
Obviously, to most of us that is a very crude joke – but for Arsenal it is no laughing matter. Under Arsene Wenger, Arsenal last won the Premier League in 2003/04, seven years ago. They haven't been runners up since 2004/05 – you can do the maths – six years ago. They haven't won the FA Cup since 2005, or the League Cup – as if it matters, but I've put it here for completeness – since 1993.
So, their last honour was the FA Cup in 2005. For a team with quality such as Cesc Fabregas, Alex Song, and Robin van Persie, that is bizarre. Don't forget their upcoming Engish talent, such as Jack Wilshire, Theo Walcott, and Kieran Gibbs.
The joke is true to history. Arsenal have once again this season, like so many seasons before, seemed to dominate from early on. Overlooking the false start of a 1-1 draw with Liverpool, Arsenal demolished Blackpool 6-0 at the Emirates to find themselves top. They most definitely could have stayed there, were it not for a faltering run of three matches: 1-1 at Sunderland, a 2-3 loss against West Brom, and a perhaps more forgivable 2-0 defeat against Chelsea in October.
In fairness, the match against Chelsea could have been very different had Chamakh and Koscielny capitalised on great chances in the opening stages of the game. But it is these matches where things could have been so different that cost Arsenal the title. Results like 4-4 at Newcastle, 0-0 against Sunderland and, of course, 2-1 at Bolton.
Anyone who saw Eboue knock over Lucas for Kuyt to score that 102nd minute penalty against Liverpool had to laugh. Once again, in both the match and the season, Arsenal had thrown it away at the last possible moment.
Wenger is feeling the strain. "I feel the players had an outstanding attitude all season and are not to blame," he said. "If someone is to blame, it is me. I pick the team, I choose the players."
He is correct. A man who was regarded as a tactical genius when he first came to the Premier League, Wenger brought innovation and helped to develop the League as we know it now. However, today he constantly looks exasperated on the touchline to the point where has become a source of ridicule. His policy of not spending big and relying on home-grown talent was initially admirable, but now looks a liability.
"We have the quality, that is for sure," Wenger said after that defeat against Bolton. "We have to strengthen the squad where it needs and make the right decision on that front."
Where could he start? The lack of leadership on the pitch is noticeable to everyone, particularly on the set pieces from which Arsenal concede so many goals against some of the lesser teams. Scott Parker could be an inspired signing, a strong, commanding defensive midfielder who also offers options going forward.
I am sure the speculation will mount over the summer as Arsenal look to rebuild again. However, I am equally sure that something like this will happen: Arsenal will make one signing of a young French midfielder you've never heard of, and perhaps pay a few million for a striker. A key player will get injured, say, seven games into the season. Arsenal will continue to lose matches at places like Blackburn, and ultimately will finish second having been regarded as a strong force in the first few games.
At least I'll be able to tell that joke this time next year.