Determined York side destroy Lancaster in Rugby Union
1,406 total views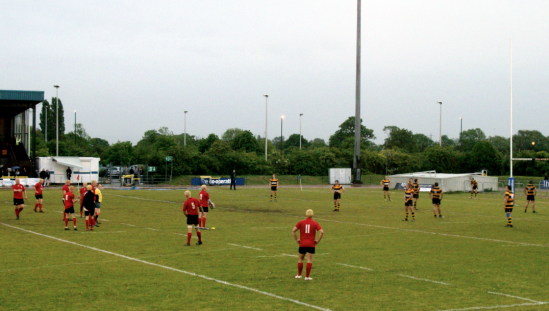 Lancaster men's rugby union firsts saw their dreams of a Roses victory shattered by a determined York side this evening.
In a fantastic atmosphere complete with pyrotechnics and a daredevil streaker, Lancaster's defence crumbled in the second half in the face of a strong attacking performance from York. The first half proved fairly equal with both teams putting up a convincing defensive display.
Points arrived slowly, coming from the boot of Anthony Coulson and the York fly half. It was not until the 30th minute that Lancaster broke the deadlock, a kick to the wing by Harry Roe being gathered and touched down by Edouard Whyte after a lightning quick sprint down the left flank.
It didn't take long for York to respond and turn their obvious advantage in attack into points. A penalty near the five metre line gave York the opportunity for the quick take which they capitalised on by beating through the Lancaster defence, touching down in the corner. The first half ended all square at 8-8.
York began to shows signs of dominance in the second half, scoring in the 45th minute from a fantastic solo effort by their Scrum Half. They could have scored again, until a seemingly unstoppable break by York was hampered by an alleged forward pass.
Poor tackling and a flimsy defence cost Lancaster dearly when York's flanker crossed over in the corner on the 63rd minute. By this time, Lancaster's defence began to completely disintegrate and York's attack took full advantage of this to touch down in the 80th minute clinching a deserved 30-8 victory.