Not a patch on Rabbie Burns
532 total views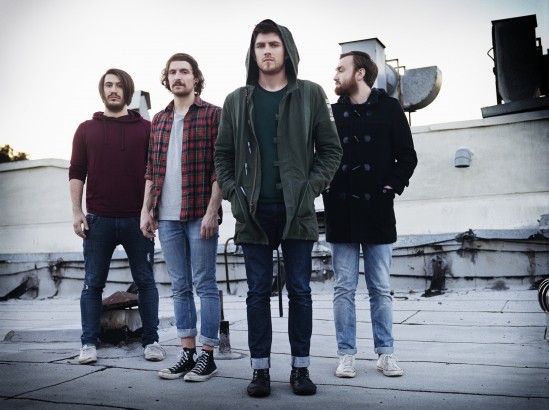 I would argue that there are two hard and fast rules than can always be trusted when reviewing music -1) Anything that comes from Thom Yorke's brain is nothing short of divine and 2) you can always expect some bloody good tunes from the Scots. Biffy Clyro, Franz Ferdinand, Belle and Sebastian, Frightened Rabbit, Mogwai, Dananananaykroyd, Idlewild, the Proclaimers (actually, no, forget the Proclaimers); the list is a very long one. There doesn't seem to be any specific reason as to why such a massive quantity of talent should come from a relatively small part of these fair isles, either. It might well be that Scottish accents, scientifically proven to be the sexiest accents in the world, are particularly well suited to the demands of modern pop and rock music. Perhaps it's that Scottish bands can trace their musical genes back to the greatest poet of all time, Robert Burns, a man who once wrote a really good song about a haggis. Personally, I feel that the most likely explanation is that they're crap at football and need to channel their efforts into something that they can actually beat the English at.
So 2011 sees another bunch of tartan covered laddies cross the border with wit ther fair fa honest sonsie faces in tha form o' Twin Atlantic. Their name is an apt one, as they seem to have been heavily influenced by bands on both sides of the pond, taking cues from the American alt-rock scene and combining that with a very Biffy-esque penchant for challenging song structures. They've been keeping awfully busy establishing themselves as a top-quality live act over the last few years, touring with some surprisingly big names – including the likes of The Smashing Pumpkins and My Chemical Romance – and have built up quite the fanbase off the back of their 2009 mini-album, Vivarium. 2011 looks set to be the year they break through into the mainstream proper, but have they really got what it takes to usurp the mighty Biffy Clyro as the kings of Scottish rock?
Well, no, unfortunately. There is to be no Robert De Brus style royal coup here (that's a 14th Century Scottish history reference for you to lap up!). Twin Atlantic make a lot of noise on Free, some of it verging on impressive, but on the whole it feels like it's lacking a lot of the vital ingredients that transforms a decent album into a great one. That's not to say it's terrible, far from it. Edit Me, the album's opening track, bristles with an incredibly infectious energy. It jumps from super-heavy riffs to slow, grungy breakdowns to guitar solos drenched in feedback – all within the space of a couple of minutes. So it's unfortunate that it slips down hill immediately. Time For You to Stand Up dabbles in commercial rock clichés, Apocalyptic Renegade sounds like a B-Side from a second rate American emo band. Title track Free has a couple of redeeming features but it falls apart thanks to some extremely lazy (and occasionally unintentionally funny) lyrics. It's especially annoying when one considers Sam McTrusty's excellent, Scots-tinged voice, which frequently goes to waste on some more than questionable rhyming couplets.
The Ghost of Eddie is a perfect example of the album's good and bad points. Big, heavy riffs appear out of nothing and then vaporise as quickly as they had appeared; it's loud and impressive, but nothing is ever given time to develop into anything like a catchy hook. It's also only a matter of time until Simon Neil (Biffy Clyro's singer/guitarist) accuses Twin Atlantic of plagiarism too… listen to The Ghost of Eddie's outro riff and compare that with the one from Biffy epic Glitter and Trauma – they're exactly the same!
You can't help shake the feeling that the whole thing is just a bit overblown. Although there's no denying that there's some fun to be had on the first few playthroughs, either. Everything sounds very, very epic – the guitars are constantly at 11, feedback wailing over the top, McTrusty's superb vocals soaring over the whole thing. Yet this really is an impressive sheen; once you get over the shiny packaging, Free feels utterly devoid of any real substance. As a result, it's likely to sit undisturbed at the bottom of a forgotten Spotify playlist, gathering virtual dust, whilst you continue to reach for the much more interesting albums of their contemporaries. It's big, bombastic rock that was made with stadiums in mind, but if the quality of Free is anything to go by, it's going to be very difficult for them to fill those stadiums up.
Oh, and did I mention that they're not a patch on Rabbie Burns?