The Cats are back
662 total views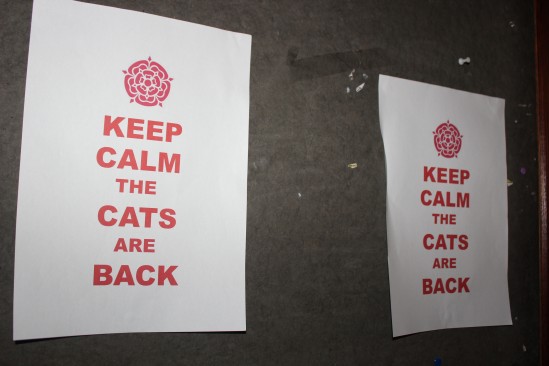 The University's decision to ban Lancaster's men's Rugby Union teams from playing in the 2011-12 season has been overruled following an appeal from the club.
The decision to ban the Cats was made in June and originally stemmed from two serious incidents revolving around the club's tour in Prague and the away tournament at Roses. It came as a disappointment to a team who, on the sporting side of things, had had a year of commendable successes. The first team won the league, had a winning streak of 12 games and were only narrowly defeated in the semi-final of the cup by the University of Central Lancashire (UCLAN). They also looked to be taking a more professional and disciplined approach under the captaincy of Wilf Whittle.
Nevertheless, the club appealed the ban and have ultimately been successful in overriding the decision.
Club Chairman Tim Holloway told SCAN that "we are really happy that we can play rugby this year and grateful to the University for giving us the opportunity to do so. We hope to challenge certain people's stereotype of us, as a club, by having a good year on and off the pitch."
With regard to the appeal, LUSU Vice President (Activities) Marc Handley stated: "Once the appeal process had started no further information was given over to LUSU as the situation was being dealt with by the University. A few weeks before the end of term we were informed a decision was to be reached shortly, and this is the outcome.
"As the Students' Union we will support any outcome in this type of process but of course, I am delighted that we still are able to give people the opportunity to play rugby at Lancaster."