Haffner Orchestra – A musical treat
436 total views
I first began helping out with the financial accounts for the Haffner Orchestra earlier this year. Originally the idea of volunteering was just to gain some experience in a new area, however after I attended my first concert back in November there was a little more to it than 'just something for the CV.' The performance pieces were definitely not something I was used to, but the way the orchestra played them was exceptional. I became well and truly lost in the music, mesmerised by something that in all honesty I didn't think I would enjoy all that much.
The Haffner Orchestra first performed in March 1976 and plays a variety of classical music. Before this date, Lancaster didn't have a regular orchestra or even regular musical entertainment; the Haffner Orchestra was created to fulfil this purpose and has continued to do so to this day. Over the years the Haffner has attracted the support of many well known professional musicians including Sir Charles Groves and the world famous Cellist Raphael Wallfisch.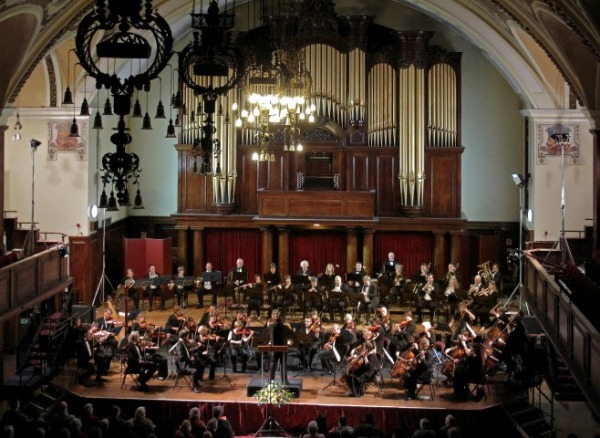 Currently The Haffner Orchestra is made up of around 50 people, all of whom fit in rehearsing time around their day jobs. The orchestra is a regular contributor to the musical life of the city, giving three concerts each year. They normally take place in November, February and June and pre-concert talks are usually given. Workshops and other activities are occasionally organised, and sometimes concerts are performed elsewhere.
Performances in the past have "sparkled as always" and have been described as "truly memorable" and "thrilling" by those who have attended. These reviews certainly set high expectations for the future, but without a doubt the Haffner Orchestra will exceed all that is expected of them.
The next concert by the Haffner Orchestra will take place in The Great Hall at Lancaster University on Saturday 11th February 7.30pm.
Tickets can be bought online at www.haffnerorchestra.org; Lancaster or Morecambe Visitor Information Centres; Lancaster University Box Office, at the door or by phone on 01524 582394 (credit card sales) or 01524 65531 Adults £12, Concessions £11, 18 and under free.
Try something new, I can honestly say you will be pleasantly surprised!