Furness girls fundraising for a taste of Spain
496 total views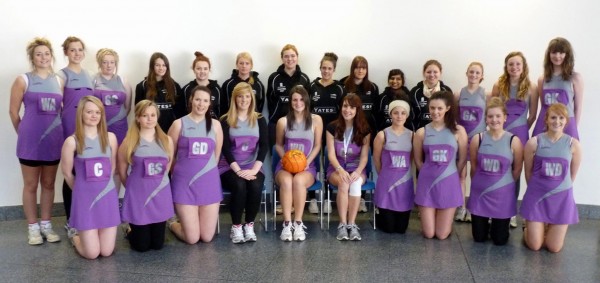 Furness Netball team will be out in force this month, raising much needed funds for their up and coming sports tour.
On April 9th, the girls will travel to Lloret de Mar, a "dedicated sports town" located in the Southern part of the Costa Brava, Spain, for six days of sun, sea, sand and netball.
As the smallest college, Furness's netball team has impressed many, coming second in last term's College League.
Captains of the Furness netball squads, Immie Birchall and Emily Pollitt, have been incredibly proud of the teams and their recent success. Pollitt, Captain of the B team, told SCAN: "It's been brilliant to see how well the girls have played; both teams have really improved and managed to climb up the league tables."
Birchall, Captain of the A squad, added: "I have to say, Furness netball is one of the strongest squads on campus this year. This is the first time Furness has been able to take our girls on tour, one that they truly deserve but this tour will only be possible with the help of the university student body, so please help our fundraising efforts."
Since October 2011, the squad has had a record number of girls joining the team, allowing the groups to work harder and challenge the other colleges.
Symi Jackson, Sports Secretary and tour organiser, told SCAN: "Looking back at the history of Furness Netball it is remarkable to think that only a few years ago we struggled to form a team, let alone a squad of 35 women. The ethos of the team is one which the ladies, Furness College, and our university should be proud of. It will be an absolute pleasure to take the girls on Tour this Easter."
Vice-Captain of the A team, Lauren Heaven commented: "All of the girls involved in Furness Netball are extremely dedicated and professional and, aided by the new netball dresses we've received due to sponsorship, we've had so much fun. I know Furness netball squad will be fantastic representatives for Lancaster University in Spain this year."
The girls have been busy planning various events to publicise their up-coming tour. Ella Whittlestone, Publicity Officer for the tour told SCAN: "In the months leading up to the tour a variety of fundraising events will take place. From cake sales to Sainsbury's bag packing, the Furness girls will be out in force raising money to make this an unforgettable, worthwhile tour. Look out for posters!"
‎