Spirited Lancaster miss out in four-set thriller
556 total views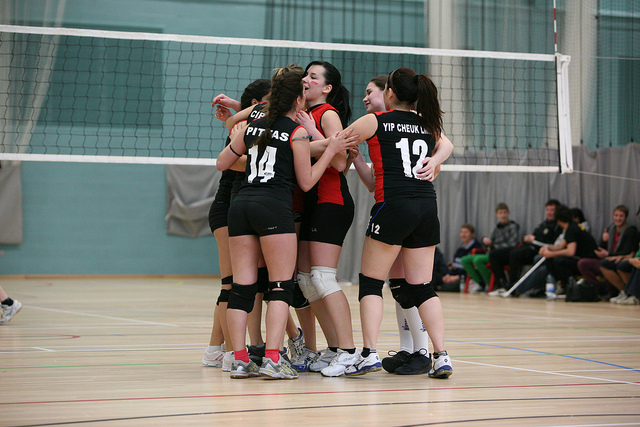 Lancaster 1-3 York
Despite a third-set comeback, Lancaster's women's volleyball team eventually lost 3-1 to a fierce York side.
The beginning of the opening set saw the two teams match each other point for point with neither team giving anything away. Given what was at stake, both teams came out roaring seeking to take the front foot in the game. The longer the set went on saw York dominate more and more, giving themselves a 17-9 lead and seemingly cruising to a victory in this set. However, Lancaster showed their spirit and determination, clawing back to within one point. York saw the threat of Lancaster and powered on to clinch the first set 25-18.
A disheartened Lancaster lost their momentum, allowing York to dominate the set. A string of unforced errors saw York 17-11 up and looking comfortable. Despite Lancaster's frustration becoming more and more evident, both teams showed skill and determination with a set of long rallies ending in winning shots from both teams.
In the latter stages of the set, the serve of York's Katharina Widerhofer caused problems for Lancaster and it was clear that luck was on their side when her serve rippled the net leaving Lancaster unable to react quickly enough to the ball's change of direction.York went on to convincingly win the second set 25-15 and take a 2-0 lead in the match.
The third set saw a different Lancaster take to the court. They started brightly with accurate smashes from Maria Mieiro and Cherry Yip Cheuk Ling which saw Lancaster dominate the set's early stages. Lancaster were finally showing glimpses of their capabilities and took at time-out at 12-8 to reanalyse their strategies to ensure victory in this set. This seemed to be paying off when Lancaster took a 19-13 lead until a string of seven consecutive points saw York take a 20-19 lead, which threatened to seal the match.
Lancaster fought back to ensure that their hard work counted, and an intense end to the set, Lancaster clinched set three 26-24, with the crowd applauding both teams for the brilliant play on the court.
The final set saw more excellent play from both teams who continued to play to the best of their abilities with the scores deadlocked at 13-13. Lancaster then began to look tired and made more errors similar to the ones made in the second set, but still managed to play some good volleyball and capitalise on York's mistakes. At 20-18 York finally put the game to bed by winning the point from a long and exciting rally in which all 12 players gave everything they had left to the sound of rapturous applause from the crowd, a killer blow for Lancaster. York took the set 25-21 to clinch the match 3-1.
York Captain, Alexa Mittelhuber described the game as "a really good performance with two good solid sets." Lancatser Captain, Guoda Cibaite gave her analysis saying that "we let them play their game."
She went on to say that "the third set was much better and we got our confidence back and it was one of our best games of the season."