Six Things: Keep yourself cultured
865 total views
Howler @ Lancaster Library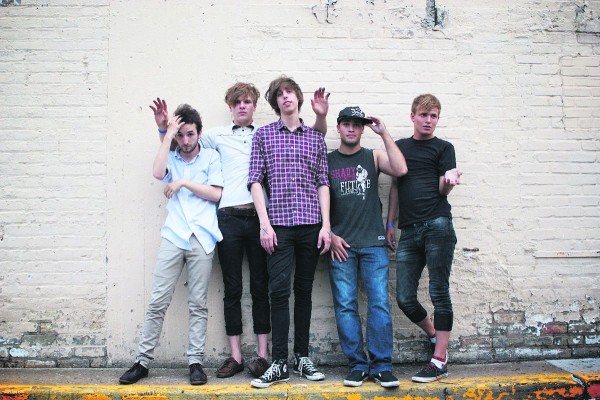 This is one gig which should be a scream… or should I say howl? Howler, named by NME as third-best new band of 2011, are quickly building a reputation for excellent live shows. Which is probably a good thing, because although they aren't a particularly innovative band, their songs feel as though they have a huge potential to shine in a live sphere. The guitarist and singer Jordan Gatesmith, as well as being a charismatic frontman, was named fourty-fourth in the NME's fifty coolest people of 2011, which in itself vaguely feels like a good justification to see Howler. They've also just released their debut LP on Rough Trade, famously the record label of The Smiths – although obviously they're a very different band. For one thing, they hail from Minnesota, and their guitar sound is very rarely clean. Rather it is harsh and abrasive, and as for their lyrics, Gatesmith himself describes them as "cute and snide." They may even showcase songs from their second album, set for release next year. All in all, certainly worth a watch!
— Arun Takhar
[clearfloat]
Low @ Lancaster Library
You'd be a fool to miss Low's only UK gig outside of London – as well as gaining streetcred for seeing such a cultish band, you're sure to enjoy spending a night with the band that practically invented slowcore. Veterans of the music scene, Low have spent years undergoing many changes to their sound. What results today is a (slightly) more rocky, melody-based band than their previous incarnations have been – the band began as a joke between Alan Sparhawk and Mimi Parker (the joke being "What if we played this slow, quiet music to the grunge-obsessed scene of Duluth, Minnesota?"). The joke quickly became much more serious, and since then Low have been slogging away to much critical acclaim, releasing nine studio albums, nine EPs and endless contributions to compilations. Like a good bedspread, their music is very beautiful and often very soft – in fact, at many of their concerts the entire audience will sit on the floor, the better to appreciate the music. They are known for performing covers of bands like Joy Division and The Smiths, which sound like they'll be a treat to hear. Don't miss it!
— Arun Takhar
[clearfloat]
Beth Jeans Houghton @ Lancaster Library
Morning coffee, Sunday roast and duvet days are the usual Sunday tradition – but why not spice it up a little and venture to Lancaster Library for a relaxed Sunday matinee performance from the delightfully quirky songstress Beth Jeans Houghton? She'll be rolling into Lancaster after the Summer holidays, and I realise this is a bit of a way off, but tickets are selling quicker than proverbial hot cakes, so pencil her in now and you'll thank me later (unless you're a poor graduate-to-be who will have a job in London by then…). Mixing the melodious with the mad her songs possess an ethereal quality reminiscent of Kate Bush, but with slightly tamer hair. It is this other worldly quality which led her debut album 'Yours Truly, Cellophane Nose' ( I know, but go with it) to be backed by Ben Hiller, producer of Blur. Some of her most popular works include 'Nightswimmer' and 'Sweet Tooth Bird' which wouldn't be out of place being blasted at the Mad Hatter's Tea party. Her trippy tunings are the perfect cure for a Sugar hangover – don't think just listen to the airy fairy, plinky plonky goodness and be prepared to experience a transcendental level of chill. And remember, she's playing on the 23rd of September, so you've got plenty of time to trawl through her back catalogue!
— Stephanie Bell
[clearfloat]
Grad Ball 2012
It's easy to criticise Grad Ball for being expensive and out of touch (I should know, I criticised Grad Ball for being expensive and out of touch in last issue's Comment section). But you have to hand it to the organisers, since they've managed to attract some of the biggest names to the Great Hall since it was used by the likes of AC/DC and Joy Division in the seventies and early eighties – and yes, they really did happen. And whilst the likes of Maximo Park and the Hoosiers aren't quite up there with Ian Curtis and Angus Young, they're still not to be sniffed at. The Mercury-nominated 'A Certain Trigger' remains a mid-noughties classic, and although their two follow ups didn't quite match the ecstatic highs of their début, they're still packed with enough danceable hooks to get the whole Great Hall moving. And although the Hoosiers have some well known sing-a-long numbers, they've got a surprising number of synth-pop surprises up their sleeves. Further down the line up, the new romantic-inspired Kites are set to impress, and you can't go wrong with two of the best bands on campus, Underwater Gunfight and Soulrigg. Whether the line-up is worth the price of entry really is down to personal opinion, but if like most people you've shelled out anyway, you're in for a bit of a treat. Just don't be an idiot – stay away from the suits and dresses, people.
— Joe Henthorn
[clearfloat]
Jodie Marie @ Lancaster Library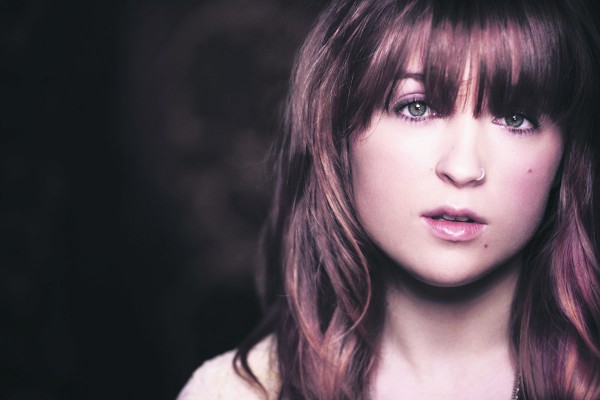 What better way was there to soothe the stresses of a manic Monday than popping down to Lancaster Library this week for chilled tunes in an intimate setting with the next sweet thing – Jodie Marie. Sitting cross–legged on the floor amongst like–minded people, eating tasty cupcakes was the perfect way to enjoy the best thing to come out of Wales since Tom Jones' gyrations.
If you haven't heard of Jodie yet then check out 'I Got You' and 'On the Road' on her Youtube channel, both of which feature in her brand new album 'Mountain Echo,' released just two months ago. The album – which is as ripe as a juicy peach – was produced by none other than Bernard Butler, the prolific producer responsible for Brigitte Bardot lookalike Duffy and was the man in charge of the epic cover of 'Stay With Me Baby' in The Boat That Rocked. Jodie Marie is a guaranteed hit if you've got a sweet tooth for rich, emotive lyrics sung with a voice that would make a wolverine purr. Her soulful sounds have summoned comparisons between Adele, the six Grammy Award winning superstar – which let's face it is better than a kick in the teeth. The crowd at Lancaster Library were left stunned by her harmonious melodies which went down smoother than a spoonful of warm honey – come back soon!
— Stephanie Bell
[clearfloat]
We Were Here @ Peter Scott Gallery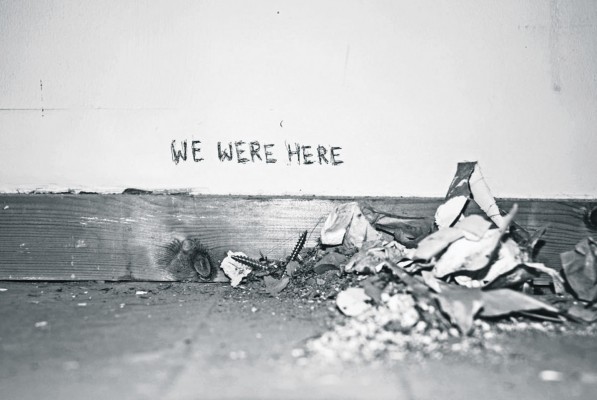 After years of hard work third year Fine Art students of Lancaster University have comprised a collection of their varied works to be presented for their graduate show 'We Were Here.' The exciting exhibition features an eclectic mix of art works ranging from traditional disciplines of drawing, painting, and sculpture to more contemporary practices such as photography, animation, video and installation.
As the title suggests, 'We Were Here' presents the "common urge to leave marks or legacies on places of importance" which is of particular relevance with the soon to be graduating students. The exhibition itself is entirely student led with members responsible for everything from administration to marketing to designing the catalogue to fund raising the necessary £2,000 needed for the show. This is the pinnacle not only of intensive studio practice but hours of gruelling ASDA bag packing and copious amounts of cake baking.
'We Were Here' is kicking off with a suited and booted soirée on Tuesday 19th June from 6pm – 9pm (where free wine will be available) and will run until Wednesday 27th June in the Peter Scott Gallery, the LICA building and the art studios. Entry is always free so there is no excuse not to miss your arty intake. For further details check out www.wewerehere2012.com , like them on Facebook, We Were Here (Lancaster Fine Art Degree Show 2012) and follow the on Twitter @wewerehere2012.
— Stephanie Bell
[clearfloat]