The Monarchy is a right royal institution
713 total views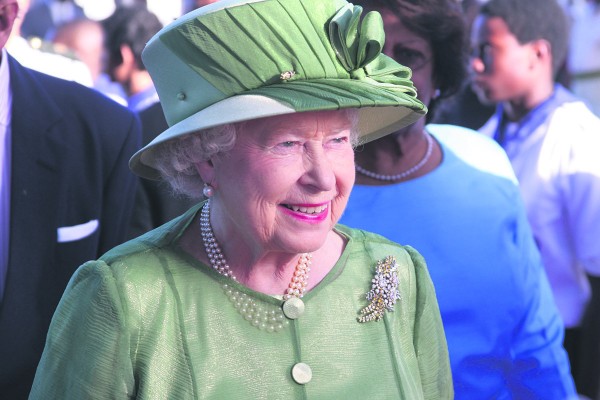 There was a time when the monarchy was akin to a god, when words like nobility, regal and imperial were apt in describing their majestic qualities and status. There was a time when royalty were legends, when they rode into battles on winged horses and emerged victorious and conquering and a little bit more worthy of that huge palace and countless hand servants to wait on their hand and foot. The great royals such as Queen Victoria who conquered half the world and the virgin Queen Elizabeth I who didn't need a man to win her battles. Nowadays though, I think it is safe to say that the Royal Family is more of an institution and national treasure, much like perhaps Stephan Fry or Robbie Williams, than any ruling power or authority figure.
I love the Royal Family. They are charming and funny, classy some of the time and an archetype for pretty much every family in Britain. For example, there's Prince Phillip, the inappropriate uncle who never says the right thing, who's a little bit racist – unintentionally most of the time – and can be a touch leery. There's Prince Harry, the younger brother rebel, dressing as a Nazi because he thought it might be funny, gets a bit too drunk and everyone hopes he'll grow out of it. The golden child, Prince William, who helps the starving children of Africa and bags himself a beautiful princess who had a more modest backgrounds and finally the Queen herself: graceful, proper, loves her dogs, everyone's a little bit scared of her but loves her to bits and she gives everyone a right old speech every Christmas- bit like your Gran if you ask me.
I know the Royal Family doesn't really do that much today. Sure they open ceremonies, become patrons of charities, name awards after themselves and cost the people of Britain quite a bit of money but they also have given us a four day bank holiday weekend this year, a royal wedding last year, Prince Charles reading out the weather and scandals and secrets that us as a nation cannot get enough of. They are inexplicably endearing. Kate Middleton gives hopes to little girls around the world, never mind this nation, that they too could become a princess. Prince Harry is an example and comfort to all those British families who have sons and daughters at war and the Queen is an emblem of Britishness that the whole world associates with what Britain represents.
Though I'm sure many may feel there are many republicans among us Brits, it seems that less than one fifth of Brits feel we should get rid of the Monarchy- a statistic that has hardly changed throughout the 60 year reign of Queen Elizabeth II. In fact in an era of constant change – economically, socially and politically, the only real constant according to polls is the fact that Britain wants a monarch. In a country where we seem to reject any sort of institution, like the police and parliament – it seems strange that we should hang on so dearly to an idea like a monarch who succeeds simply due to hereditary authority, but it is not this that I feel us British hang on to when it comes to the Royal Family. It is their uniqueness, their quirkiness and their eccentric tendencies that identify them as quintessentially British and ours.