SAD: not to be sniffed at
572 total views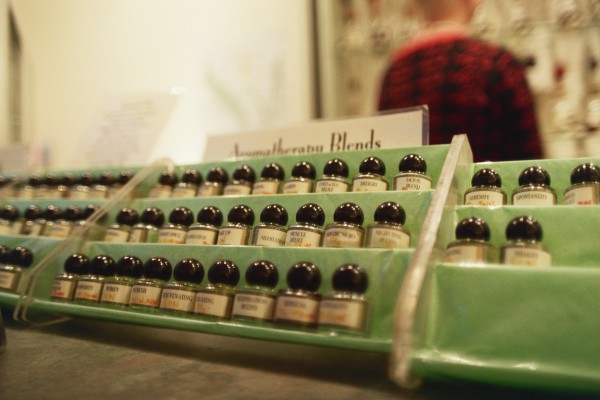 Winter blues: we've all had them. Whether it's battling through four inches of snow, or coming home from lectures when it's already dark, everyone can get down when the days get shorter. However, some of us suffer more than others, and actually get diagnosed with Seasonal Affective Disorder. Those who suffer from SAD battle depression, anxiety, sleep problems and mood switches in winter months, and can be a crippling condition.
Aromatherapy has long been used to help those with SAD, so whether you have the condition, or just get a bit down on the cold, dark nights, how can simple scents help you?
Aromatherapy involves using essential oils to help the mind, body and soul stay at its happiest and healthiest. Scientific studies have shown marked improvements in SAD sufferers who use essential oils alongside a healthy diet and exercise. These oils can be purchased online, in health stores like Holland and Barrett, and in products from stores such as Boots and Lush. They can be used as room scents, popped on a tissue and inhaled, or even in massage.
Here are some of the top SAD-busters.
Bergamot Oil. This is a traditional cure for stress and depression, with uplifting notes that ease tension. Find it: Bergamot Pure Essential Oil, Holland and Barrett, £6.09
Neroli Oil. From the blossoms of a bitter orange tree, this citrus smell is one of the essential oils scientifically proven to increase levels of serotonin in the brain, the chemical which promotes happiness. Find it: Breath of God solid perfume, Lush, £7
Grapefruit. All citrus scents will help wake you up on a cold morning, but grapefruit is particularly effective. Helpful for those who suffer from lethargy and poor concentration in winter. Find it: Baylis & Harding Sweet Mandarin and Grapefruit hand wash, Boots, £2.15
Lavender. Everyone knows lavender is soothing, so if you struggle to sleep when the seasons change, try incorporating some of this floral scent into your evening routine. Find it: Twilight Shower Gel, Lush, £4.25/100g
Clary sage. Known to combat mild depression, aggression and even PMS. Find it: Radox Herbal Bath Muscle Soak, Superdrug, £1.99
Aromatherapy is nothing to be sniffed at – it really does work. Pure essential oils are most potent, but products like these that contain them will also help pick you up as winter draws in. Never suffer in silence; consult your doctor if you are suffering, and they may even be able to talk to you about aromatherapy cures alongside conventional medicines. And then you can snuggle up with a hot chocolate, your favourite movie, and remember: at least you have Christmas to look forward to!
For more information on SAD, visit www.sad.org.uk