Films for the Festive Season
555 total views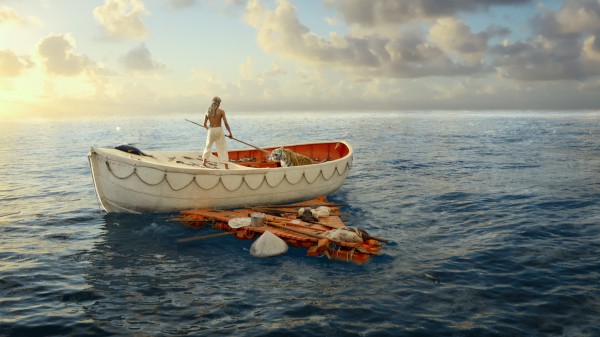 Tis' the season to be jolly… and plan your film festivities over the holidays! Here's a selection of some of the films picking up serious hype on the film festival circuits (with some added festive cheese), all heading to your local cinema over Christmas and New Year.
Nativity 2: A Danger In The Manager
In need of some Christmas cheer? This sequel to the popular British comedy sees David Tennant take over from Martin Freeman as the put-upon teacher leading his excitable class into the national 'Song for Christmas Competition'. Enjoy the comedy that unfolds as he, his pregnant wife, and the schoolchildren, embark on an epic road trip that ends up with a birth and a donkey, where he must embrace his fears and become a hero. In cinemas November 23rd.
Great Expectations
Arguably Charles Dicken's best book, Great Expectations tells the story of humble, penniless orphan 'Pip' (Jeremy Irvine – War Horse) who is pulled into the falsely glittering world of Victorian high life after being favoured by an unknown benefactor – the eccentric Miss Havisham (Helena Bonham Carter). With great expectations on the shoulders of director Mike Newell to adapt this novel into two hours of screen time, the film received mixed reviews when it opened at the Toronto film festival this September. Said to be visually stunning but with some performances falling flat, it's difficult to decipher how well this film will do. Worth watching? The juries out on this one. In cinemas Nov 30th.
Trouble With The Curve
It's been a while since we've seen Clint Eastwood on the cinema screen, but his return to the front of the camera doesn't disappoint. In this moving tale of family reconciliation, we see Eastwood play 'Gus', a legendary baseball scout who has a few months left on his contract with the Atlanta Braves. As he heads on his final scouting trip, his workaholic attorney daughter 'Mickey' (Amy Adams – Enchanted) takes some time off work to join him for fears of his health. The trip becomes complicated as tensions arise between their uneasy father-daughter relationship. We learn that Gus sent Mickey to live with relatives when she was six years old after her mother, and his beloved wife, passed away. There's a reason for this, which we discover as the story unfolds. If you want a story that will warm your heart this Christmas, this is it. In cinemas November 30th.
Rise Of The Guardians
If you enjoy your children's Christmas films, then this is for you. 'Rise of the Guardians' is an epic adventure telling the story of a group of heroes (guardians), each with their own powers. When an evil spirit known as Pitch lays down the gauntlet to take over the world, the immortal Guardians must join forces for the first time to protect the hopes, beliefs and imagination of children all over the world. From the animation geniuses that are DreamWorks, 'Rise of the Guardians' offers some festive 3D fun for the big kid in all of us. In cinemas November 30th.
The Hobbit: An Unexpected Journey
The Hobbit is finally here, the first part that is! After a hiatus of almost ten years since the last instalment of Lord of the Rings, Peter Jackson is transporting us to middle earth once again. For those who haven't read the books, the tale of The Hobbit is very different to its darker, more sinister sequels. Despite the perils along the way, The Hobbit depicts a much warmer, rosier adventure as it follows the lead character, Bilbo Baggins, in his quest to save the lost Dwarf Kingdom of Erebor from the fearsome dragon Smaug. Expect this film to sell out on its opening weekend, you can book your tickets now to save disappointment. In cinemas December 14th.
Life of Pi
Based on the best-selling novel by Yann Martel, 'Life of Pi' is about a young man, Pi Patel, who survives a disaster at sea and gets hurtled into an epic journey of adventure and discovery. While cast away, he forms an unexpected connection with another survivor – a fearsome Bengal tiger. Receiving rave reviews from critics at the New York Film Festival this October, director Ang Lee has achieved the incomprehensible in bringing Yann Martel's vivid work to the screen in what has been described as the most immersive and beautiful 3D cinematography since Avatar. Make sure you catch this stunning film in the cinema, released nationwide on December 20th.
Gangster Squad
Have you seen the stylish trailer for Gangster Squad yet? The line "No Badges. No names. No mercy." seems to sum this film up. The story surrounds the ultimate gangster, Sean Penn, who travels to Southern California and quickly sets up a "cash machine" built on drugs, prostitution, gambling, murder and bribes. Hot on his case is a squad of LAPD's tasked with bringing him and his criminal underworld down – by any means. The squad has no ordinary line up, starring some of the coolest young actors in the industry, we get some stellar performances from Anthony Mackies (The Adjustment Bureau), Giovanni Ribisi (Avatar) and the 'it man' himself, Ryan Gosling. Also starring the beautiful Emma Stone, this film really is a slick slice of sinister crime action. In cinemas January 11th.
Les Miserables
It is perhaps the most anticipated film adaptation of the most successful stage musical in history! Based on Victor Hugo's classic novel set in 19th-century France, in which a paroled prisoner named Jean Valjean seeks redemption, the film has some serious A-list casting including Anne Hathoway, Russell Crowe, Hugh Jackman and Helena Bonham Carter. Taking direction from Tom Hooper (fresh from his Oscar sweep with The Kings Speech), this film is destined for success. Arriving in cinemas after the New Year, make this your post party season treat.