This Summer's Biggest Trend – Never Ending Work Style (NEWS)
474 total views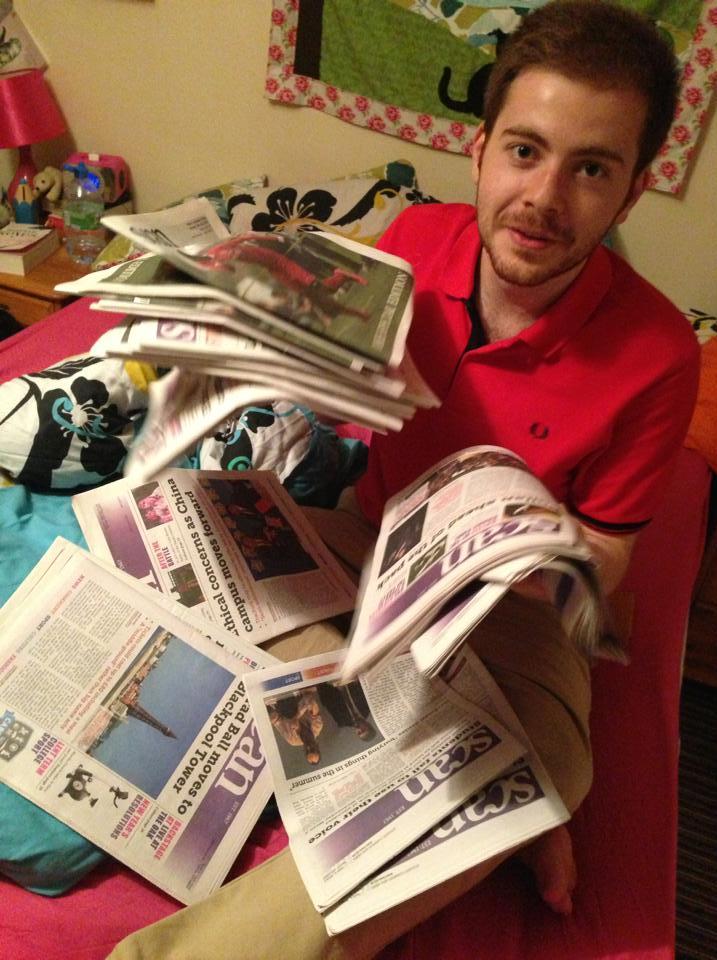 The phone hacking scandal is back in the news! Not something that most people would usually get excited about, but here at SCAN we're doubly thrilled. Not only does it mean some of the most heinous 'journalists' of the last ten years are finally being brought to justice, but, more importantly, it means Rebekah Brooks' majestic pre-Raphaelite curls are back TV screens and front pages the country over.
And although Brooks has been accused of committing a series of serious criminal charges over the course her nine-year tenure as Editor of the Sun and the News of the World, one accusation she's sure to be acquitted of is a breach of the 1964 Fashion Act (Clothing for Professionals). Her stunning locks and strong dress sense have sparked a frenzy amongst fashionistas, sparking off a craze that's become known as Never Ending Work Style (or NEWS). And it's had more than a few converts here at the sartorially-savvy SCAN. Chief amongst these style devotees are Carolynne Editor Joe Henthorn and Assistant Editor Jack Smith, who have been spotted rocking the NEWS look around campus.
Editorial Power Style is based around the powerful clashing of colours, newsprint prints and unusual fabrics. 'It's important to get the details right. If you want to pull of NEWS you've got to get the balance between badass and breakdown absolutely spot on. Guys should try a slim fitting ink-splattered blazer that's been modified with under-arm sweat stains or cigarette burned pockets, for instance', Joe Henthorn told us.
The style's been pushed to its natural conclusion by SCAN's very own Ronnie Rowlands, 'I was born in this jacket, and, Christ on a Two Stroke, I'll make sure I'm buried in the thing too. Rocking this style is just so important to me. Jo Hardman once had a bit of a thing for it. He wanted to pull off NEWS so badly that he said he'd trade my jacket for full control of the college bars. I turned him (and his submarine shaped viands) down.'
Yet it's the hair and make-up that truly sets off this style. In order to pull off the Never Ending Work Style, you've got to wear the pain, anger, confusion, panic and existential dread of an amateur newspaper editor on your face at all times. The eyes should pop with the right amount of eye-shadow, but the look of pain and anger that just shouts can be physically and permanently etched on to the face by staring at Adobe InDesign for hours on end.
SCAN Assistant Editor Jack Smith even went as far as to injure himself to keep at the forefront of fashion, staring at an electronic copy of SCAN for over ten hours and ending up with what has become known as 'SCAN eye' as a result. Smith has since regretted going so far for fashion, although his courage at the time was admirable. His eye may be on the mend, but now he's no longer so on trend.