Carter Shield Preview
642 total views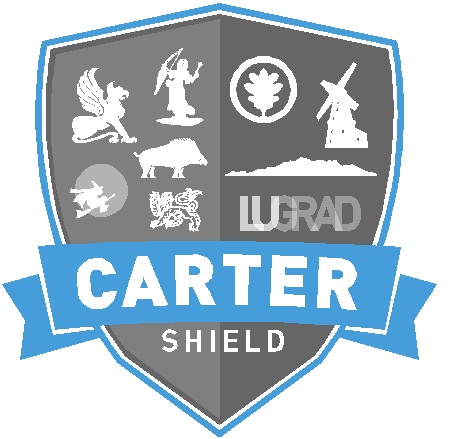 As another year at Lancaster University draws ever closer and thousands of new students enter the gates, the eve of university sport also prepares to dawn a new day. Teams are readying themselves for trials. Freshers are anxiously deciding which clubs to join. Sports writers are previewing and predicting. Last year's heroes, villains, triumphs and failures are all forgotten. The new season is here.
For anybody who doesn't know, sport at Lancaster is huge. Each year we contest Roses with York: the biggest varsity in Europe. Our university teams compete around the country at hundreds of events.
College teams fight for campus bragging rights, Lonsdale and Bowland have Founders, but there's Legends and Patriots too. To top it all off there's the Carter Shield, the year-long event that encourages everybody at Lancaster to get involved with sport.
The Carter Shield is a competition contested by all of the colleges and combines a multitude of different sports over the course of the year. Colleges are awarded points depending on their performance in the various sports, these are then totalled in a league table and the winner is announced in final term.
More obscure games such as handball, tag rugby and korfball are amongst the selection of sports contested in the shield, allowing students to compete in a wide range of activities. Another positive dimension to the Carter Shield are the rewards for participation; colleges are awarded points simply for competing, championing students who participate for their college.
The Carter Shield also promotes sportsmanship and inter-collegiate mixing, encouraging students to make friends from other colleges whilst contesting good spirited matches.
Games usually take place on Sundays and last no more than a couple of hours giving an ideal break from revision or even some extra help to relieve a hangover.
Last year it was Pendle who topped the table with 123 points, ahead of both Bowland and Fylde who finished 2nd and 3rd respectively. Pendle were rewarded for their consistent performances across all sports and great turnouts throughout the year and will be looking this year to retain their crown.
County as the biggest college will be looking to improve on their disappointing 6th placed finish last year, whilst Bowland, Fylde and Lonsdale will be looking to reach the summit, knocking Pendle off their perch.
Ultimately however it is difficult to predict a winner for the Carter Shield. The varied sports mean each college will be stronger at different events, but even more important is team organisation and consistency.
The college who can rally the most troops and get the best turnout will be certainly challenging for honours and so it's up to their respective sports officers to ensure a team is fielded for each event.
It promises to be another high quality year of sport here at Lancaster, both collegiately and at university level and all students are urged, no matter of their ability or physical fitness, to get involved. From dodgeball and rounders to frisbee and tug of war – whatever the sport is, Lancaster has something for everyone.