The Red Roses of Lancaster: Sport pays tribute to women's sports teams
1,317 total views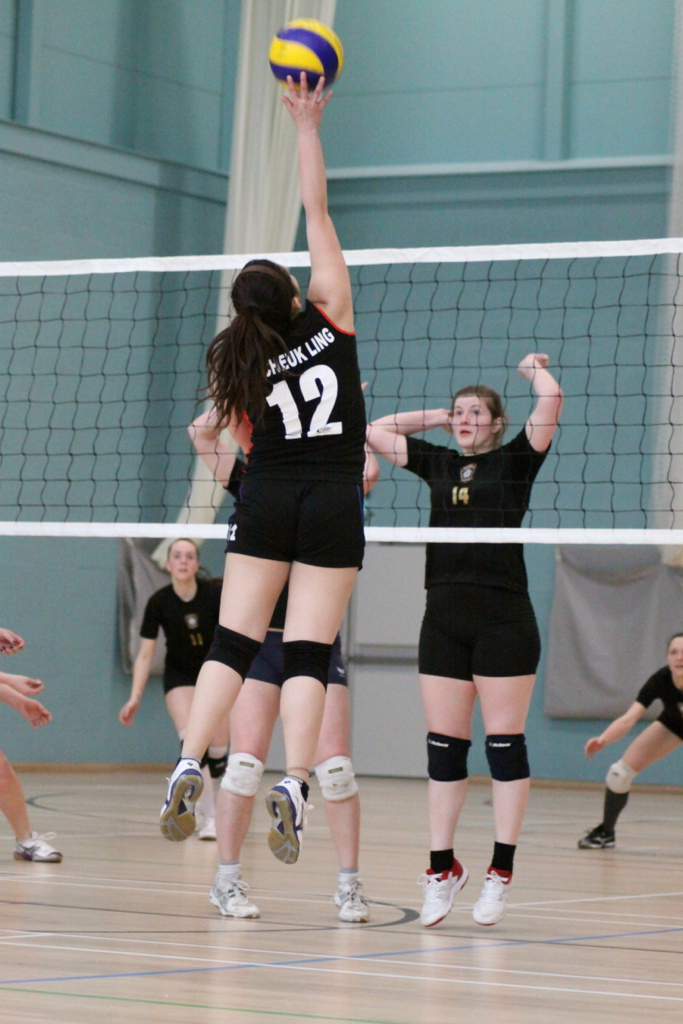 Women's sport in Lancaster is currently dominating proceedings. The form guide doesn't lie, and as recent results show, 6 out of the top 7 Lancaster BUCS sports teams when looking at form, are female teams. Division titles and winning records are all becoming common phrases attributed to women's sport at Lancaster of late. Securing many division titles last year, Lancaster's women are flying the red rose proudly above some of the North's finest universities. Badminton through to volleyball, women's sport is creating a big buzz, enabling Lancaster ladies to outshine their male equivalents in some disciplines.
Last year saw women's football, rugby union, volleyball, hockey (2nds), badminton and basketball teams all clinching league titles, finishing an illustrious year for Lancaster sport. While usually being associated with academic achievement (if the league tables are anything to go by), Lancaster women are making strong head waves in making the university a force to be reckoned with, in a sporting capacity.
The last time the Lancaster Women's Football 1sts won a league title was back in 2006; now seven years later they've successfully achieved the same feat by gaining promotion out of the Northern 3A division. The team's consistent performances last year, crucially against their closest rivals Manchester 2nds, secured a well-deserved league title. Only tight defeats both home and away at the hands of UCLAN 2nds prevented an unbeaten league last year as they hope to continue their good form into this season.
As the football team progress up the sporting ladder the opposition will inevitably become trickier, shown by the team's opening game defeat to Liverpool; 4-0. However there is still room for optimism for the ladies in red, as captain for the second year in succession Charlotte Egan confirmed, telling SCAN: " This year is undoubtedly going to be difficult, but we've recruited some amazing freshers, kept those who were already amazing, and with our team spirit better than ever we see no reason why we can't challenge again."
Like the football team, the women's volleyball comprehensively won their league last year, remaining unbeaten throughout the 8 game league and dropping only 1 set in the process. The women's volleyball success on the court can be put down to their strong home and away form.
A heart-breaking 3-2 set loss at the hands of York at Roses proved difficult to take for the players after such an outstanding year. However the team will seek revenge at next year's 50th anniversary on home soil hoping to make the Sports Centre the fortress it has recently become.
Captain Irene Louca told SCAN, "We are extremely happy with the results from last year, apart from the unbelievably close 2-point-loss to York in the last set. As a team we worked together very well and had a great time! It will become more difficult playing against teams like Northumbria and Durham in the 1A division but we are very confident that we have built a really good team this year and are looking forward to the challenge."
Louca leads her team into the fray against Sheffield firsts before playing their first home game of the year against Manchester's firsts this Wednesday (30th) – both Sheffield and Manchester lost their opening games, so Louca will look to capitalise aiming to start the season well.
Lancaster also boast an incredibly successful women's badminton team and this was highlighted by their 1st's stunning Northern 2A league title win last season. Now, after their subsequent promotion to league 1A they sit top after one match after a fantastic 8-0 mauling of Leeds Met University.
Last season's form saw Lancaster win the 2A title in an unbeaten campaign and with 8 victories and 2 draws from 10 games, Lancaster were the dominant force in a competitive league.  The league victory was made even sweeter by the disappointment of the year before as the team missed out on the title by 8 points and finished in an agonizing second place.
To make the year even sweeter for the badminton girls, on top of their league triumph the team managed to get all the way to the BUCS Badminton Northern Conference Cup (Women's) final, where they competed against Newcastle University firsts.
Despite unfortunately losing a narrow game 5-3, the girls achieved a place in a major final and their cup run is clear evidence of the quality in depth that the Lancastrian team possesses.  This was a marked improvement on the season before in which the team managed to only make it to the third round before a 5-3 defeat to league winners Keele.
Since this season the club are an 1A league team, it's clear the standard of sport is going to be much higher, but with a 8-0 thrashing already in the bag and a highly competitive team available at captain Sophie Campbell's disposal, confidence will not be an issue.
The badminton team will be aiming to maintain their excellent form going into their next match against Northumbria University in the Sports Centre; all hopes will be for another title-winning season.
These have all been prime example of sports teams who fly the flag highest for our university. These are all girls who are proud to wear the red rose of Lancaster and know exactly how much it means to represent our university.
Women's sport at Lancaster is not only vast; it also contains some of the most competitive and successful teams across the entire campus. From Volleyball to Hockey and Badminton to Rugby, it is without doubt that women's sports teams at Lancaster are not only respected and valued, but rather good as well.