Careers alumni event deemed a success
589 total views
A careers event for students of the Faculty of Arts and Social Sciences has been hailed as a "very, very, good event," by the students who attended. The event took place on Wednesday, Week 5 in George Fox Lecture Theatre 1 and was attended by 50 students from the faculty. The event was intended to give career inspiration to students through a series of talks by Lancaster alumni.
10 speakers attended the event, and came from a range of backgrounds and professions. Those alumni from high-profile companies and businesses included history graduate Helen Schofield, who works as a business development executive for Kellogg's, and History and Politics graduate Victoria Kirby, who is a producer for the BBC Breakfast show.
Other members of the alumni in attendance were now in professions much more closely related to the degrees they had studied has undergraduates. Politics graduate Paul Bristow now works as a managing director for PB Political Consulting, while history graduate Joseph Payne is now the assistant curator at the royal mint museum.
The views from the speakers were varied, and one student noted how there were "so many different perspectives." Investigator for the Parliamentary and Health Service Ombudsman Elanor McCombe gave insight not only into her work, but also into what life is like in the workplace for those with a disability. Politics graduate David Watson, meanwhile, spoke of how he did not know what he wanted to do once he left university. Watson now works as a strategic communications and campaigns director for the Prime Minister David Cameron.
In addition to the ten speakers in attendance, politics, international relations and French graduate Claire Yorke recorded a youtube video of herself especially for the event. In the video, Yorke discussed her time as manager at the international security department, while also offering advice for students about how to go about looking for a career.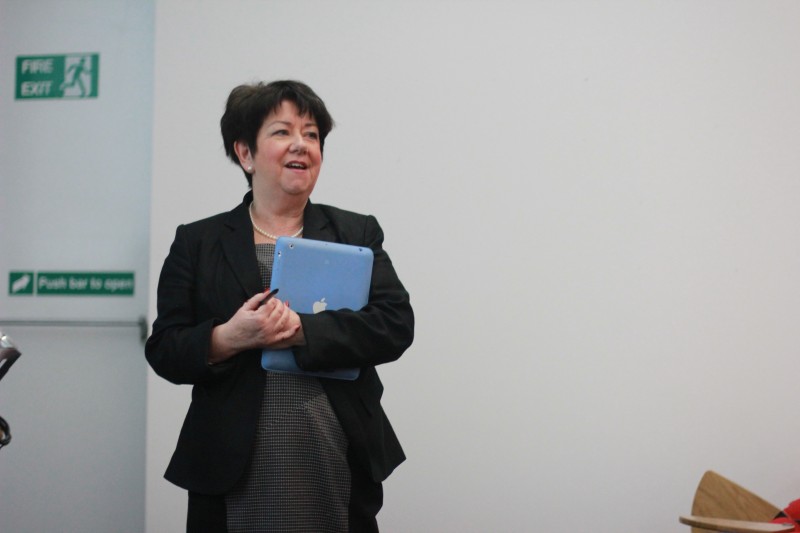 The event – entitled "Career Inspiration for history, politics, philosophy and religious studies" – was organised by careers consultants Agnes Finley and Heather Tomlinson. Finley told SCAN that she hoped the event had proved useful for students. "When you are focused on your next assignment it's difficult to lift your head up and view what is over the mountain," Finley told SCAN. "I hope students will… see that what they are doing now is creating their future. Small steps in the right direction at the right time can lead to a giant leap in career prospects."
After the event, students were given time to network with the alumni and gain further information about a certain career path. Students were also asked to give feedback about the event. One student wrote anonymously: "Fantastic speakers, brilliant to have so many different perspectives, great variety a very, very, good event."