10 underrated albums of 2014
539 total views
This year has seen the likes of Ed Sheeran, Royal Blood, Katy B and even Pink Floyd releasing new albums that have rocketed up to Number 1 in the UK's album charts. It has been a great year for new and old artists alike in this respect, however it has also meant overshadowing a number of other albums, fully deserving of some extra credit. Here are 10 albums I feel fully warrant a piece of the limelight before 2014 ends.
French for Rabbits – Spirits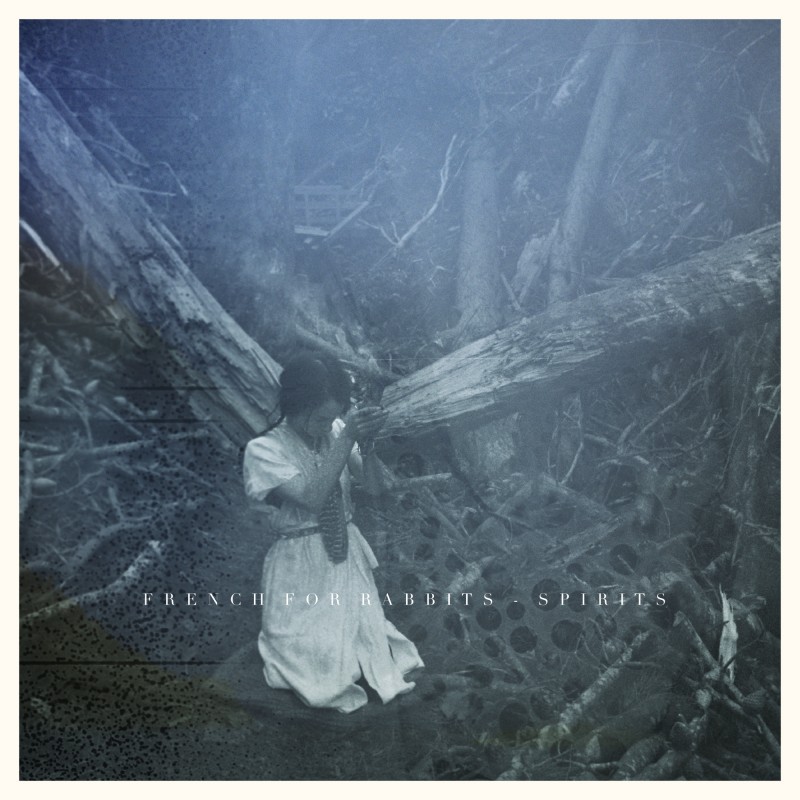 This duo were nominated in 2013 for the Best Folk Album in their native New Zealand with their debut EP Claimed By The Sea, but their full-length debut is worth even more acclaim. An album with clear folk elements but arguably dream-pop at heart, it was the double a-side single Goat/The Other Side that made people sit up and take notice. However the album goes deeper, with 'Gone Gone Gone' in particular providing an upbeat tone and setting it aside from the slower and more subtle tracks. Definitely worth a listen, and definitely an album to relax to for 40 minutes.
Ray LaMontagne – Supernova
LaMontagne burst onto the music scene in 2004 with his debut LP Trouble, going Platinum in the UK and also giving the American singer his only UK top 40 single with the title track. His fifth album Supernova eclipses this and delivers a more delicate tone. Lead single Supernova is a blissful and gentle guitar-driven number, but the album also offers rougher songs reminiscent of LaMontagne's past, like 'She's the One' and the final track Drive-In Movies, also being a great lengthy album closer. Although this folk album won't be for everyone, it was a breath of fresh air, and the title track alone is worthy of a few listens.
Stars – No One Is Lost
It's possible to call this Canadian electronica group veterans of the music scene now, having just released their seventh studio album. Opening with the minimalist six and a half minute track 'From the Night', fusing muted vocals, drumming and bass plucking with loud echoing guitar licks and a duet in the chorus, claiming "I don't care if we never come back from the night". An alternative 80s inspired disco number setting the album up well, an album also featuring a strong saxophone solo during Torquil Campbell's booming vocals in 'Trap Door'. The second single 'No One Is Lost' is akin to both 80s and modern dance tracks musically, juxtaposing brilliantly with the dark and blunt lyrics. A shame this album failed to gain the recognition their 2004 effort Set Yourself on Fire did.
A simple punk album from this American trio has hit all the right notes. Mary Timony's vocals and guitar playing, Laura Harris' drumming and Betsy Wright's bass strumming is aggressive, yet still easy on the ears. Taking inspiration from the short and snappy punk rock songs from decades gone by, most songs are simple two and a half minute, verse-chorus affairs. Highlights include 'Don't Wanna Lose'and 'Waterfall', and it seems almost near certainty that Ex Hex will be back louder next year after their European tour.
Honeyblood – Honeyblood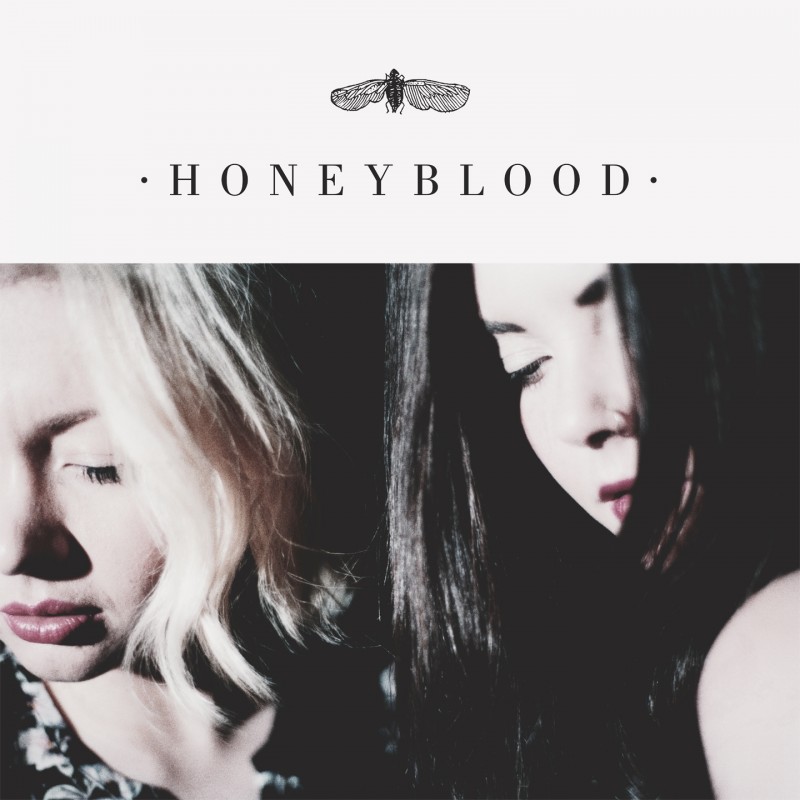 Another female debut, this time from Glaswegians Stina Tweeddale and originally Shona McVicar with their eponymous LP. The crunching guitar sounds on the opener 'Fall Forever' proves that Royal Blood aren't the only duo that can make a hell of a lot of noise in 2014. Tweeddale's softer vocals though differentiate themselves from the Brighton duo, with the girls' LP often viewed as noise pop or lo-fi rock, rather than out and out rock. Drummer McVicar's sudden departure in September has not slowed Tweeddale down though, roping in Cat Myers who has had no trouble filling in on their recent UK tour. Something fresh and something different, one hopes that Tweeddale can come up trumps again next year.
­­Molly Rankin's Canadian indie band have had a great 2014, releasing their debut album to critical acclaim from fans and the media alike. Although grand commercial exposure has not yet occurred, it seems only a matter of time. Fan favourite and highlight of the album 'Archie, Marry Me' is a 3 minute long dream, with soft and harsh guitar riffs and rhythmic drumming working in perfect harmony with Rankin's superb vocals. This indie hit beat Sam Smith and Foo Fighters in Rolling Stone's end of year song charts, yet the album has more to offer, namely the slow progressive 'Party Police' and the fast-paced 'Next of Kin', featuring a jangly guitar riff accompanying a steady drum beat in the chorus.
It's been 4 long years since Beta Radio's debut folk album Seven Sisters, with every year hope of a follow-up diminishing slightly. However in November, Ben Marby and Brent Holloman announced Colony of Bees. Some tracks show a more upbeat side than their 2010 debut: 'East of Tennessee' includes layered acoustic guitars, harmonic backing vocals and subtle piano keys. 'Sitting Room' is slightly softer and peaceful, a throwback to their first record, but still including multiple guitars and strings offering a pleasurable and casual listening experience. This is not the kind of album to blow you away or keep Taylor Swift off the radio, but it will relax you listen after listen.
All talk of Future Islands this year has been about that performance on Letterman. Their performance of 'Seasons (Waiting on You)' has now amassed over 3 million views on YouTube and given them a cult status. The song topped NME's and the Guardian's end of year charts, but there has been little talk about their album – Singles. Not a compilation album, but a 10-track record filled with fast-paced synth-pop, finding a way to mix smooth bass sounds and light drum beats with Samuel Herring's (at times) unique Cookie Monster-esque vocals. Noticeable in 'Light House' and 'Spirit' but to name a few others, this album deserves the recognition that its lead single got.
Gruff Rhys – American Interior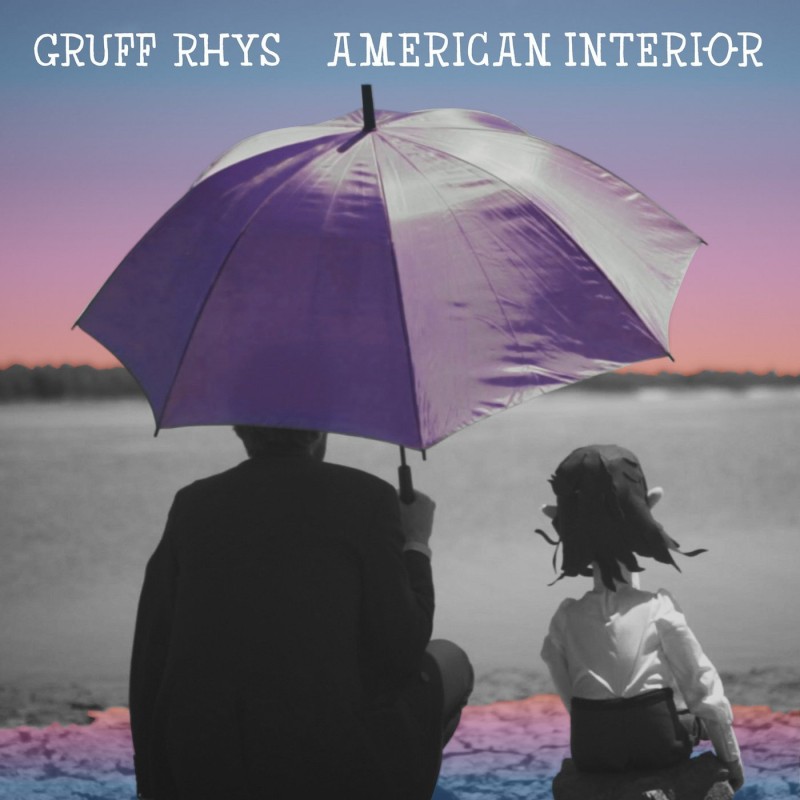 The Super Furry Animals frontman decided to do something different with his fourth studio album American Interior, a concept album about Welsh explorer John Evans. Released in conjunction with a book, film and a mobile app, this story is told particularly well in 'Lost Tribes' and 'Walk into the Wilderness'. For those who just want a pleasurable musical experience though, this album still has rewards to be reaped. From the country-styled '100 Unread Messages', the Kings Of Convenience traces in 'Liberty (Is Where I'll Be)' and the Welsh-language 'Allweddellau Allweddol', American Interior has plenty to offer on behalf of many genres, and should cater in some way to everyone.
Gold-Bears provided fun tunes this year on their second LP Dalliance, filled with youthful exuberance and eagerness. Opening track 'Yeah, Tonight' shows this; a rapid rhythm accompanied by noisy vocals, a trick repeated in 'For You'. Jeremy Underwood's tale of a lost girl is uplifted by loud guitar riffs and a heavy drum beat, shouting "You're a mistake" and "I wrote the truth" to kick-start verses. Any other band could make this seem melancholic but Gold-Bears manage to still turn this into a positive tale of young love. However it isn't all random guitar and drum playing, as 'Hey, Sophie' testifies, with controlled guitar riffs setting up a sweet 5 minute tale of another desired girl. It may be twee, but sometimes music needs to have a little fun.