Mud-soaked cross country success
1,226 total views
On Friday Week 14, fifteen valiant runners took to the minibus and began their journey to Birmingham, where they spent the night before travelling on to Gloucester to compete in the annual BUCS Cross Country races. Unfortunately, Saturday brought rain, rain and more rain. The course was muddy, filled with potholes which were, respectively, filled with puddles and mini-lakes… it was, basically, prime cross country conditions!
Respectably, the Men's A team placed 43rd out of 50, the Women's team placed 50th out of 60 and the Men's B team finished 85th out of 98. In such difficult conditions and against the best of universities nation-wide, every member of the club was proud of the results obtained.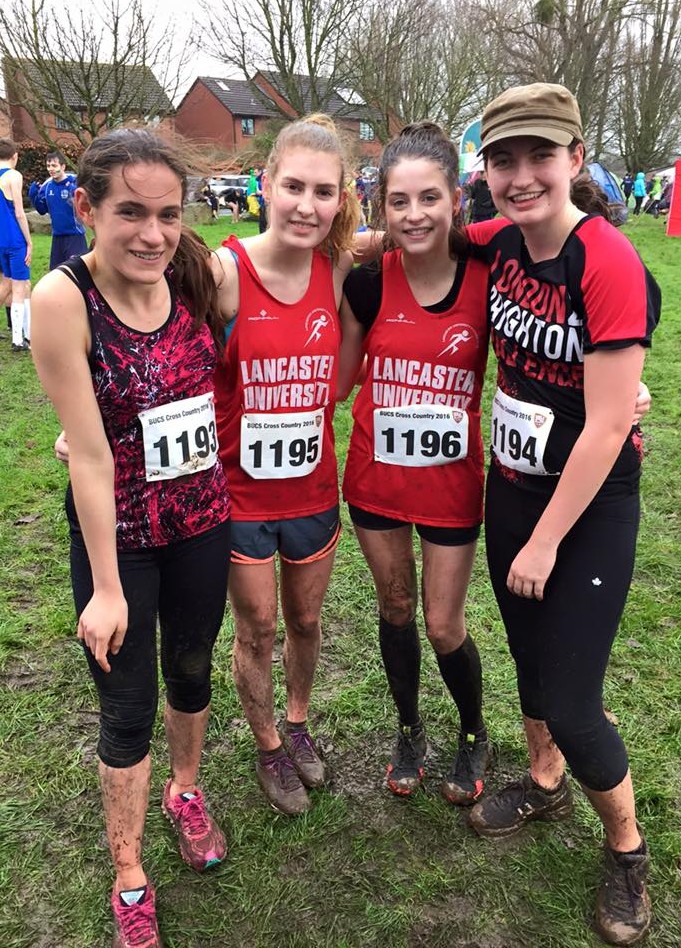 In the Men's A race, 10.2k in length, was tackled by Ross Butcher, Jack Okell, Andrew Crickmore, Tom Greaves, Ben Francis and Steven Pugh – a solid team who all placed in the top 270 in a race of over 334 men. The Women's race, 6.2k in length, was taken on by Tilly McCarthy, Shan Preece, Heather Medley and Jenny Mote – and again produced some good results, especially given how much more churned up the course was becoming with each race! Finally, and with the worst course conditions of the three to contend with, the Men's B team, comprised of Sam Settle, Callum Barltrop, David Thomas, Matt Mann and Jack Croft, the course was 7.5k.
Some outstanding results were made, and amidst gazebos being blown away and mud being streaked on every bare patch of skin, there were fifteen very smiley Lancastrians, happy to represent Lancaster University in BUCS' cross country. The next Cross Country, returning to Mid Lancs with round five, will be held at Fleetwood on Saturday Week 15.