Spring's Hottest Make Up Trend: Sun Stripping
1,334 total views
Contouring, strobing… The list of make up tricks is endless, and now we're adding another one to the list – sun stripping. The key to nailing the Spring/Summer 16 make up trends, sun stripping is the perfect cheat to that 'fun in the sun' look we're all after, but unfortunately never achieve due to a significant lack of sunshine in Lancaster.
Sun stripping, or just stripping, is designed to be a much more authentic placement of bronzer, allowing for a minimalistic and natural appearance. The idea is simply to apply a stripe of make up across your cheekbones and the bridge of your nose, essentially creating a strip across your face. These are the areas on your face that the sun would naturally hit.
With the temperature slowly rising as we ease into March, there's no better time to try out a new make up trend, especially one inspired by the sun.
Follow our guide below of three simple steps on how to achieve the desired look…
Sun Stripping How To
Step One: Apply a base layer of foundation all over your face to ensure a smooth, even coverage.
Step Two: Using a matte bronzer, take a flat, blunt brush and apply a strip of product across your face, from one cheekbone, travelling across the bridge of your nose, to the other cheekbone.
You may find it easier to start at your nose and draw a stripe out to the top of one ear, and then repeat on the other side of your face. Make sure to add an extra sweep across the bridge of your nose if you use this method though!
Step Three: Buff the edges of the line with a blusher brush, ensuring the bronzer is seamlessly incorporated into the rest of your make up. Remember, the bronzer should only be on the higher planes of your face.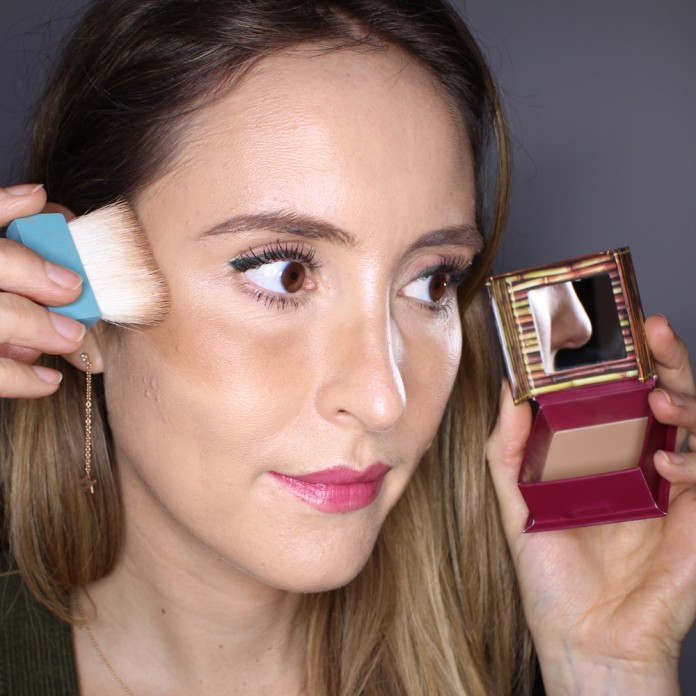 Complete the look with a coating of mascara and a neutral lip, and you're good to go. If you did want to add a little more excitement or coordinate sun stripping into your evening make up routine, add a slick of eyeliner and a bright lip, easily taking this look from day to night.
So, even if you're not going skiing this Easter, you can return to Lancaster and fool everyone into thinking you were sunning yourself on the slopes!