Hong Kong Posters Raise Free Speech Questions on Campus
1,741 total views
A Lancaster University accommodation manager asked a student from Hong Kong to take down post-it notes in their flat window spelling out "Stand With Hong Kong", according to a report in Private Eye.
In an email, the manager said: "it's a political statement, and you have it in the window for everyone to see." They further explained, "it could be an incendiary statement, and it is posted in a public place." The student refused to take the post-it notes down, and so the manager allowed them to stay up as long as there were no complaints. The University reportedly feared a "potential poster war" and that the display might "become an example for other students and other more offensive displays might appear."
The news follows the introduction of a strict Protest Code by the University on 1 February this year. The code introduced several restrictions on protests, including a seven days' notice requirement and the nomination of a principal organiser. It was described as "unnecessary, regressive and impractical" by Lancaster's University and College Union (UCU) branch. T Sharkawi, a student, told Times Higher Education earlier in the year that the code "creates the idea that it is normal to make a connection between peaceful protest on campus and terrorism, which it is not. This feels very much like US universities post 9/11, and it is not right."
There has been a suggestion by those opposing the new code that it is deliberately "bureaucratic." The phenomenon is known as the 'bureaucratisation of dissent' and was studied by Dr Ben Harbisher, Senior Lecturer in Media Production at De Montford University. Harbinger wrote in his research, "in the UK, dissent has become the focus for an increasing number of agencies and administrative practices, through which it is intended that public demonstrations will eventually be constrained to follow a legitimate, staged, and thus an entirely manageable course of actions."
Lancaster University is home to 1000 students from mainland China, but only 100 from Hong Kong, according to Private Eye. The University also has many international connections to the People's Republic of China. Most familiar to students will be the Confucius Institute, occupying the Roundhouse in Lancaster Square, part of County College.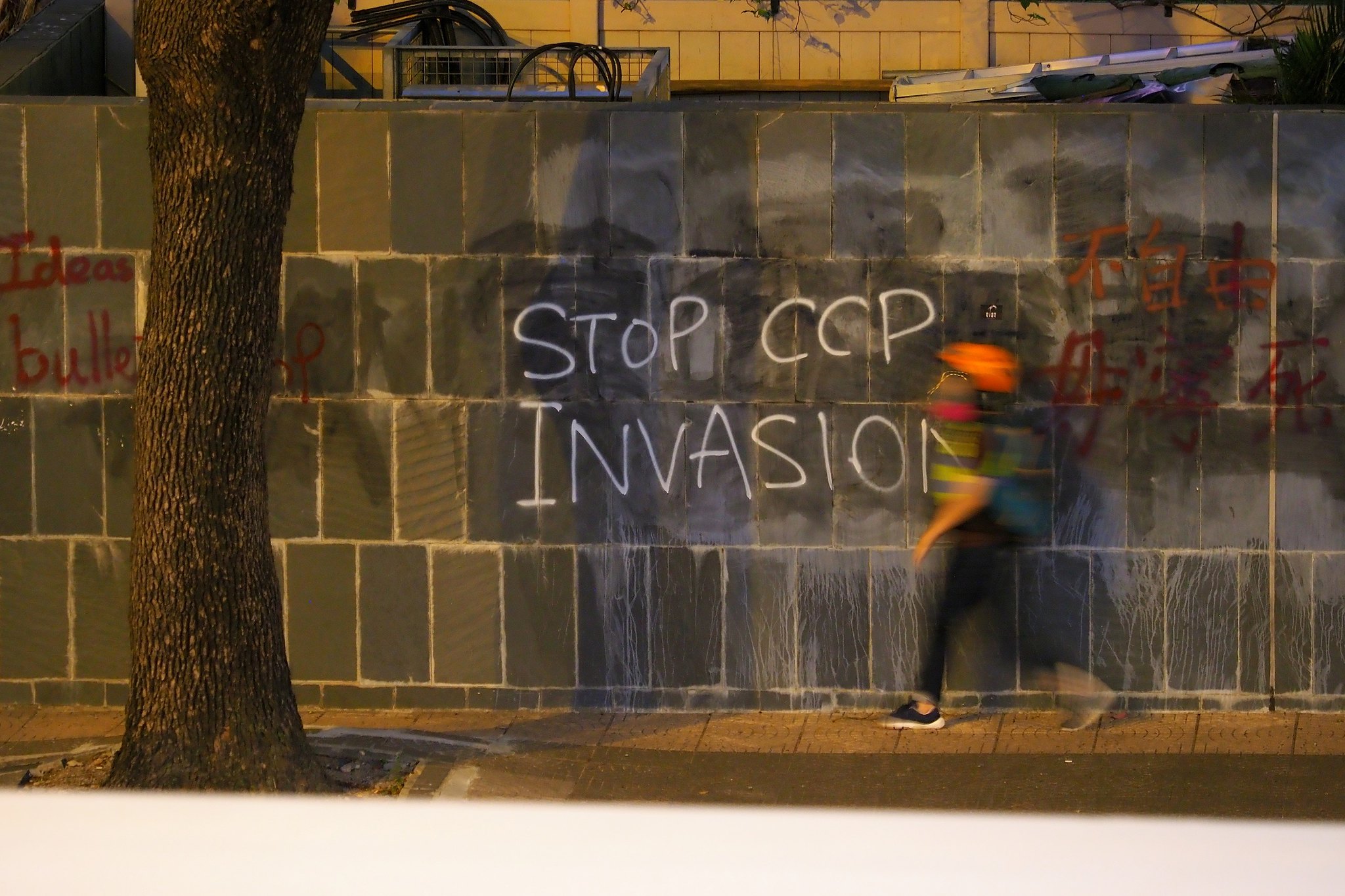 Confucius Institutes are an international education programme organised by the Chinese Ministry of Education and are present at several UK universities, including Sheffield, Cardiff, Manchester, UCLAN, Southampton, Glasgow, and others.
They were criticised by Human Rights Watch in a 2019 report, which said: "Confucius Institutes are extensions of the Chinese government that censor certain topics and perspectives in course materials on political grounds, and use hiring practices that take political loyalty into consideration." In a 2009 article, The Economist said that former Communist Party senior leader Li Changchun had described Confucius Institutes as "an important part of China's overseas propaganda set-up."
A registered student society at Lancaster is the Chinese Students and Scholars Association (CSSA), a national organisation led by the Education Section of the Chinese Embassy in London.
A report by the House of Commons Foreign Affairs Committee published on 5 November noted that CSSA's "stated aim is to look after Chinese students, but it also reports on them to the embassy and authorities, tries to stop discussion of topics sensitive to China (Taiwan, Tibet, Tiananmen), and takes more direct action under guidance of the embassy."
In September 2016, Lancaster University opened a College at Beijing Jiaotong University (BJTU) in Weihai, Shandong Province. At the opening ceremony in Weihai, then-Vice Chancellor Mark E. Smith said: "Lancaster was one of the first universities to establish relationships with China back in the 1970s." Also in 2016, Lancaster Environment Centre worked with two Chinese higher education institutions to set up a Joint Institute for Environmental Research and Education (JIE) in Guangzhou. Lancaster University has been recognised for its close relationship with China – it was awarded a China Education Links Award in 2013 by UK Trade & Investment North West.
A spokesperson for Lancaster University told SCAN:
The University is committed to free speech and the promotion of open debate. Postering on campus is permitted by the University provided it complies with the terms of students' residency contract and the bye-laws of the Students' Union, in particular the published Poster Code which is available on the SU's website. If there are posters which are believed to be in breach of this code, these should be brought to the attention of Security staff or the Students' Union who will take appropriate action in line with agreed protocols, which may include removal of the posters.