Zero-Plastic Bathroom Routine
627 total views
In an age where plastic is choking the oceans, you might be inspired to try and cut down in any way you can for your new year's resolution. So when you've got the metal water bottle and the reusable coffee cup – where to next? I'm here to direct you to look towards your bathroom. Over the past few months, I've cut down my shower and some of my skincare routine to include less and less plastic – here's how!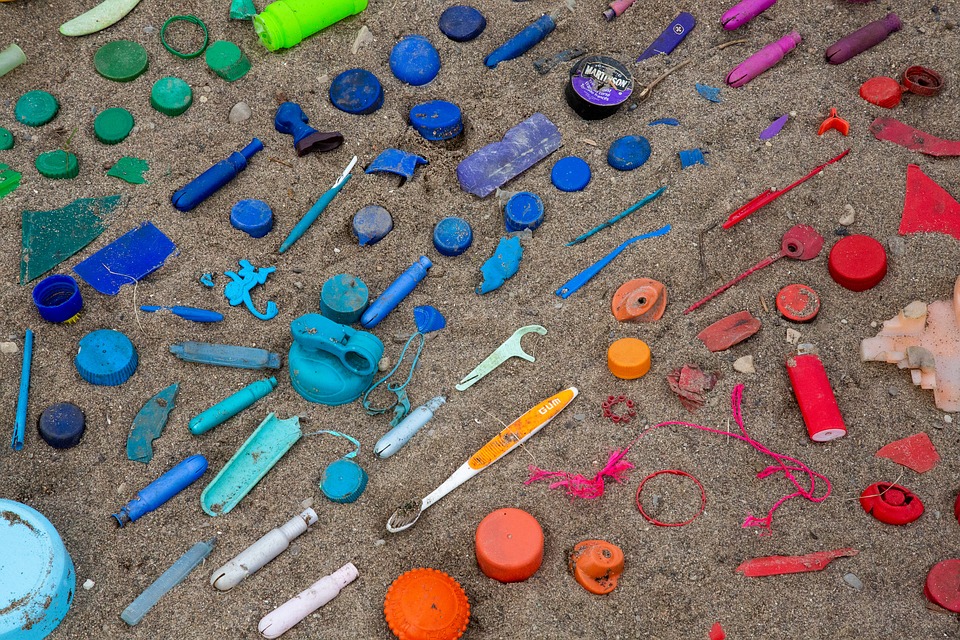 I swapped my shower gel for solid bars of soap. Everything that can be a solid bar or soap, is. I have 4 soaps in my bathroom right now – face soap, body soap, shampoo bar and conditioner bar. Some people call it a problem, I call it a passion. Solid soaps are especially nice, as you can find tonnes of indie, locally made products that smell incredible. Face soaps are a bit trickier, but a couple of great ones are made by Carbon Theory, which is perfect for acne-prone skin, and UpCircle Beauty, which also double as all over body soaps as a handy two in one! Solid products eliminate the plastic bottles that they come in, and can save you money sometimes – solid shampoos last forever!
I switched a disposable plastic razor for a metal one. I grabbed a Friction Free Shaving metal razor on a whim in Boots a while ago, and it was a great decision. I've struggled with horrible razor rash for years, dreading shaving because I knew that the day after my legs would be itchy and irritated, but Friction Free Shaving blades are made out of magic and wonder. They stay sharp for what feels like forever, and you can send them off to be recycled once they're done. Metal razors save so many disposable ones from ending up in landfills, so while they're slightly pricy, you'll have them for ages and they're well worth the investment.
I refill my bottles of hand soap. Solid hand soap is next on my list, but after finding out that a lovely shop called Single Step, a co-operative here in Lancaster, offered a place to refill things like soap and washing up liquid, I had to give it a try. It was definitely pricier than rebuying a new bottle, but I love the concept, and the soap smelled great! Single Step let you bring your own containers for almost everything – spices, shampoo, shower gel – so if you're interested in limiting your plastic waste, check them out!
I make my own face toner. I will swear by this forever. This stuff cleared up my super oily, super spotty skin so much. And it's just three ingredients: apple cider vinegar, filtered water, and some tea tree and/or lavender oil (because at the end of the day it is vinegar and it smells SO strong). I don't know what it is about it, but I saw it online and gave it a go, and it worked wonders, as well as being super cost-effective and keeping my plastic waste way down!
I use a konjac sponge. This cute little thing is a 100% natural sponge that gently exfoliates your skin and gets all the dirt out of your pores. I use mine twice a day, and it leaves my skin super smooth without making it dry at all. They come in all different types for different skin types, including charcoal and green or pink clay, for all skin types and concerns.