Sports Societies and why you should sign up.
954 total views
The introduction and conclusion is by Sam Stewart, the quotes that are used in the interview are from Adam Bolton.
Sam Stewart interviews Adam Bolton – last year's first team captain of Lancaster University Men's Football Club (LUMFC).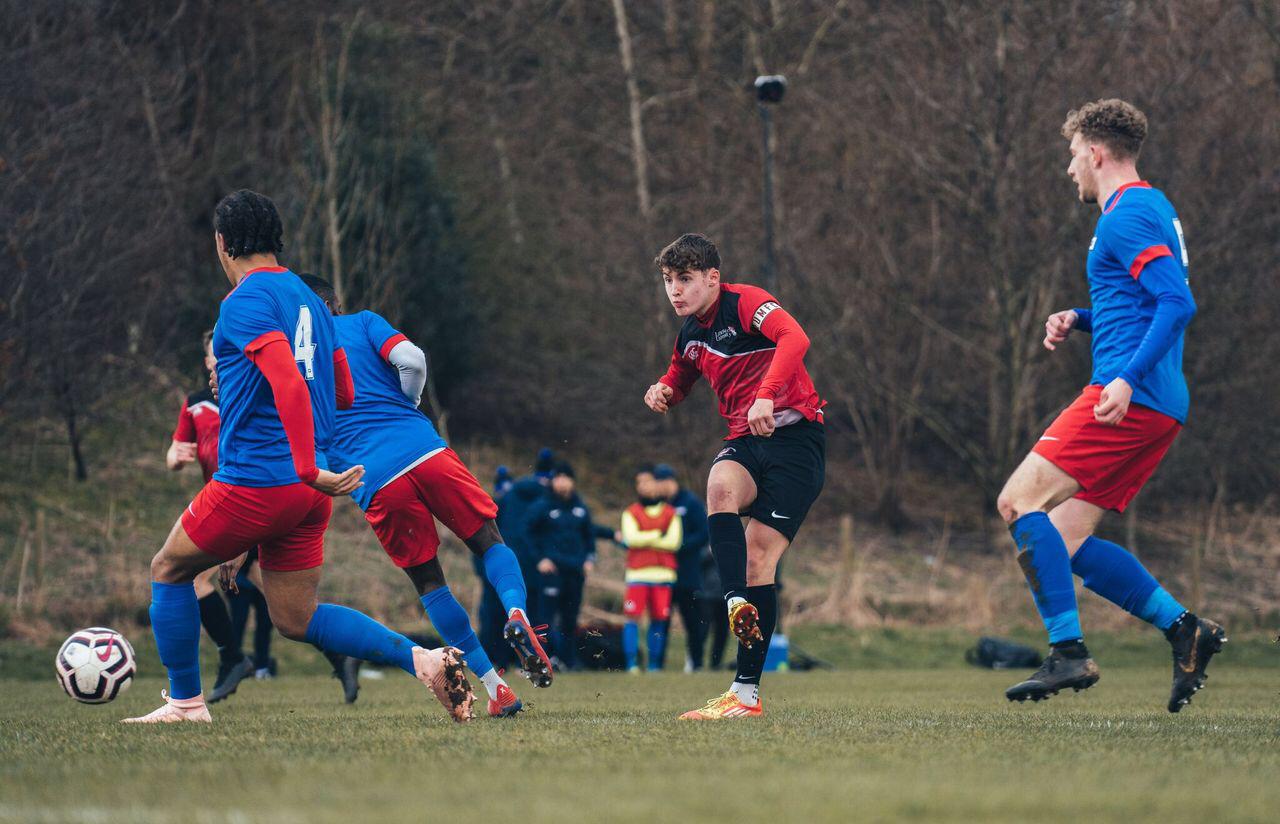 This has been a year like no other. But things are slowly returning to a 'new normal' and we have a lot to look forward to. With the reopening of Lancaster University imminent, I caught up with Adam Bolton, in a socially-distanced interview, to see how joining a sports society has helped to shape his university experience and why you wide-eyed freshers should sign up and get down to trials. Here's what he had to say.
What does it mean to be a part of Lancaster University Men's Football Club?
Personally, having been part of the club and having gone on to captain the first XI, the club gives you a sense of belonging at university. Like myself, if you have arrived at Lancaster University not knowing many people, or maybe you don't find much in common with your course/housemates, LUMFC gives you a place to play the highest level of football available whilst also shaping your university experience.
Coming in as a fresher, the senior players took me on board straight away and from the first training session, all of the freshers became a part of the squad and the atmosphere. Playing the highest level of football available at Lancaster University is something that I'm sure 99% of lads who play football are wanting to achieve when they arrive here, and it's something that I would recommend to anyone coming to Lancaster.
What is involved in playing for the university?
Playing for LUMFC means joining the best group of footballers at the university. Many players in the squad have come from academy setups and semi-professional backgrounds which gives the club a sense of professionalism and an overall passion and commitment to playing good football. Training occurs twice a week on the 4G pitch, as well as a fitness session in the new sports centre. Games take place on a Wednesday and see us travel across the entirety of the North of England in league and cup campaigns – which have often seen some memorable bus journeys and even some silverware in the past few years.
Our coach, Chris, works for the FA and organises our annual trip to St. George's Park as a preparatory trip before Roses. With full access to the England training base and the Hilton Hotel, it is an experience not to be missed.
However, the highlight of the year has to be Roses; the biggest rivalry in Europe – Lancaster vs York. On a personal note, scoring in front of an away crowd at York is undoubtedly one of the best moments I've had on a football pitch. Impressively, the first team are unbeaten since 2011 having come from 2-0 down to win in 2018 and defeating York 2-0 despite being down to 10 men in 2019.
Furthermore, the biggest game of the year often attracts large scale support with thousands of tickets selling out and making the night out that follows unforgettable. Take a look at our social media or search on the internet to find highlights of some memorable matches across BUCS and Roses. (All of our social media handles are at the bottom of the article, so check them out!)
How has being involved in the team influenced your time at Lancaster University and your overall experience?
Playing football was a necessity for myself coming to university, but I've got to say it's the social side of life with LUMFC which has provided me with the best couple of years at Lancaster. Despite what your college may tell you (as they are desperate for you to stay) LUMFC provides you with both the best footballing experience and the best social aspects of university life at Lancaster.
The lads you meet on the field at LUMFC swiftly become the lads you see and spend your time with off the field; with many of the boys ending up sharing houses in Lancaster in their second and third years.
Wednesday nights have been one of the highlights for me at LUMFC. Organised nights out by our social secretaries occur weekly and incorporate a range of events. As much as we take the football seriously, jumping head-first into the social aspects of the club is a key factor to getting the most out of your experience and helps to create a better club atmosphere and togetherness. Whether that means meeting to watch live sport, coming out on a random Monday night, or just being around the club and getting involved from the minute you arrive; being involved with LUMFC will be one part of your university life that you will definitely remember.
Why should the freshers come and trial for LUMFC?
In a year that looks as though it may be quite turbulent and unpredictable, LUMFC is the perfect place to come and begin to shape your life at Lancaster. With a high turnover of players from the previous two seasons there are shirts to be played for across both teams, so don't be scared to show your face at trials. Players from all levels of the game are accepted and welcomed down. However, if you don't get in (as we can't accommodate everyone) the links between LUMFC and college football mean there are always opportunities for everyone to play and enjoy football at Lancaster.
For more information feel free to message across all social media or direct to the execs. The women's football team will also be having trials and will enrich your university experience in just the same way. So, make sure you follow their social media to keep updated on their trial dates!
Lancaster University Men's Football Club Social Media Handles:
Facebook: Lancaster University Men's Football Club
Twitter: @LancasterUniMFC
Instagram: LancasterUniFC
Lancaster University Women's Football Club Social Media Handles:
Facebook: Lancaster University Women's Football
Twitter: LUWomensFC
Instagram: lu_wfc
Well, the message seemed pretty clear to me – get involved! The trial dates for societies have not yet been confirmed, but updates should be posted on the social media pages. Of course, there are plenty of sports societies across the university and all of them have a lot to offer. There is sure to be something for you, so make sure you follow all the relevant social media pages and keep in the loop. We can't wait to see all of you newbies signing up and getting involved.