Celtic Calamity Continues: Rugby Round Up
411 total views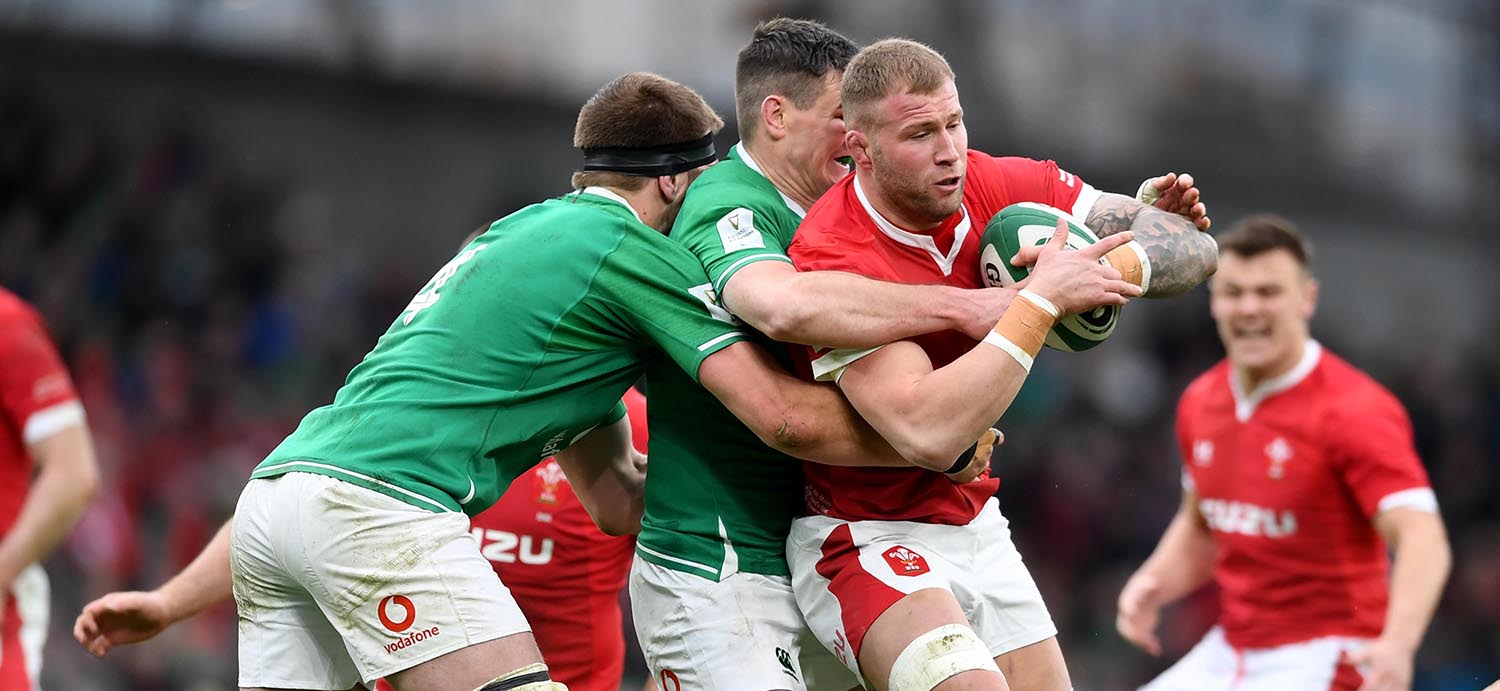 This weekend's rugby saw three disappointing results for the Celtic nations as each of Wales, Ireland, and Scotland tried to consolidate some consistency in their game. Wales will be disappointed in their 'never-in-doubt', yet impotent display against Georgia; Ireland would have wanted to show that their promising year could challenge an elite team like England; and Scotland will be disappointed that they didn't have the killer instinct to pull them to victory against a top-quality side like France.

However, the place I'd like to start is the one game that wasn't played this weekend. Italy vs Fiji was actually one to be greatly anticipated, as it would've been important for Italy to test themselves against a high-calibre Fiji side and an equally important chance for Fiji to show that they can win matches with a test match approach – rather than just pure flare.
World Rugby absolutely must prioritise the Pacific Nations; they're criminally underfunded and neglected. Here you have the most naturally talented, exciting athletes that have the potential to make rugby a global brand. Fans of any sport would have their jaws dropped by the likes of Fiji, Tonga, and Samoa in full flow, but due to players not being paid, a thin international schedule, and the generational exodus of top quality players to New Zealand, they can't consistently get to the top of their game.
Eddie Jones joked that New Zealand has the three best academies in the game, but he raises a serious point; rugby is unceremoniously sucking the life out of its best resource, and you can guarantee that if Fiji had been given adequate funding, the Autumn Nations Cup would have undoubtedly benefited from their participation.
With that rant over, it is important to acknowledge a positive of the Autumn Nations Cup; Georgia has been given a chance to compete against top-level teams – if you can say Wales are top level at the moment. A clean sheet must never be under-appreciated, but Georgia's attack in their three games this autumn has been entirely ineffective, so Wales' 18-0 win must not be overstated.
Everyone knows that Wales have huge issues at present, but to be optimistic, they were under equally huge amounts of pressure to not lose that game. Rugby is, as exemplified best by England right now, becoming increasingly about defense. A lot of people moan about rugby's lack of excitement nowadays, but fans would moan even more if their team was losing, so they should embrace good defense. Moreover, Welsh fans can be happy with the try-scoring debut of starlet Louis Rees-Zammit – who should get the same full-exposure treatment that George North got as an 18-year-old. Georgia should also be proud of their performance, whilst Wales is off-form they are still the same crop of World Cup semi-finalists. Georgia also seems to have a replacement of legend Mamuka Gorgodze with Beka Gorgadze, who was one of the best players on the pitch and makes my team of the week.
Talking of the importance of defense, England's defense was nothing short of world-class on Saturday. The 18-7 scoreline does not reflect the stranglehold that England's forwards had on the Irish and the dominance that England's kickers had. You got the sense that Ireland was very uncomfortable on the ball, and whilst they had two new halfbacks starting after a decade of the Murray-Sexton combination, it seemed that only moments of brilliance (such as Billy Burns' kick to set up Jacob Stockdale's try) would unlock England. On a positive note for Ireland, their try was something that you wouldn't really associate with Murray or Sexton anymore, giving optimism for the future. Jamison Gibson-Park faced a baptism of fire; England was relentless in their pressure of Ireland's first receiver – Gibson-Park will need to reach the level of speed and accuracy synonymous with Murray's passing if he wants to consolidate his starting position.
England's tireless rush defense should be enjoyed by English fans as pure physical dominance wins games and is what every rugby player strives for, and when England need to attack, they have the firepower to do so. Jonny May's second try is the biggest victim of COVID for rugby this year, Twickenham would have erupted at the moment if 82 thousand were there to see that.
Another victim of COVID this year is cult hero Duncan Weir. You can't dislike him or his haircut, and you'd imagine that crowds would love to see him play – especially since he has stepped up despite being the third choice ten. Scotland is on the verge of reaching a level that has eluded them since rugby went professional. When they have a fully fit back-line they have world-class firepower and their forwards show potential to dominate test matches. If they can consolidate a consistent set piece, that would give Stuart Hogg faith to kick safer touch finders.
As for France, the 22-15 should be viewed positively. It's the first time they've had to play without the pivotal Romain Ntamack since their post-world cup rebirth and Jalibert kicked well. They have genuinely class depth in the front row and back three, and their ability to grind out ugly wins makes them a seriously daunting prospect.
Team of the week: Keenan; Rees-Zammit; Vakatawa; Williams; May; Farrell; Dupont; M Vunipola; Chat; Jones; Ryan; Itoje; Curry; Wainwright; Gorgadze