Bielsa, Bielsaball, and Bielsaists.
403 total views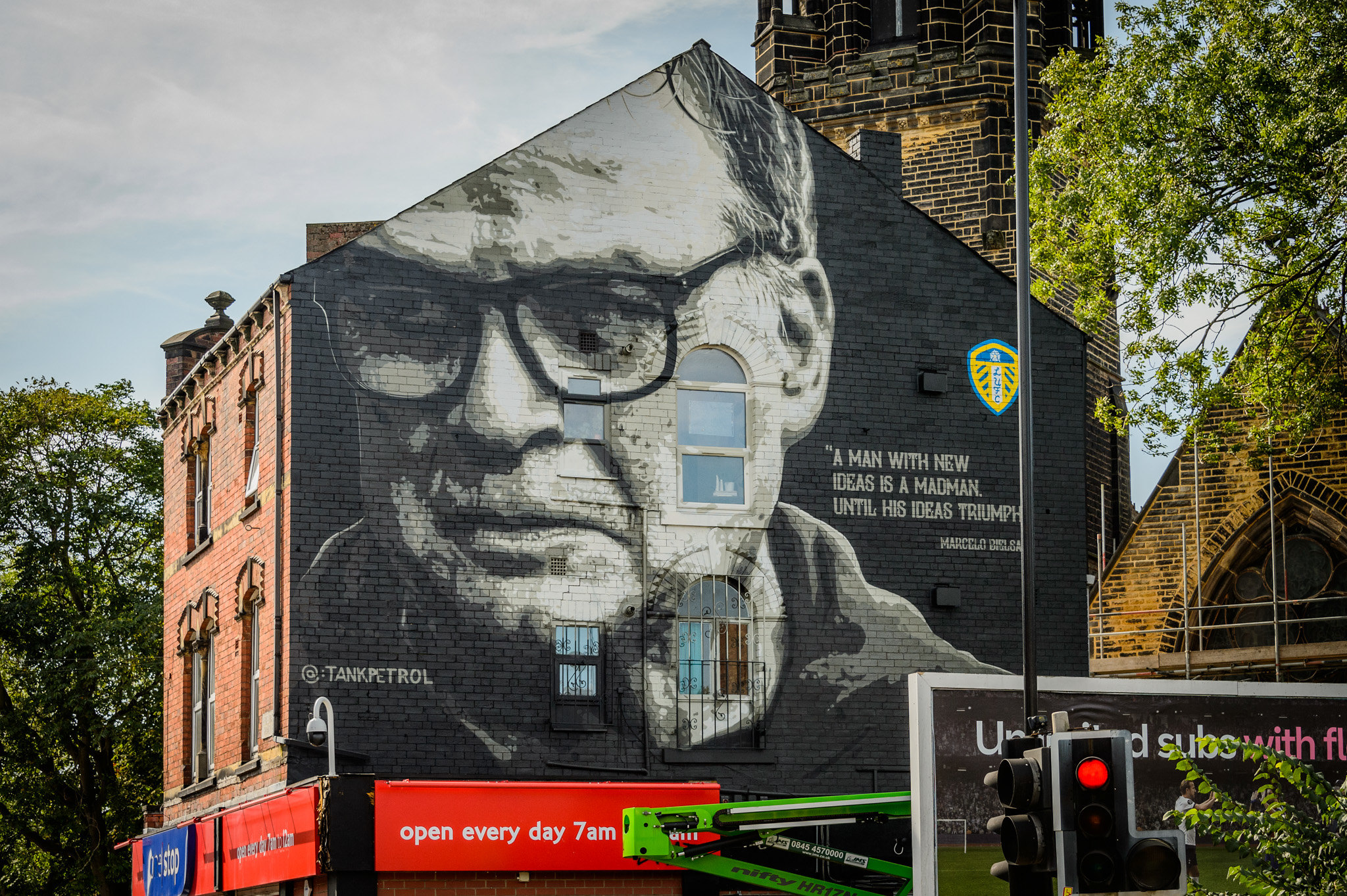 It's been over two years since I wrote my first article for SCAN at Lancaster University. It would be easy to talk about how I was a fresh-faced first year then and now, in my final year, I'm a tired, poor, old student who has been ground down by university life. But when it comes to football, the opposite is in fact the case.
My first article was written when my beloved Leeds United had just appointed Marcelo Bielsa as head coach after another dire year of mid-table mediocrity in the Championship; which culminated with a slump into a 13th place finish with a tiresome Barnsley b*****d at the helm – I'd rather not utter (or even type) the name.
'Has 'Bielsa-ball' Stirred England's Sleeping Giants?', the title of that article read. The answer, as we now know, was no. He hadn't just 'stirred' them, he put a firework up their underachieving backsides and propelled them to play better football, week-in week-out, than most teams in England can do on their best days.
Bielsa has been world-renowned for decades for his high-intensity, high-press, high-possession, man-to-man system. Could he do it in England? Could he do it with these players? Could his teams keep it up with such a small squad, over such a long season? Yes, yes, and, guess what, yes! The questions that were levelled at Bielsa were unquestionably answered when they righted their wrongs, and exorcised their Derby demons, in his second season in charge – winning the Championship at a canter by 10 points. Not only this, but it has led to Bielsa being on the FIFA five-man shortlist for 'Best Coach' of the year.
Back in the big-time. Back where they belong. A 16-year wait ended. The news played Leeds on repeat; playing, and replaying, our nightmarish (recent) past as something we can now (finally) look back on and laugh. Ken Bates, Massimo Cellino, David Hockaday; those disgusting, and sweat-inducing names are now merely morbid footnotes in a cruel chapter of Leeds United's history.
Leeds are now nine games into their first season back in the Premier League (at the time of writing) and they've taken no prisoners; they've played the 'swash-buckling' football that Angus Kinnear insisted that they would – and that we all knew they would. Everyone is talking about Leeds; it's been a long time (if ever) since a newly promoted side has come up to the Premier League and had such an impact. Not in terms of results, but in terms of their presence and in terms of their playing style that is refreshingly expansive – offering a deliciously fluid footballing feast for the fans.
Bielsa is an enigma. He doesn't like to talk about himself, or the impact he has had on others, but his influence in football is vast. The players he has coached laud him for raising them to levels they never knew they had; and the coaches he has inspired laud him for his knowledge, his analytical ability, and his sheer commitment of hours dedicated to creating perfection. Despite his modesty, he has said that 'If players weren't human, I would never lose'. And if you know enough about him, what he has done, and what he continues to do, you'd be a fool to disagree.
When Bielsa's Athletic Bilbao played Guardiola's Barcelona, Bielsa gifted Guardiola the analysis he had done prior to the game – as if to say, 'I did all of this and we still couldn't win, this is how good your players are'. Guardiola said that he read it and realised that Bielsa knew more about Barcelona, how they played, and what they did than he did himself!
Bielsa's a footballing purist – Arsène Wenger and Pep Guardiola would also fall into this category. All of them have different approaches and different tactics, but there's a common philosophy between them – this philosophy is best explained by Bielsa himself:
"We believe that reward is only in the titles and the money … but there's a third element that's invaluable – that's not necessarily a consequence of money or titles. That element is the ability to provoke emotions that are established between a football team and its fans … the ideal is emotions, titles, and money. But if I could only choose one of the three things, I would choose the emotions. I value the fans because they are the ones who create the emotions."
In other words, the important part of football is the emotion that comes with it and this is created by the fans; so, entertainment is the ultimate goal. To win without entertaining is a pointless and meaningless endeavor; it's shallow.
It's a somewhat radical philosophy in a modern society that often values success only in terms of winning trophies. But there's a beauty and sense of honor to the philosophy. And there's a sense of humility in that he doesn't see his job security as important as honoring and entertaining the fans.
It's the complete opposite to Jose Mourinho's philosophy – a belief that winning is everything and having the ball is a disadvantage. No one can say that either one of these philosophies is 'right'; because managers on either side of the debate have had both successes and had failures. One thing that has to be asked though, is what happens when a team who adopts Mourinho's 'not wanting the ball' tactic meets another team of the same mindset? – the answer, mindless and boring games. We've seen what happens when teams who adopt a Bielsa philosophy meet; sheer, unadulterated entertainment – think the 1-1 draw between Leeds and Man City this season; think Athletic Bilbao's iconic 2-2 draw with Barcelona in 2011.
Football is always going to have people with different styles, different beliefs, and different values. But how can you not at least respect, if not adore and idolise, someone who has worked so hard; someone who values the fans – who are often forgotten – over anything; someone who believes in the beauty of the game, rather than the glory of trophies and the stardom from the spotlight; and someone who has created a team who play some of the best football in England, despite their calibre and cost being far below much of the league.
Bielsa is an enigma. He's a bittersweet reminder of what football should be about, but so rarely is. For a man who loathes the spotlight and dismisses the adoration, he has made such a profound impact within our beautiful game. He was, and is, a revolutionary. That's why, for me, he absolutely deserves to be on FIFA's 'Best Coach' shortlist.
"A man with new ideas is a madman, until his ideas triumph." – Marcelo Bielsa.